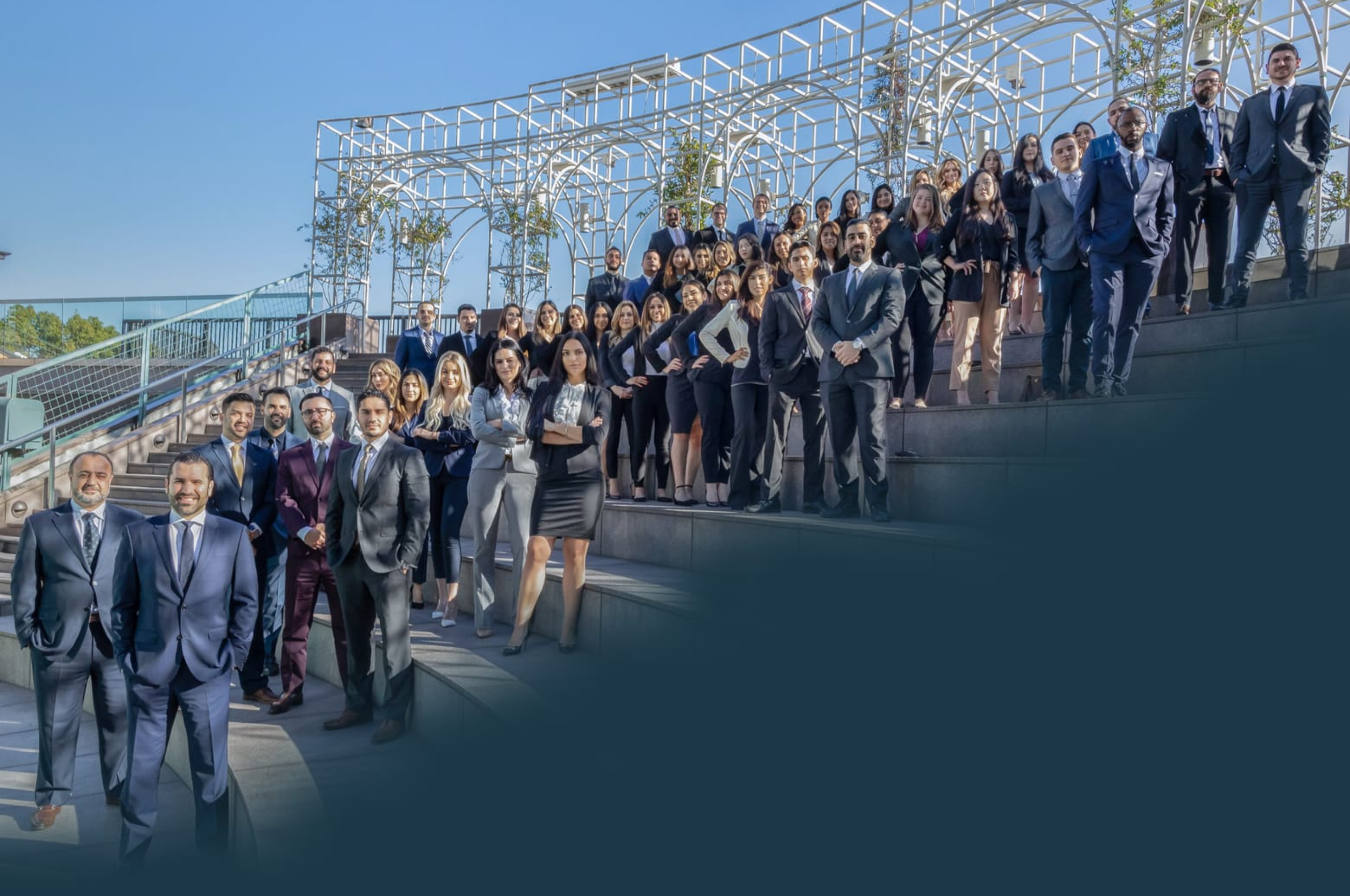 Irvine Bicycle Accident Attorney
Here's a List of Steps You Should Consider Taking After a Bicycle Accident in Irvine
Getting to work in downtown Irvine can easily become a real nightmare. With all the traffic congestion on the 405 and 5 Freeways, it's no surprise that so many people are choosing other forms of transportation, such as bicycling to get where they need to go.
However, bicycling through the area's public streets is more dangerous than most people know. In 2016, twelve people in the Orange County area were killed while going for a bike ride. This literally means that on average, one person was killed every month during that time period just for riding a bicycle on Orange County's public roadways.
Bicyclists are entitled to the same rights on the road as every other motorist. Drivers have a duty of care to bicyclists they are sharing the road with. Drivers must be careful when looking out for bicyclists and are expected to use reasonable care to avoid causing any accidents. In essence, anytime a driver is negligent and causes injuries, an injured bicyclist is entitled to sue for the recovery of damages.
If you have suffered injuries as a bicyclist in the city of Irvine, you may be entitled to compensation for your damages. At West Coast Trial Lawyers, our experienced Irvine bicycle accident attorneys have won over 5,000 cases and recovered more than $1 billion in settlements for our clients. Due to our achievements, we have been recognized as one of the top personal injury law firms in Irvine.
Contact our 24/7 legal team by calling (949) 207-9619 or emailing [email protected] to schedule a free consultation at our Irvine personal injury law firm. 
Key Steps to Take After an Irvine Bicycle Accident
No one expects to be involved in a bicycle accident. However, given how dangerous it is for a bicyclist to share the road with other motorists, it is important to know exactly what you must do immediately after a bicycle accident to help preserve your rights and secure all the compensation you are entitled to.
Please follow these important steps after an Irvine bicycle accident:
Check on yourself and others. Make sure to also check on all parties involved in the accident. If you notice any injuries or damages, you should call 911 immediately.
Call 911. The police will arrive at the scene of the accident and complete an official police report. Paramedics may also be present to provide immediate medical attention to those who need it.
Exchange contact information. Make sure you collect the names, addresses, phone numbers, and drivers' license information for everyone involved in the bicycle accident. If possible, and if they are willing, please request the same information from any witnesses. Having witnesses speak on your behalf is another excellent way of strengthening your claim.
Gather evidence. It is normal to feel overwhelmed in the aftermath of a bicycle accident, but documenting what happened is a great idea and will serve you in the long run. Make sure to write down times and locations, road and weather conditions, and everything that happened exactly as you remember it. Use your cell phone camera to take photographs of the accident scene, the damage to your bicycle, and the injuries you have suffered.
Do not talk about the accident. Do not apologize for the bicycle accident or even suggest that you may be at-fault, even if you believe you were responsible. If possible, do not discuss the accident with anyone involved.
Get medical assistance. Many people do not experience any symptoms after an accident until days, weeks, or even months later. It is always a good idea to put your health first and get examined to make sure you are okay. Your visit will be saved on file and can be used as a piece of evidence to include in your claim.
Following these steps can help build up your claim. However, since bicycle accident claims are notoriously complex, we recommend speaking with an experienced Irvine bicycle accident attorney. The attorney can review your claim to determine if the information you have available meets the criteria of a strong claim. They may also negotiate with insurance companies to ensure you get the compensation you deserve for damages caused by the accident.
Available Damages in an Irvine Bicycle Accident Claim
Below, our experienced bicycle accident attorneys will offer a very basic explanation of monetary compensation available after a personal injury claim.
Compensatory damages are meant to compensate an injured bicyclist for injuries and property loss suffered after a personal injury case. It is typically divided into economic damages and non-economic damages.
Economic damages cover losses that a specific dollar amount can be attached to. These damages are determined based on the amount of out-of-pocket losses a bicyclist will incur as a result of their injuries, such as medical bills and lost wages.
Non-economic damages cover "subjective" losses and do not necessarily cover out-of-pocket expenses. These damages include compensation for emotional distress and pain and suffering.
Punitive damages are meant to punish a defendant who acted in a deliberately harmful or wildly reckless manner. An obvious example would be when a driver intentionally tries to run a bicyclist over.
West Coast Trial Lawyers Is Here to Help
If you were involved in a bicycle accident and would like to pursue legal actions against the party at-fault, West Coast Trial Lawyers has experienced Irvine bicycle accident attorneys who are readily available to help you with your case.
Contact our 24/7 legal team today by calling (949) 207-9619 or emailing [email protected] to schedule a free consultation at our Irvine personal injury law firm.


They know what they're doing, very well. Not only did I not make a single phone call from the day I hired them, but I also received calls from their case managers and paralegals who want to make sure my treatment was going well. They whole team took care of me. Thank you WCTL for taking full responsibility of my case and getting me an amazing settlement.


I can say with confidence that this team is the best in the business. . . . Dean took the time to really listen and hear me out. He assured me that he was going to move mountains because he believed in me, and he ended up doing just that. I've never met a more focused and passionate attorney in my life. If you're looking for a firm that treats its clients with the utmost respect and care, calling WCTL is a no-brainer. I wouldn't think twice about working with them again in the future.