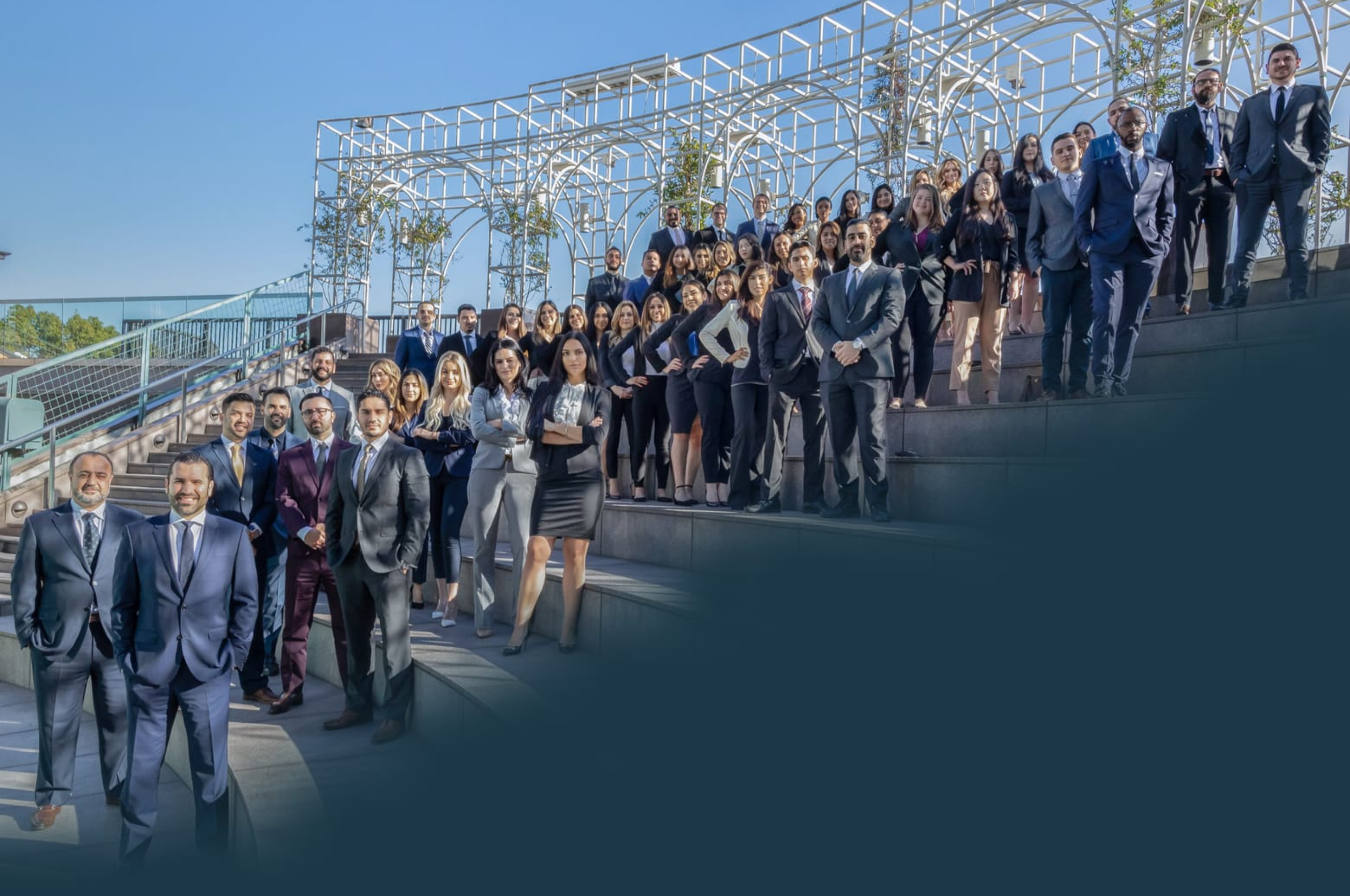 Glendale Rideshare Attorney
Assaulted in an Uber? Our Experienced Glendale Rideshare Attorneys Will Help You Get the Justice You Deserve 
Ridesharing services, such as Uber and Lyft, are popularly used for transportation in the Glendale area. Glendale residents use these ridesharing apps for their convenience, especially if they are planning to go out for a drink. Even though Uber and Lyft offer many benefits to its users, they do come along with some downsides. 
In 2022, Uber released their second safety report, which covered 2019 to 2020 data. Based on the information provided, a total of 101 fatalities were reported in 91 deadly Uber-related crashes. 42 percent of those who were killed were identified as vulnerable road users, 64 percent were pedestrians, 29 percent were third-party motorcyclists, and 7 percent were bicyclists or scooter riders. Physical and sexual assault were also reported by both drivers and riders. 
If you are a victim of an Uber or Lyft accident, you may be entitled to receive compensation for your losses. At West Coast Trial Lawyers, our Glendale Uber and Lyft attorneys have over 60 years of collective legal experience in handling personal injury cases. Our team has won over 5,000 cases and recovered more than $1 billion in settlements and judgements for our clients. Due to our achievements, we have been recognized as one of the top personal injury law firms in Glendale. 
To schedule a free, no-obligation consultation at our Glendale personal injury law firm, contact our 24/7 legal team by calling (818) 839-8800 or emailing [email protected].
Uber Assault Cases  
There are various types of Uber-related assault cases. These include: 
Physical Assault. Physical altercations can happen when you least expect it, especially when you are taking an Uber. This could be caused by a drunk passenger or an inappropriate driver. To avoid these types of situations, Uber has built a feature in the app that will:

Record pick up time and routes.
Allow both the driver and the passenger to rate one another. 
Make payments through the Uber app.
Provide you with a panic button. When this feature was released it was only available in Los Angeles, Phoenix, San Diego, and Washington, DC. Now, it is available in over 60 cities and counties in the United States.
Allow you to share your location with friends and family. 
Sexual Assault. This is defined as sexual contact or behavior towards a victim. It is the most common issue that occurs on Uber trips. Intoxicated passengers usually use Uber to avoid drinking and driving. Unfortunately, they are targeted far more often than a sober individual since they are vulnerable while being under the influence of alcohol. In the United States, there have been nearly 103 Uber drivers that have been accused of sexual assault within the past four years. Common actions of sexual assault include:

Trying to touch a non-sexual body part.
Attempting to kiss a non-sexual body part. 
Attempting to touch a sexual body part.
Trying to kiss a sexual body part.
Non-consensual contact with a non-sexual body part.
Non-consensual contact with a sexual body part.  
Sexual Misconduct. This is identified as an individual displaying any form of unwelcome sexual behavior. This includes:

Staring,
Leering,
Flirting,
Making comments about someone's appearance,
Indecent exposure,
Soliciting sexual content, and
Explicit gestures.
How to Stay Safe When Taking an Uber
Ridesharing companies are typically not that dangerous to use. However, there have been circumstances with Uber and Lyft that have proven the potential for an unsafe experience. Various types of accusations have been made within the past few years, including:
Rape allegations, 
Assaults,
Kidnapping, and
Murder.  
To keep yourself safe, you should: 
Stay inside a building when requesting a ride. Remain inside to protect yourself, especially if you are in a dark or poorly illuminated area. Your app will notify you when your driver has arrived.
Make sure you know your car. Once the vehicle arrives, check to see if it is the right one. You should look at the license plate number and verify the name of the driver. Many drivers have their phone set on the dashboard with the app open. You could check the driver's photo by requesting to see their phone. It is very important to do this in order to confirm that the driver is in fact the one that was scheduled to pick you up. 
Sit in the back seat. Choosing to sit in the back seat will allow you to have two exits in case of an emergency. 
Wear a seat belt. It is important for you to buckle up before the driver starts driving. The Centers for Disease Control and Prevention released a statement indicating that wearing a seat belt can make injuries less likely and can even save your life after a collision.
Share details of your trip to your friend. If you are traveling for a long period of time or are not familiar with an area, share the details of your trip with a friend or family member. To do this, you must access the app and go on "share status." This will send the driver's information, including their name and license plate number to your friend or family member.
Avoid sharing personal information with your driver. There are certain questions drivers may ask to get you to reveal personal information about yourself. Drivers do not need to know if they are dropping you off at your home. They also do not need to know your phone number. 
Stay calm. Do not panic or worry about what could potentially happen to you when you are in an Uber or Lyft. Keep a positive mindset. If something does occur, make sure you know the proper steps on how to handle the situation. 
Protect yourself. If you believe that the driver is behaving suspiciously and you feel uncomfortable being in the car with them, do not be afraid to get out of the car. Trust your instincts. If you are speculating that the driver is intoxicated or has a suspicious friend with them in the car, then you should cut the ride short. 
Contact Us 
If you or a loved one were involved in an Uber or Lyft accident,  West Coast Trial Lawyers, has Glendale Uber and Lyft accident attorneys that are readily available to provide you with legal assistance. 
To schedule a free consultation at our Glendale personal injury law firm, contact our 24/7 legal team by calling (818) 839-8800 or emailing [email protected].  


They know what they're doing, very well. Not only did I not make a single phone call from the day I hired them, but I also received calls from their case managers and paralegals who want to make sure my treatment was going well. They whole team took care of me. Thank you WCTL for taking full responsibility of my case and getting me an amazing settlement.


I can say with confidence that this team is the best in the business. . . . Dean took the time to really listen and hear me out. He assured me that he was going to move mountains because he believed in me, and he ended up doing just that. I've never met a more focused and passionate attorney in my life. If you're looking for a firm that treats its clients with the utmost respect and care, calling WCTL is a no-brainer. I wouldn't think twice about working with them again in the future.