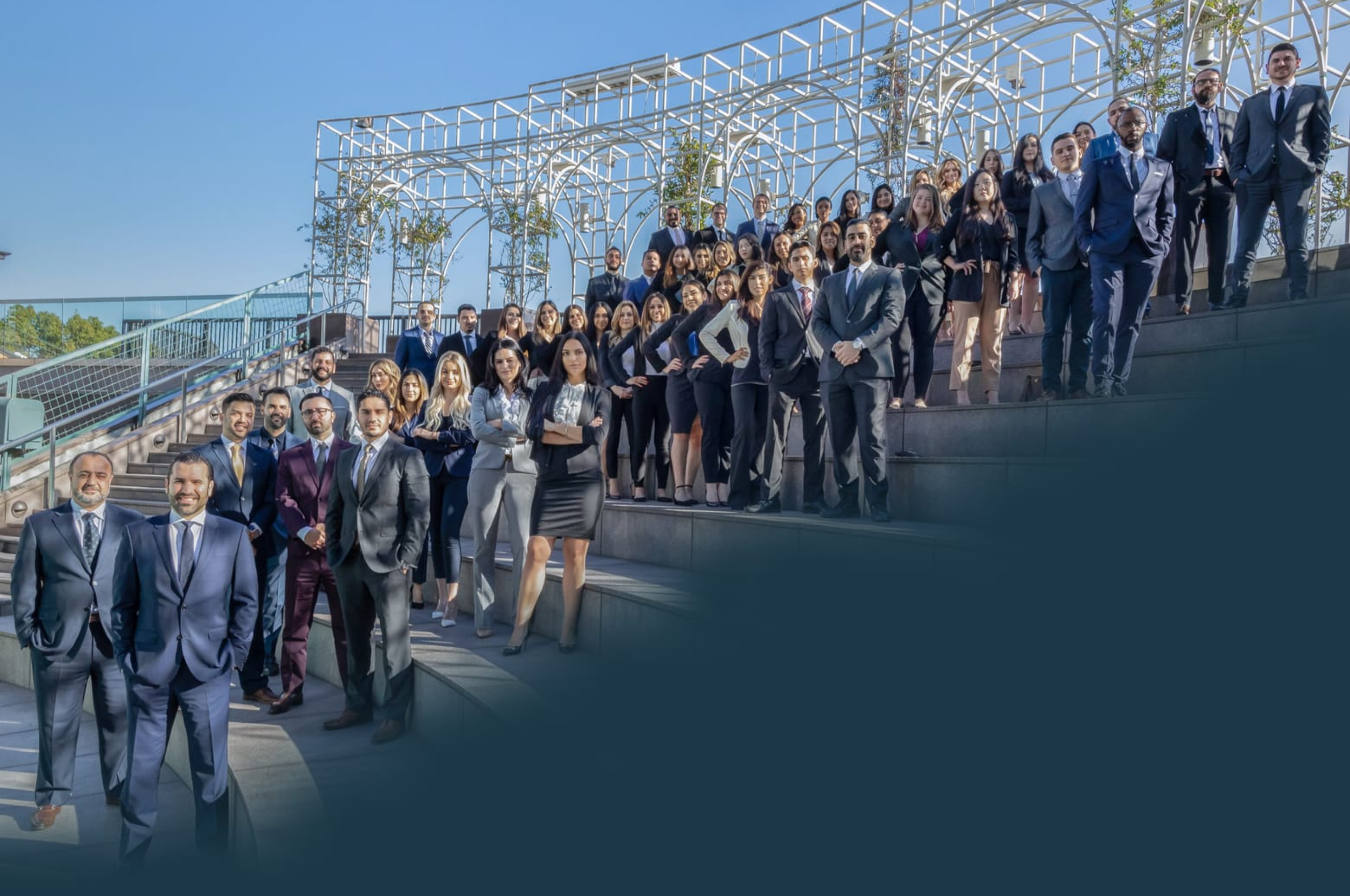 Glendale Spinal Cord Injury Attorney
What Factors Can Cause a Spinal Cord Injury and How Can It Be Prevented? 
Spinal cord injuries are caused by a variety of factors, including car accidents, motorcycle accidents, and bicycle accidents. Each of these elements have a common denominator, which is negligence. Negligence can be triggered by an individual, a group of people, an entity, or even a product manufacturer or distributor.
At West Coast Trial Lawyers, we have Glendale spinal cord injury attorneys with over 60 years of collective legal experience in handling personal injury cases. Our team has won more than 5,000 cases and acquired over $1 billion in settlements for our clients. Due to our achievements, we have been ranked as one of the top personal injury law firms in Glendale.
To schedule a free, no-obligation consultation at our Glendale personal injury law firm, please contact our 24/7 legal team by calling (818) 839-8800 or emailing [email protected]. 
Common Causes of a Spinal Cord Injury
Common causes of a spinal cord injury include:
Falling. About 31 percent of spinal cord injuries are caused by a fall. A slip and fall accident mostly applies to those who are 65 and older. As people age, they start developing health problems that make them more vulnerable to a slip and fall. This includes poor posture, weaker bones, slow reactions, blurry vision, and side effects from medication that make it difficult for them to move.
Motorcycle Accidents. 38 percent of spinal cord injuries are caused by a motorcycle accident. Due to the lack of protection a motorcycle provides, a rider may suffer from intense injuries, including brain damage, spinal cord injury, and paralysis.
Sports Activities. About 10 percent of spinal cord injuries are caused by sports-related activities. Without proper protection gear, chances of an injury are very likely. Sports that increase the chances of a spinal cord injury include football, skiing, diving, and hockey.
Physical Violence. Nearly 13 percent of spinal cord injuries are related to physical violence, including gunshots and knife wounds. Effects could last temporarily or permanently, depending on how severe the injury is. Physical therapy is usually recommended to help the patient regain the ability to control their arms and/or legs.
Alcohol. Drivers who are under the influence of alcohol are incapable of properly driving a car. Since alcohol can obscure your vision and make you lose awareness of your surroundings, you may put yourself at high risk of colliding with another vehicle or pedestrian nearby. Speaking of pedestrians, if you are intoxicated while out on a walk, you may have a difficult time trying to balance yourself and will fall down more often than usual.
Illnesses. Common types of illnesses that increase the chances of a spinal cord injury are:

Osteoporosis. Since this disease weakens the bones, it will put you at a high risk of suffering from a bone fracture, regardless of how severe your slip and fall accident is.
Cancer. Those who have cancer can inherit a spinal cord tumor in or around their spine. This will cause the individual to have weak muscles, lack of bladder or bowel control, and/or loss of feeling in certain areas of the body.
Inflammation in the spinal cord.
Risk Factors of a Spinal Cord Injury
Spinal cord injury can be caused by an accident, illness, or physical violence. However, there are other factors that may increase your chances of suffering one. This includes:
Being a male. In the United States, more men than women have suffered a spinal cord injury. Only about 20 percent of women have endured a traumatic spinal cord injury, while the remaining 80 percent were men.
Individuals who are 16 to 30 years old. About 48 percent of people in this age group have experienced a spinal cord injury due to reckless actions. Common causes include:

Diving into a shallow pool.
Not wearing protective gear when playing a sport or operating a vehicle, such as an e-scooter.
Driving recklessly on the road.
Bone or Joint Disorders. Any disorders that affect your bones can make you more prone to a spinal cord injury. This includes being diagnosed with osteoporosis or arthritis.
Prevention
To avoid the risk factors of a spinal cord injury, you should:
Drive safely on the road. Keep your eyes on the road and make sure you are fully aware of your surroundings. Wear your seat belt before you drive your car. Do not put any attention or focus on your cell phone unless it is being used hands-free to make calls. Lastly, avoid drinking and driving. Not only will you be putting yourself in danger, but you may also harm other drivers and pedestrians nearby.
Wear protective gear when playing sports. It is highly recommended that you wear safety gear to protect yourself from breaking a bone in your body.
Check water levels before you dive in. Before you decide to jump in the pool, make sure you check to see how deep the water level is.
Prevent falls from happening. Install handrails to your staircase so you can hold onto it while walking up or down the stairs. This will decrease the likelihood of a slip and fall. You should also place a mat near the tub or shower to avoid slipping on water.
Contact Us
If you are suffering from a spinal cord injury and would like to sue the party at-fault for your losses, West Coast Trial Lawyers will help you get the maximum financial and emotional compensation you deserve.
To schedule a free consultation at our Glendale personal injury law firm, reach out to our 24/7 legal staff by calling (818) 839-8800 or emailing [email protected].


They know what they're doing, very well. Not only did I not make a single phone call from the day I hired them, but I also received calls from their case managers and paralegals who want to make sure my treatment was going well. They whole team took care of me. Thank you WCTL for taking full responsibility of my case and getting me an amazing settlement.


I can say with confidence that this team is the best in the business. . . . Dean took the time to really listen and hear me out. He assured me that he was going to move mountains because he believed in me, and he ended up doing just that. I've never met a more focused and passionate attorney in my life. If you're looking for a firm that treats its clients with the utmost respect and care, calling WCTL is a no-brainer. I wouldn't think twice about working with them again in the future.