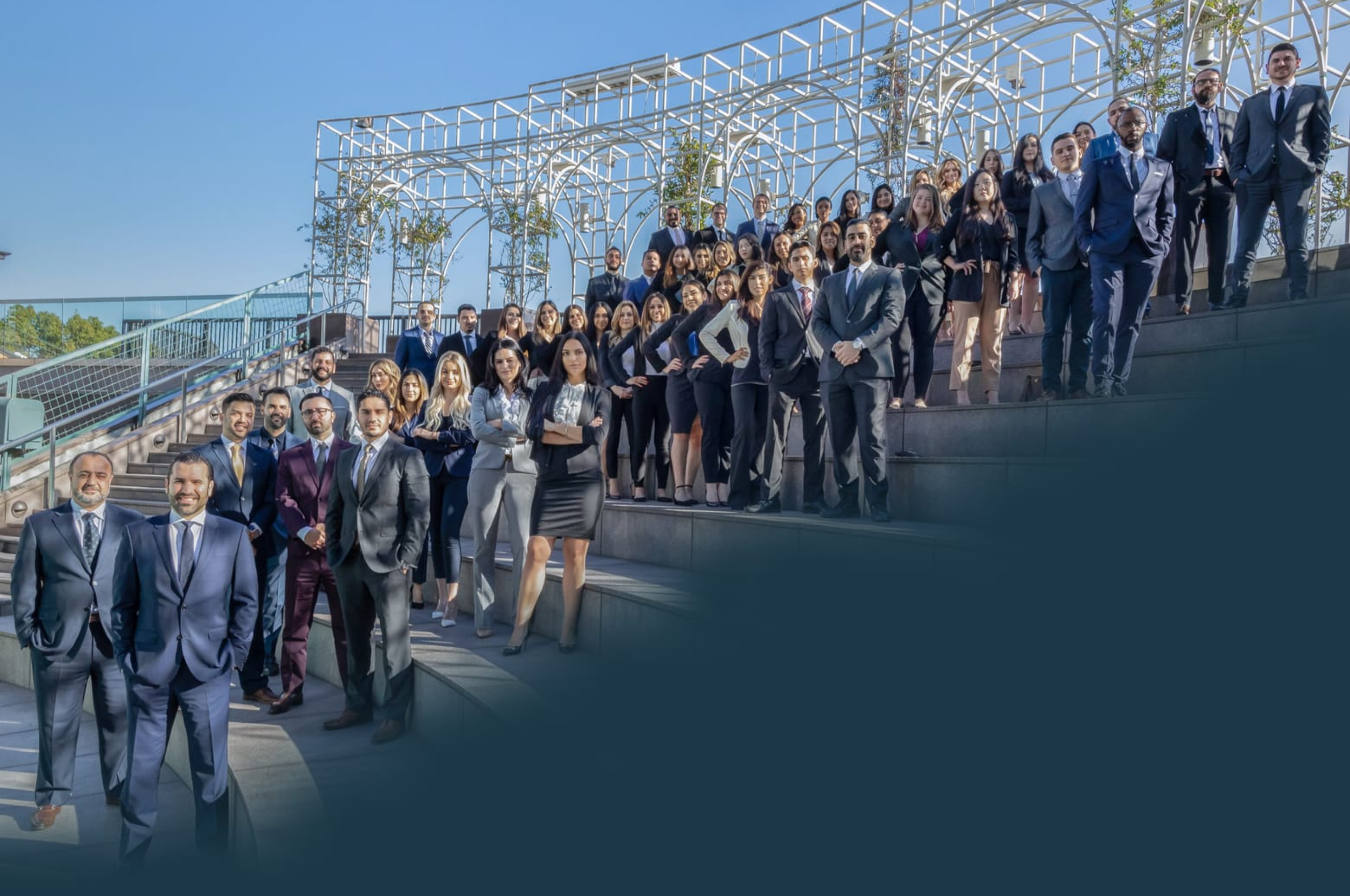 Glendale Pedestrian Accident Attorney
Common Types of Pedestrian Accidents and How to Reduce Your Chances of Being Involved in One
Glendale has an estimated population of 199,303 residents. With so many pedestrians and drivers sharing the streets, it is inevitable that a pedestrian accident will arise at some point. It is highly encouraged for victims of a pedestrian accident to reach out to a pedestrian accident attorney. The attorney will help them build a case in order to recover maximum compensation for economic and non-economic damages.
At West Coast Trial Lawyers, we have experienced Glendale pedestrian accident attorneys with over 60 years of collective legal experience in handling personal injury cases. We have won over 5,000 cases and obtained more than $1 billion in settlements for our clients. Due to our achievements,, we have been acknowledged as one of the top personal injury law firms in Glendale.
To request a free consultation at our Glendale personal injury law firm, reach out to our 24/7 legal team by calling (818) 839-8800 or emailing [email protected].
Types of Pedestrian Accidents
Common accidents that have occured on Glendale roads include the following:
A vehicle backing up. This commonly occurs in parking lots. Drivers tend to have a difficult time seeing pedestrians due to other vehicles blocking their view. Driveways can also block a driver's view as they are trying to back into the road. Regardless of visibility, a driver should always back up cautiously to make sure that they do not hit pedestrians who are walking by.
Off-road accident. This happens when a driver veers off the road and hits nearby pedestrians on the sidewalk.
Pedestrian on the side of the road. This type of accident occurs when there is no sidewalk available. Due to this, a pedestrian may have to walk on a small portion of the road. This can become a dangerous scenario, especially if it is dark outside or if poor weather conditions are present. These two circumstances can make it difficult for a driver to see a pedestrian while on the road.
A pedestrian crossing a highway. This typically occurs when a pedestrian's vehicle breaks down or is involved in an accident on a highway. It is always best for the pedestrian to remain in a safe location near the scene of the accident until help arrives.
Vehicle driving through an intersection. This incident happens when a pedestrian is crossing an intersection and gets hit by a driver who is going straight through that intersection. These types of accidents are especially reckless and may subject the driver to punitive damages.
Vehicle making a turn at an intersection. This happens when a driver makes a turn and hits a pedestrian that is crossing the street. Drivers will usually be held liable for this type of accident since pedestrians always have the right-of-way at an intersection.
Not yielding at a crosswalk. Crosswalks are made to keep pedestrians safe when they are crossing the street. However, there are negligent drivers who will not yield at a crosswalk and proceed to drive regardless of whether there is a pedestrian present.
Sudden dash across the road. This is often the responsibility of a negligent pedestrian. It usually happens when a pedestrian suddenly walks across the street while there are oncoming vehicles approaching. In this type of accident, the pedestrian is held liable for not using the crosswalk. However, drivers may also be held responsible if they were contributing any kind of negligence, such as speeding or driving while under the influence.
Pedestrian accident victims are entitled to receive compensation for losses caused by the negligent driver. You should hire an experienced personal injury attorney to provide you with legal assistance, which will help you acquire fair compensation to cover for any damages, including medical bills, lost wages, pain and suffering, and more.
9 Tips to Reduce Pedestrian Accidents
Do not leave your vehicle. If you are involved in a roadway emergency, you can get out to check on your vehicle, but you must return to your vehicle after you have completed your task.
Do not use your phone while you are walking. Pay careful attention to your environment when you are walking on the street. Looking at your phone may distract you from noticing potential hazards, especially when you are walking on a crosswalk.
Use a crosswalk. There have been circumstances where people have crossed a street without using a crosswalk, especially in a populated area. This is a dangerous action that can put your life at risk, which is why it is important to use crosswalks to keep both you and drivers nearby safe.
Make eye contact. Even though you may have the right-of-way as a pedestrian, you should not assume that vehicles approaching you will stop, or that they can even see you. Make eye contact with the driver to confirm that they notice you before attempting to walk across the street.
Be aware of parked cars. Avoid walking into a street between parked cars. Drivers will not expect an individual to suddenly cross the street while there. If you do decide to stand between two parked cars, make sure that the driver is not about to start the car to leave.
Look to your left and right when crossing the street. For safety reasons, it is important to look both ways before you cross the street. You must check if any oncoming cars are approaching to know whether or not you are safe enough to walk to the other side of the road.
Remain on the sidewalk. Avoid walking on the street, unless you are using a crosswalk. You will risk getting hit by an oncoming vehicle. You should always walk on the sidewalk.
Make sure you are visible. If you are planning on taking a walk during the nighttime, you should wear bright or reflective clothing.
Do not excessively consume alcohol before walking. Alcohol will blur your vision, impair your mind, and limit your ability to walk. You need to be aware of your surroundings to ensure your safety, or else you may get yourself into an accident.
Contact Us
If you were involved in a pedestrian accident, West Coast Trial Lawyers has experienced Glendale pedestrian accident attorneys readily available to help you handle your case.
Contact us today by calling (818) 839-8800 or emailing [email protected] to schedule a free consultation at our Glendale personal injury law firm.


They know what they're doing, very well. Not only did I not make a single phone call from the day I hired them, but I also received calls from their case managers and paralegals who want to make sure my treatment was going well. They whole team took care of me. Thank you WCTL for taking full responsibility of my case and getting me an amazing settlement.


I can say with confidence that this team is the best in the business. . . . Dean took the time to really listen and hear me out. He assured me that he was going to move mountains because he believed in me, and he ended up doing just that. I've never met a more focused and passionate attorney in my life. If you're looking for a firm that treats its clients with the utmost respect and care, calling WCTL is a no-brainer. I wouldn't think twice about working with them again in the future.