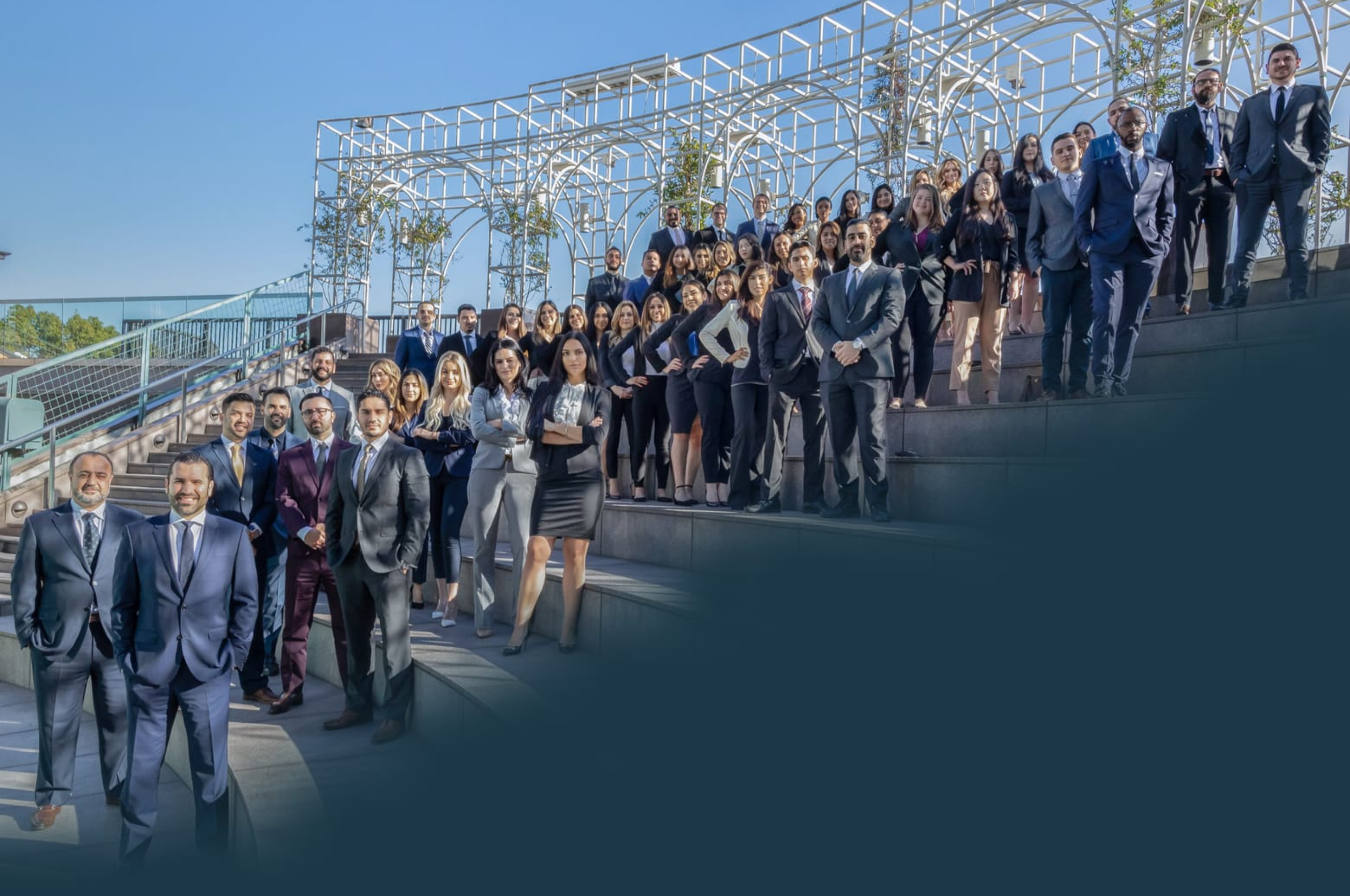 Glendale Motorcycle Accident Attorney
Common Types of Motorcycle Accidents and What You Should Do After One to Strengthen Your Claim
Since a motorcycle is installed with high speeds and has little to no protection available for motorcyclists, accidents are bound to happen. It is important for a motorcyclist to be educated on how to properly use this vehicle. They should also be aware of the rules of the road prior to taking the vehicle out for a ride. Those who choose to ignore the laws and act as they please are not only putting their lives in danger, but those surrounding them, as well. Victims who are involved in a motorcycle accident due to someone else's negligence are highly suggested to reach out to our
Glendale motorcycle accident attorneys.
We have over 60 years of collective legal experience in handling personal injury cases. With the success of recovering more than $1 billion in settlements and judgements for our clients, we have been recognized as one of the top personal injury law firms in
Glendale.
Contact our 24/7 legal team today by calling
(818) 839-8800
or emailing
[email protected]
to schedule a free consultation at our
Glendale personal injury law firm.
Common Types of Motorcycle Accidents
Speeding. This is one of the most common causes of a motorcycle accident. Motorcycles have built-in speed that can be difficult to handle, especially for inexperienced riders. Even experienced riders may underestimate a motorcycle's limits. It is also very challenging to carefully observe the road when you are going faster than what is safe. This will make it that much more difficult to notice upcoming road hazards or vehicles ahead.
Intoxication. It is already difficult to control a motorcycle as it is, but getting intoxicated will make it nearly impossible to safely ride on the road without getting into an accident.
Reckless lane changes. If a motorcyclist does not carefully observe their surroundings before making a lane change, they could get into an accident. An example could be a motorcyclist making an attempt at doing several lane changes to avoid being caught up in heavy traffic. The motorcyclist is not cautiously observing their surroundings while they are doing this and end up crashing into a vehicle.
Car doors. There are situations where a driver will open their car door at an inconvenient time and cause an accident with an oncoming motorcyclist. Injuries may vary depending on how fast the motorcyclist was going.
Left turn accidents. Drivers who are not carefully checking their surroundings while making turns could collide with a motorcyclist who is trying to pass by. The rider may suffer from moderate to severe injuries depending on how fast they were going prior to the impact.
Lane splitting. Motorcyclists are often seen doing this when they are attempting to beat traffic or just to speed past vehicles ahead of them. However, they are putting themselves in harm's way, especially if they are in a driver's blind spot. Drivers may not notice the motorcyclist and make a lane change or turn that could result in a collision.
Sudden stops. Sudden stops are difficult to avoid if the motorcyclist is speeding. They will have less time to react without getting harmed. If a motorcyclist is speeding on the road and a car ahead of them makes an abrupt stop, it may create a powerful impact between the two vehicles.
Road hazards. It is important to keep an eye out for road hazards, such as potholes, faulty pavement, debris, or poor weather conditions. Failure to do so may cause serious harm to the motorcyclist since they do not have the necessary protection to prevent themselves from suffering serious injuries.
Defective motorcycles. Common consequences of improperly manufactured motorcycles include a sudden malfunction and/or having little to no control over the vehicle.
What to Do After a Motorcycle Accident
Here are some helpful tips on what you should do after getting involved in a motorcycle accident:
Get yourself to safety. If you are able to physically move, try to get out of the road and find a safe area nearby.
Call 911. If you notice any injuries or damages, you should contact the police immediately. Police will arrive at the scene of the accident and conduct an official police report. Paramedics may also be present to provide immediate medical assistance to those who need it.
Gather evidence. Try to get as much evidence as you can to have a convincing case. This includes:

Taking photographic evidence of your injuries, damages, and the location of where the accident took place.
Writing down what happened. Make sure to mention the date and time for each event you are including.
Getting information on the witnesses who agreed to involve themselves in your case. Make sure to jot down their name(s) and phone number(s).
Medical records relating to your injury that was caused by the accident.
Acquiring the police officer(s) name(s) and police badge number(s). Make sure to request a copy of the official police report, as well.
Seek medical treatment. You need to get checked out by a medical expert after getting involved in a motorcycle accident regardless of how minor your injury may seem. It is always a good idea to remain on the safe side and get checked out in case there is something wrong with your health.
Contact a motorcycle accident attorney. The attorney will help you by strengthening your claim, negotiating with insurance companies, and getting you the compensation you deserve for your losses, including medical bills, property damage, lost wages, pain and suffering, and more.
Contact Us
If you or a loved one were involved in a motorcycle accident,
West Coast Trial Lawyers
has experienced Glendale motorcycle accident attorneys who are readily available to provide you with legal assistance. To schedule a free, no-obligation consultation, reach out to our 24/7 legal team by calling
(818) 839-8800
or emailing
[email protected]
.


They know what they're doing, very well. Not only did I not make a single phone call from the day I hired them, but I also received calls from their case managers and paralegals who want to make sure my treatment was going well. They whole team took care of me. Thank you WCTL for taking full responsibility of my case and getting me an amazing settlement.


I can say with confidence that this team is the best in the business. . . . Dean took the time to really listen and hear me out. He assured me that he was going to move mountains because he believed in me, and he ended up doing just that. I've never met a more focused and passionate attorney in my life. If you're looking for a firm that treats its clients with the utmost respect and care, calling WCTL is a no-brainer. I wouldn't think twice about working with them again in the future.