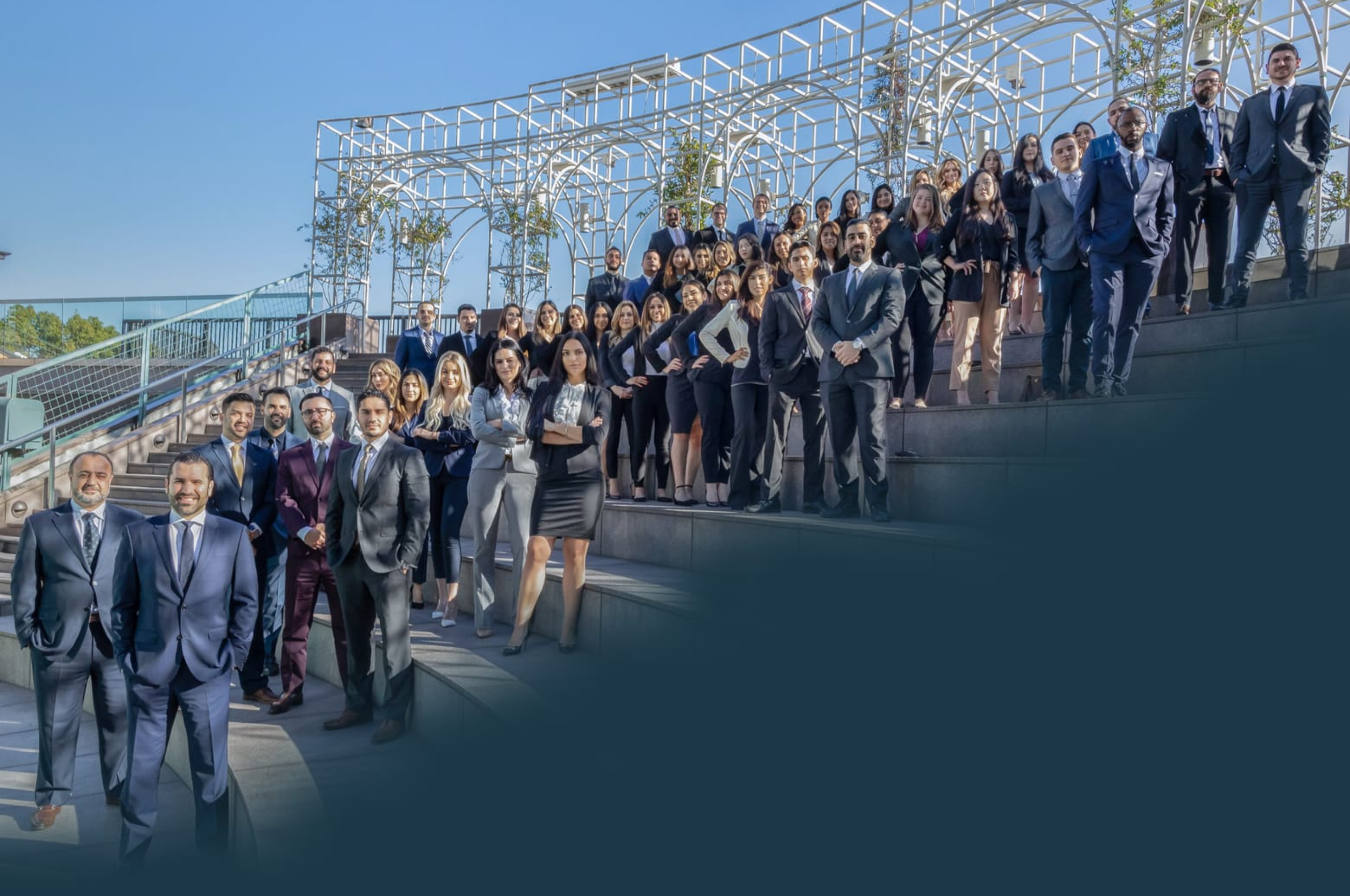 Glendale Scooter Accident Attorney
What Types of Scooter Accidents Occur on Glendale Roads? Do Helmets Affect the Settlement Offer?
E-scooters are commonly used in densely populated cities, such as Glendale. They are convenient tools that are appreciated for their affordability and ease. With several ridesharing companies in operation, such as Bird and Lime, people now have easy access to e-scooters for local travel.
With the amount of popularity e-scooters have gained within the past few years, they have become more noticeable in certain areas around Glendale, such as college campuses, public parks, and Downtown Glendale. Having so many e-scooters does make life easier. However, there are several disadvantages that come along with them, as well. In certain circumstances, an e-scooter could cause an injury or death if the user is inexperienced, intoxicated, not aware of road rules, using a defective e-scooter, speeding, or not paying attention to the road.
If you were a victim of an e-scooter accident, you should immediately seek legal help from an experienced e-scooter accident attorney. At West Coast Trial Lawyers, our Glendale e-scooter accident attorneys have won over 5,000 cases and recovered more than $1 billion in settlements for our clients. Due to our achievements, we have been recognized as one of the top personal injury law firms in Glendale.
Contact our 24/7 legal team by calling (818) 839-8800 or email [email protected] to schedule a free consultation at our Glendale personal injury law firm today.
Scooter Accidents Without a Helmet 
In the past, if you were caught riding an e-scooter without a helmet, you would have been fined up to $200. Ridesharing companies, like Bird and Lime, were not content with this law since it defeated the purpose of convenience. Due to this problem,  California AB 2989 was passed. This law explicitly prohibits users under the age of 18 from riding an e-scooter without a helmet on.
The downfall of this law was that it increased the number of e-scooters on the road, along with motivating reckless behavior in prohibited areas. This has resulted in multiple e-scooter accidents. Even though the law is not heavily enforced on those over 18, it is still a good idea to use protective gear while using an e-scooter.
Common Types of E-Scooter Accidents
Malfunction. Companies that develop defective e-scooters will be held liable for any losses that are caused. It is important for these companies to inspect their products before they release them to the public. Failure to do so may result in serious accidents that could harm or kill a rider. Common forms of malfunction include motor problems, brake issues, and loose handlebars.
Road hazards. E-scooter riders need to pay attention to other vehicles and roadway hazards nearby. In some circumstances, if a rider is attempting to avoid a road hazard, they could inadvertently get into an accident with another vehicle. If a rider is not paying attention to the road, then they can lose control of their e-scooter just by riding over a pothole, faulty pavement, or debris. Due to these risks, it is always encouraged to ride cautiously and keep your eyes on the road at all times.
Pedestrian accident. Pedestrian accidents can involve multiple parties, including a pedestrian, motor vehicle driver, motorcyclist, bicyclist, and an e-scooter rider. Many scenarios can take place for a pedestrian accident to occur. For example, a pedestrian is attempting to jaywalk. He takes a quick glance at the road without making any cautious observations and proceeds to cross the street. A speeding  e-scooter rider appears in the bike lane and crashes straight into the jaywalking pedestrian. Under this case, the rider and pedestrian are expected to share liability for contributing to the accident.
Vehicle collision. Many factors can contribute to an e-scooter accident involving a motor vehicle. For example, an inexperienced rider is going at high speeds down a bicycle lane and starts to lose control. As the rider is trying to stop the e-scooter, another vehicle nearby is attempting to pass by. Unfortunately, the e-scooter rider is unable to reduce the e-scooter's speed and crashes straight into the other vehicle. Under this circumstance, the e-scooter rider would be at-fault for the accident since they were performing actions that were far beyond their capabilities.
Tripping over an e-scooter. Once a user has completed their session with the e-scooter, they must leave it as is. In some instances, e-scooters may be left lying on the ground rather than being placed in a standing position. Pedestrians walking by could trip over e-scooters left on the ground and end up injuring themselves from the fall.
Contact Us
If you or a loved one were involved in an e-scooter accident and need legal assistance to file a claim against the party at-fault, West Coast Trial Lawyers has Glendale e-scooter accident attorneys that are readily available to provide legal assistance.
To schedule a free, no-obligation consultation at our Glendale personal injury law firm, contact our 24/7 legal team by calling (818) 839-8800 or emailing [email protected]. 


They know what they're doing, very well. Not only did I not make a single phone call from the day I hired them, but I also received calls from their case managers and paralegals who want to make sure my treatment was going well. They whole team took care of me. Thank you WCTL for taking full responsibility of my case and getting me an amazing settlement.


I can say with confidence that this team is the best in the business. . . . Dean took the time to really listen and hear me out. He assured me that he was going to move mountains because he believed in me, and he ended up doing just that. I've never met a more focused and passionate attorney in my life. If you're looking for a firm that treats its clients with the utmost respect and care, calling WCTL is a no-brainer. I wouldn't think twice about working with them again in the future.