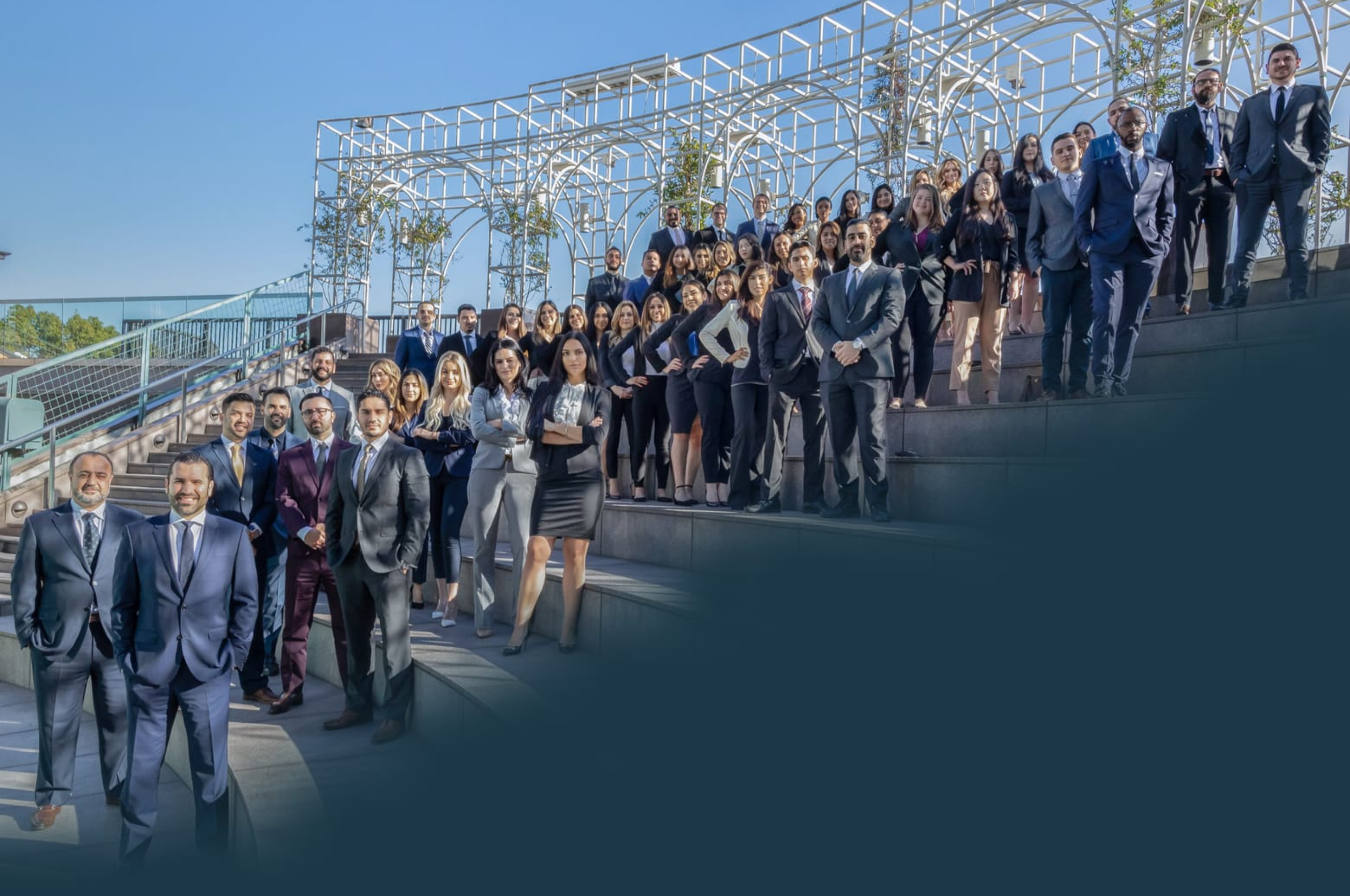 Glendale Car Accident Lawyer
Why You Should Hire a Glendale Car Accident Lawyer
In comparison to other cities in Southern California, Glendale is known for its high quality of life and ample amenities. Yet there are documented issues with crosswalk safety as an above average number of fatal accidents involving elderly pedestrians. In general, the city ranks fairly well regarding car crash fatalities, but that doesn't tell the entire story.
A piece by the LA Times from 2017 boldly made a claim that many Glendale residents have murmured about for years: the city of Glendale is a dangerous place to drive. Whatever the underlying causes may be, the fact is that Glendale has higher insurance rates, an excess of luxury vehicles, and many traffic violations that are rarely punished.
The intersection at Colorado Blvd. and Pacific Ave. holds the distinction for witnessing the most collisions in the city. Unfortunately, this has become the norm, as the sad reality is that millions of Americans are injured every year in motor vehicle accidents. Thousands more are killed yearly, and those who do survive must endure the rest of their lives with permanent disabilities, including brain damage and spinal cord injuries.
If you are a car accident victim and would like to pursue legal actions against the driver at-fault, West Coast Trial Lawyers has experienced Glendale car accident attorneys who are readily available to provide you with legal assistance. We have won over 5,000 cases and recovered more than $1 billion in settlements for our clients. Due to our success with client satisfaction, we have been acknowledged as one of the top personal injury law firms in Glendale. 
To schedule a free consultation at our Glendale personal injury law firm, contact our 24/7 legal team by calling (888) 585-2793 or emailing [email protected]. 
What Does A Car Accident Lawyer Do?
Many of us grew up believing that insurance companies were on our side, looking after our best interests and always there to help us get back to whole after an unfortunate event, such as a car accident. While you may think the insurance company is on your side, insurance companies are businesses, and the bottom line for any business is always profit. The primary goal for all insurance companies is to pay you as little as possible.
If you've been injured in a car accident, the insurance company may respond by offering a quick settlement, hoping they can discreetly resolve your case for as little money as possible. These companies know you're in a vulnerable position and will use that bargaining chip to their advantage, unless you take the right steps to protect yourself.
Our car accident lawyers will handle every part of your claim, including:
1) Guiding You Through the Entire Legal Process
Your car accident lawyer will be there to answer every question you may have regarding your specific claim. He or she will carefully guide you through every stage of the process, outline your options, and provide you with all the information you need to make the best decisions for you and the people you love.
2) Protecting Your Rights
An experienced car accident lawyer is intimately familiar with the way insurance companies work and will handle all the details and necessary paperwork. They will work to build your case and aggressively advocate for you. Your lawyer will also make certain that you never do or say anything to the insurance companies or other parties involved.
3) Pursuing the Compensation You Deserve
Your lawyer will assess your case and will pursue all damages you deserve. Not only will they seek compensation for your damaged property and past and future medical bills, but also for your past and future lost wages, loss of earning capacity, pain and suffering, emotional distress, and other costs associated with your injuries.
4) Negotiating a Fair Settlement
Being represented by a well-respected lawyer sends a strong message to the insurance companies that you will do anything necessary to recover fair compensation.
5) Filing a Lawsuit, if Necessary
Litigation may be necessary, and in these cases, your lawyer will present a strong and persuasive case to the judge or jury. Your lawyer will also aggressively advocate to get you maximum compensation for your losses.
Steps to Take After a Car Accident
A car accident can be an extremely traumatizing experience. It can be difficult to know what to do or where to turn for help. In order to help protect you and make sure you are prepared in the event of an accident, the legal team at West Coast Trial Lawyers has outlined the following important steps:
Make sure everyone is okay. The first thing on your mind should be safety. Always make sure you and your passengers are alright. If anyone appears to be injured, please call 911 and request an ambulance.
Call the police. The police will arrive at the scene of the accident and create an official police report. Paramedics may also be present to provide immediate medical assistance to those who need it. 
Exchange information. This is crucial. Make sure to get names, addresses, phone numbers, driver's license numbers, and insurance information from everyone involved in the accident. Also, write down the make, model, year, and license plate number of all vehicles. This can be easily done using your camera phone.
Gather evidence. Take as many pictures as you can of any damaged vehicles involved, as well as road conditions, traffic signs, and signals.
Get contact information from witnesses. Chat with any available witnesses and write down their names and phone numbers. You may need to get in touch with them in the future. Their testimony may help you in the long run.
Watch what you say. Be careful of what you say after a traffic collision. Anything you say at the scene of an accident may hurt your case and can be used against you. Don't apologize. Don't admit to anything. And don't make any claims.
Get a Lawyer. Get in touch with an attorney even before reporting the accident to your own insurance company, especially if you've been hurt. Also, talk with your lawyer before making any statements to the other driver's insurance company.
How Much Are My Injuries Worth?
The question on everyone's mind after a car accident, particularly one involving property loss or personal injury is: how much are your injuries worth? This is one of the more complex questions for any plaintiff to answer. The answer to this question depends on the following.
Witness Statements
Evidence of Liability
Discrepancies in Testimony
Insurance Limits
Severity of Injuries
Identity of the Defendant
Compensation for injuries may include:
Lost Wages
Pain and Suffering
Loss of Ability to Enjoy Life
Mental Anguish
Medical Bills
Diminished Earning Capacity
It is important to make sure you gather as much detailed information as you can. Everything will be carefully analyzed by insurance companies in order for them to determine what amount of compensation to award you with. Any low amount they offer can be negotiated to a higher amount by having an experienced personal injury attorney by your side. 
Contact Us 
If you have sustained injuries as a result of another driver's carelessness, you have the right to hold that driver responsible. At West Coast Trial Lawyers, our Glendale car accident attorneys can help you recover economic and non-economic damages for your losses, including medical bills, property damage, lost wages, and pain and suffering. 
Call us today at (888) 585-2793 or email [email protected] to schedule a free consultation with our experienced, caring, and compassionate legal team.
.


They know what they're doing, very well. Not only did I not make a single phone call from the day I hired them, but I also received calls from their case managers and paralegals who want to make sure my treatment was going well. They whole team took care of me. Thank you WCTL for taking full responsibility of my case and getting me an amazing settlement.


I can say with confidence that this team is the best in the business. . . . Dean took the time to really listen and hear me out. He assured me that he was going to move mountains because he believed in me, and he ended up doing just that. I've never met a more focused and passionate attorney in my life. If you're looking for a firm that treats its clients with the utmost respect and care, calling WCTL is a no-brainer. I wouldn't think twice about working with them again in the future.