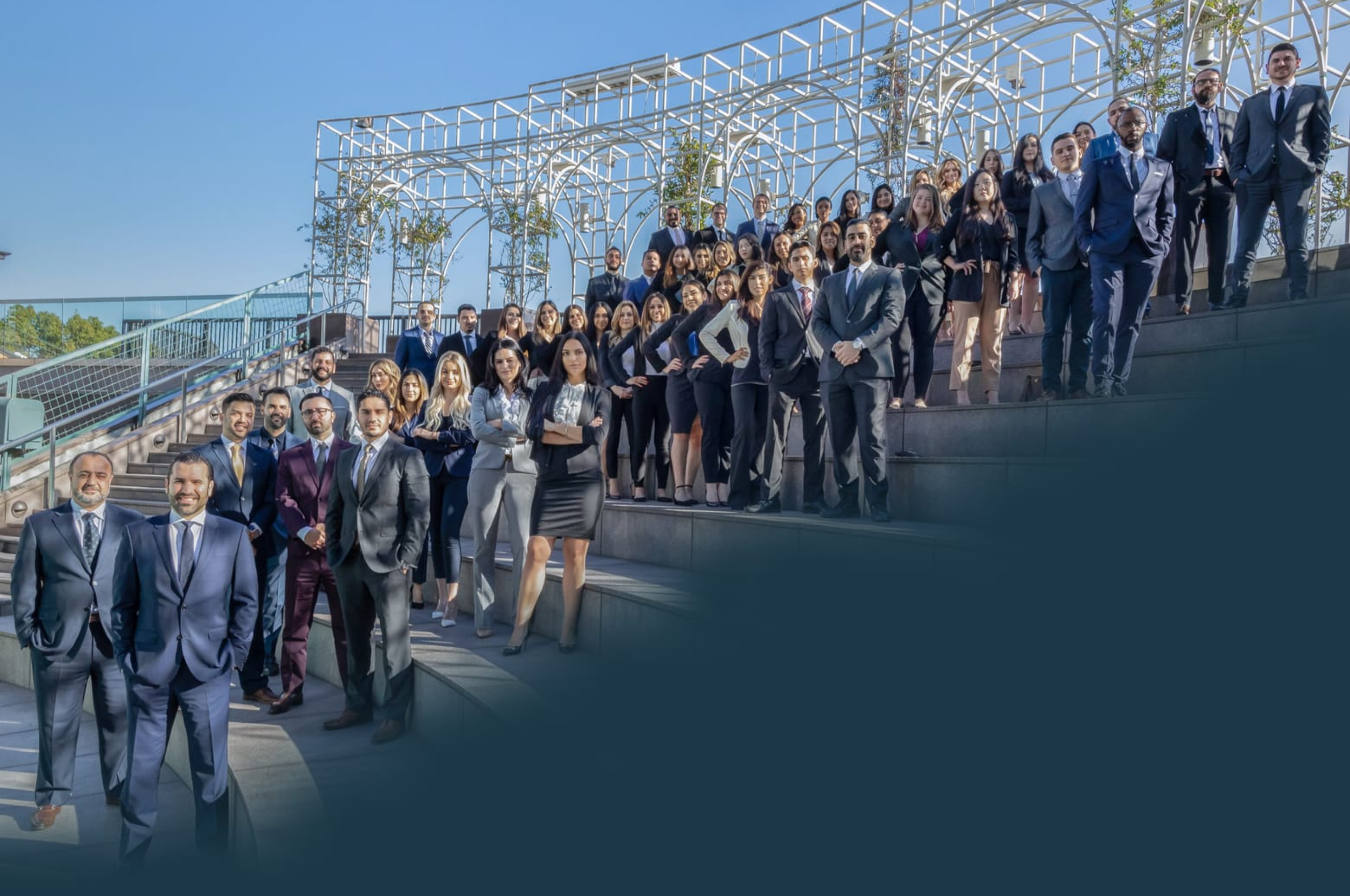 Glendale Burn Injury Lawyer
How and Where You Can Get a Burn Injury in Glendale
Throughout the past few years, Glendale has experienced fires that have been triggered by both natural causes and vehicle accidents. Those who cause fire-related incidents resulting in any injuries or damages will be held liable. Damages that can be recovered in a personal injury claim include medical bills, emotional distress, property damage, lost wages, and pain and suffering.
If you are a burn victim and would like to file a claim against the party at-fault for your injuries, West Coast Trial Lawyers has Glendale burn injury attorneys with over 60 years of collective legal experience in handling personal injury cases. We have recovered more than $1 billion in settlements and judgements for our clients. Due to our success, we have been recognized as one of the top personal injury law firms in Glendale.
To schedule a free, no-obligation consultation at our Glendale personal injury law firm, reach out to our 24/7 legal team by calling (818) 839-8800 or emailing [email protected].
Common Places You Can Get Burned
Listed below are a few locations where burn injuries commonly occur.
Tanning Salons. Many people accept the serious risk of skin cancer as they earn their perfectly golden appearances in a tanning bed. However, some do not realize the potential hazards and injuries you can get from a tanning bed. Unfortunately, there are thousands of cases where people suffer injuries from a tanning bed and are sent to the ER for further treatment. Tanning beds cause over 170,000 cases of skin cancer a year and almost 80 percent of tanning bed injuries have contained deep and severe burns. Tanning has also led to an increased risk of melanoma.
Hair Salons. From blow dryers to strong chemicals, there are several ways for a client to get burned in a hair salon. In fact, there are new styles and trends, which some include actual flames. Hair salon chemical burns are more common than people realize, and like most personal injury cases, will rely on the victim to prove the negligence of the stylist or business.
Restaurant Accidents. When you order a food or drink from a restaurant, you are expecting either one to arrive hot. However, the restaurant may be held liable if what they serve is dangerously hot, especially if they did not give the customer any warning.
Home Accidents. A majority of burn accidents happen when you're in your own home. Most accidents occur from cooking, such as spilling hot oil or touching a hot item. Electrical burns and chemical burns can also happen at home. Usually, these types of cases are covered by either homeowners insurance or your own personal health insurance.
Work Accidents. There are several job occupations that can put you at risk of getting a burn injury. This includes chefs, construction workers, equipment cleaners, or firefighters. Burns on the job should be covered by your employer's insurance policy.
Burns From a Defective Product
If you have suffered a burn injury due to a faulty product, you could file a product liability claim. There are three types of product liability cases, including:
Defective product manufacturing. While the product is being manufactured, errors could be made during the process. Factory owners may feel obligated to cover up their mistakes, which can subject them to liability. Examples of manufacturing defects are:

Cell phone batteries that overheat due to a faulty battery management system.
Personal heaters that burst into flames after reaching a certain temperature.
Contaminated bottles of water being sold at grocery stores.

Defective product design. This is a flaw in the way that the product was designed. The victim may recover damages if they suffered any injury or financial losses because of the faulty design. Examples of design defects include:

Tables having unproportionate leg lengths.
Products being dangerous to children that were made for children.
Sunglasses that do not properly protect the eyes from harsh sunlight.

Failing to show warning signs or adequate directions about how to correctly use the product. This occurs when a product does not have any warning labels about the dangers it may have that require an individual to have extra caution. Examples of a failure-to-warn-claim include:

A specific type of chemical used in a cosmetic product that is being sold without instructions on how to apply it safely and has the potential to burn someone's skin.
An electric tea kettle that is packaged without warning signs regarding its abnormally positioned steam valve.
Contact Us
At West Coast Trial Lawyers, our experienced Glendale burn injury attorneys are readily available to help burn victims get the maximum compensation they deserve for their losses. This includes medical bills, property damage, emotional distress, lost wages, and pain and suffering.
To schedule a free consultation at our Glendale personal injury law firm, reach out to our 24/7 legal staff by calling (818) 839-8800 or emailing [email protected].


They know what they're doing, very well. Not only did I not make a single phone call from the day I hired them, but I also received calls from their case managers and paralegals who want to make sure my treatment was going well. They whole team took care of me. Thank you WCTL for taking full responsibility of my case and getting me an amazing settlement.


I can say with confidence that this team is the best in the business. . . . Dean took the time to really listen and hear me out. He assured me that he was going to move mountains because he believed in me, and he ended up doing just that. I've never met a more focused and passionate attorney in my life. If you're looking for a firm that treats its clients with the utmost respect and care, calling WCTL is a no-brainer. I wouldn't think twice about working with them again in the future.