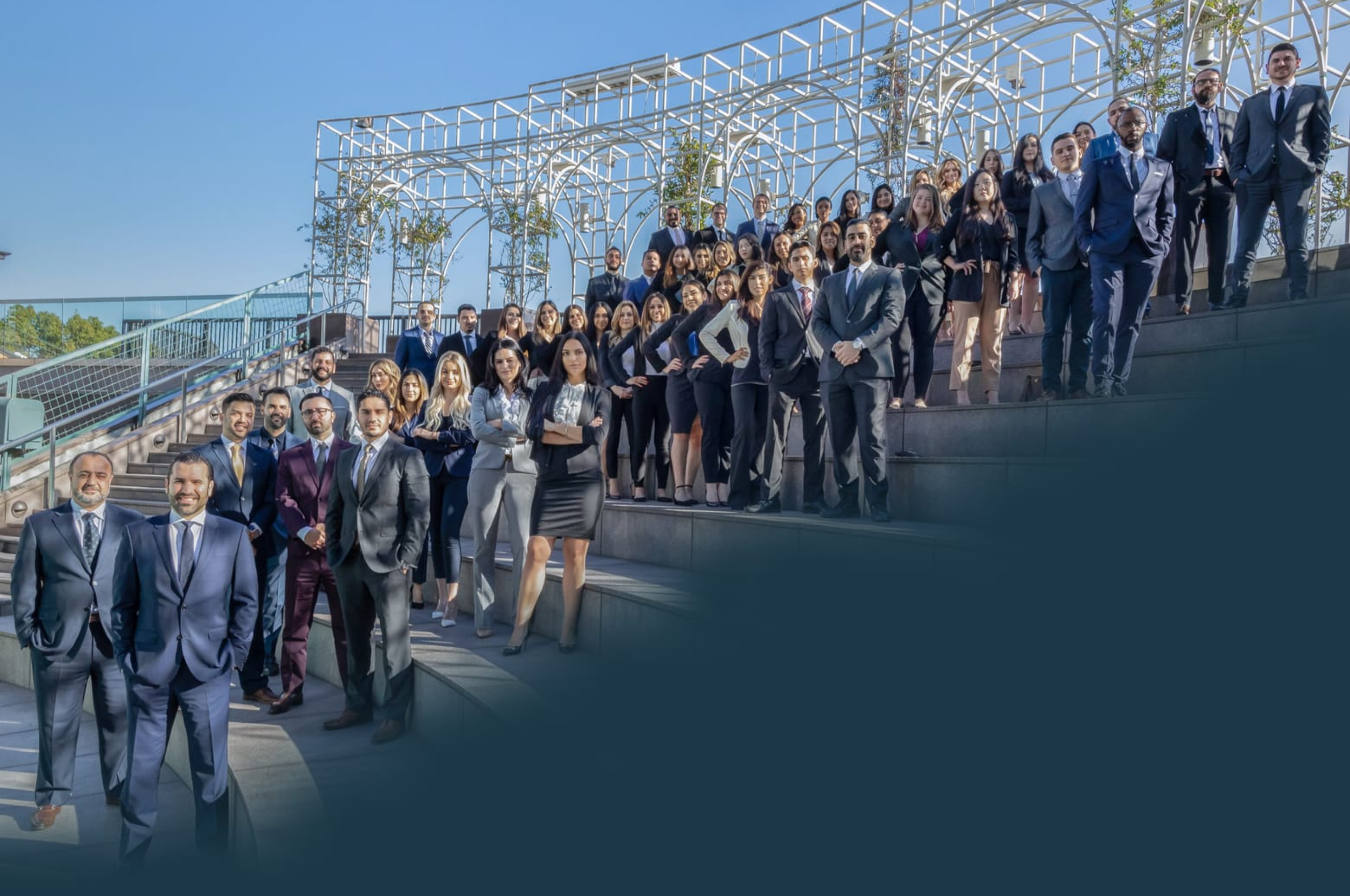 Glendale Brain Injury Attorney
Traumatic Brain Injury Symptoms and How to Get It Treated
Brain injuries need to be treated immediately. In Glendale, there are three hospitals that will help you with your recovery process, which are Glendale Memorial Hospital, USC Verdugo Hills Hospital, and Adventist Health Glendale. Once you enter either location, you will be given exams and procedures to complete in order for the doctor to determine what your diagnosis is and the type of treatment plan you will need.
If your brain injury was caused by another individual, you may be entitled to receive compensation for your losses. At West Coast Trial Lawyers, our Glendale brain injury attorneys are readily available to provide you with legal assistance. We have won over 5,000 personal injury cases and recovered more than $1 billion in settlements for our clients. Due  to our achievements, we have been recognized as one of the top personal injury law firms in Glendale.
Contact our 24/7 legal team today by calling (818) 839-8800 or emailing [email protected] to schedule a free, no-obligation consultation at our Glendale personal injury law firm.
Traumatic Brain Injury (TBI) Symptoms
There are different types of symptoms of brain injury. It all depends on what area was damaged and how serious the injury was.
Physical symptoms of a TBI include:
Headache,
Dizziness,
Loss of balance,
Nausea,
Vomiting,
Fatigue,
Drowsiness,
Lack of sleep,
Speech problems,
Loss of consciousness, or
Disorientation.
Sensory symptoms include:
Sensitivity to light or sound,
Blurry vision,
Double vision,
Blind spots,
Skin tingling,
Lack of balance,
Bad taste in the mouth, or
Inability to smell.
Cognitive symptoms include:
Confusion,
Anxiety,
Depression,
Lack of awareness,
Lack of self-control,
Aggression, or
Slurred speech.
Traumatic Brain Injury (TBI) Treatment
Treatment may vary depending on how serious the injury is.
Mild. To treat a mild injury, at-home remedies are typically done. However, it is important to get checked out by a medical expert first to diagnose the injury. They will most likely tell you to rest and take pain relievers, such as Advil, Tylenol, or Aleve. During your recovery process, you should be monitored to make sure your symptoms do not worsen.
Moderate to severe. If you are suffering from a moderate or severe brain injury, you must receive emergency care immediately. The doctors will make sure that you get enough oxygen and blood supply to maintain your blood pressure. They will also reduce secondary damage that is caused by inflammation, bleeding, or lack of oxygen.
Medications that will help limit secondary damage to the brain include:
Coma-Inducing Drugs. Depending on your condition, a doctor will use this drug to put you in a temporary coma. A comatose brain requires less oxygen to properly function. This will also benefit the blood vessels that are not capable of supplying blood cells with oxygen and nutrients.
Anti-Seizure Drugs. Those who suffer from moderate or severe brain injuries have a higher chance of suffering a seizure after a week has gone by. Taking this drug will prevent brain damage that could trigger a seizure. It is advised to keep taking this drug only if you are having occasional seizures.
Diuretics.  This helps reduce pressure inside the brain.
Besides medication, you may need emergency surgery for serious damage done to your brain tissues. This includes:
Blood clots. Bleeding can occur inside or outside of the brain. This can trigger a blood clot that can put pressure on the brain. This may also damage the brain tissue.
Internal bleeding in the brain. This is caused by head injuries that trigger blood in the brain. You must get surgery to stop the bleeding.
Fixing skull fractures. This occurs after a powerful impact to the head that may result in a broken skull. Surgery will be required to repair the damage and to take out pieces of the skull that are located inside the brain.
Constructing a window in the skull. Surgery is needed for those who must relieve pressure inside their skull. Doctors will create a window inside the skull to provide more room for the swollen tissues.
Contact Us 
If you are suffering from a brain injury, West Coast Trial Lawyers has experienced brain injury attorneys that will help you file a claim against the individual at-fault. We have over 60 years of collective legal experience in handling personal injury cases and are confident that we will deliver a good outcome to your case.
To schedule a free consultation at our Glendale personal injury law firm, contact our 24/7 legal staff by calling (818) 839-8800 or emailing [email protected].


They know what they're doing, very well. Not only did I not make a single phone call from the day I hired them, but I also received calls from their case managers and paralegals who want to make sure my treatment was going well. They whole team took care of me. Thank you WCTL for taking full responsibility of my case and getting me an amazing settlement.


I can say with confidence that this team is the best in the business. . . . Dean took the time to really listen and hear me out. He assured me that he was going to move mountains because he believed in me, and he ended up doing just that. I've never met a more focused and passionate attorney in my life. If you're looking for a firm that treats its clients with the utmost respect and care, calling WCTL is a no-brainer. I wouldn't think twice about working with them again in the future.