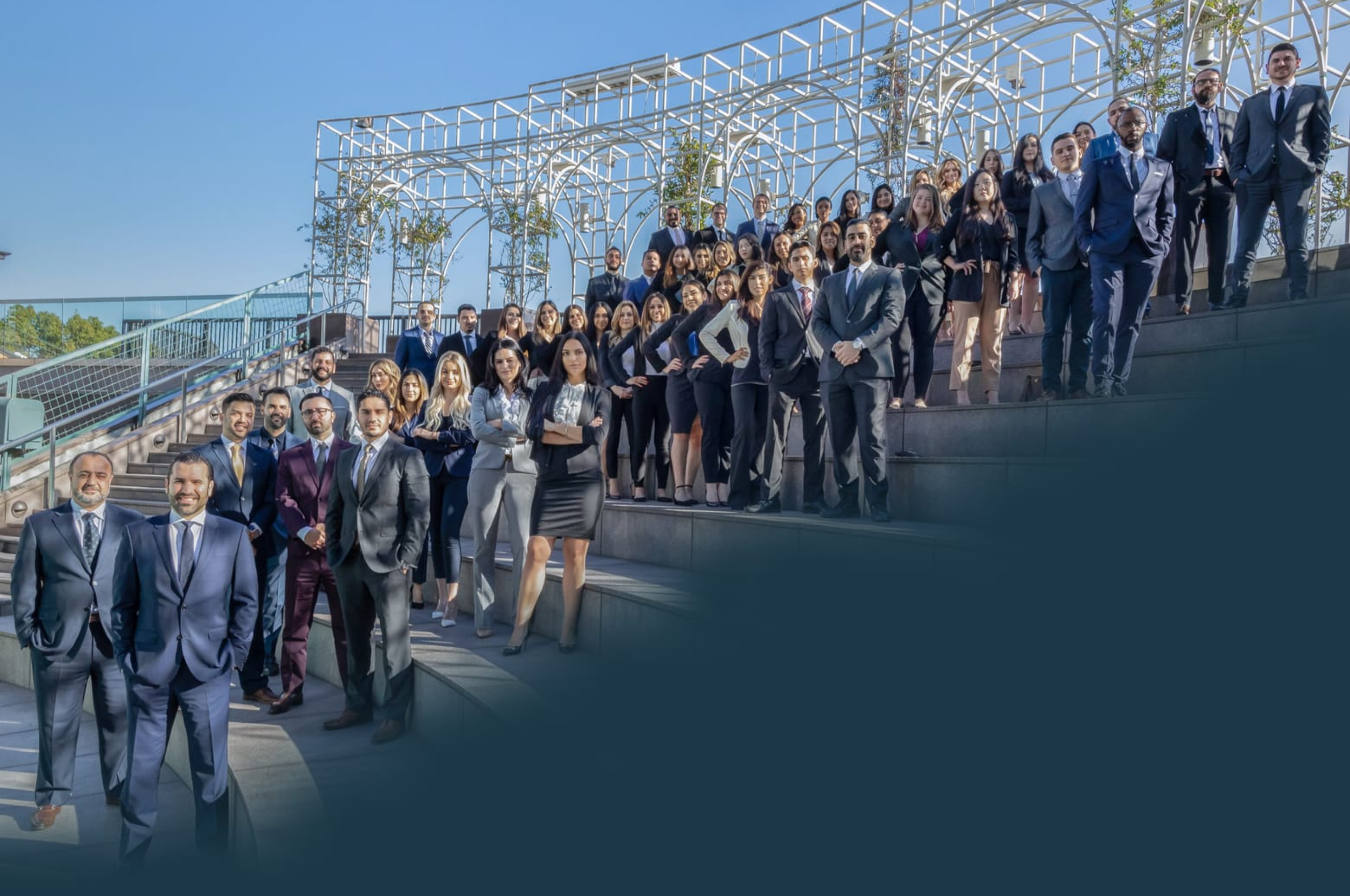 Glendale Bicycle Accident Attorney
Bike on Bike Accidents: What You Should Do After and What Insurance Coverage Is Available to Compensate for Damages
Reports of bicycle accidents have occurred throughout the city of
Glendale.
Many of these incidents have involved a bicyclist and a driver. Usually, bicyclists are left in critical condition, while a driver only suffers from property damage. Another type of bicycle accident may involve an inexperienced bicyclist who is unaware of how to ride a bicycle. These types of riders are often seen injuring themselves since they are not experienced enough to know how to properly use a bicycle. If you were involved in a bicycle accident and would like to pursue legal actions against the party at-fault, West Coast Trial Lawyers has experienced
Glendale personal injury attorneys
who are readily available to assist you with your case. Our team has over 60 years of collective legal experience in handling personal injury cases. We have won over 5,000 cases and recovered more than $1 billion in settlements and judgements for our clients. Due to our success, we have been recognized as one of the top personal injury law firms in Glendale. If you would like to schedule a free consultation at our
Glendale personal injury law firm,
contact our 24/7 legal team today by calling
(818) 839-8800
or emailing
[email protected]
.
Bike on Bike Accidents
With our planet facing pollution issues, many people have taken the route of going green and using bikes for traveling purposes. This change has increased the number of bicyclists throughout the streets of Glendale. This cultural transition may take some time to get accustomed to, especially when people have to learn which road rules apply to bicycles. Unfortunately, there are bicyclists that choose to go against these safety rules. This will make it more likely for a bike on bike accident to occur. If you are involved in an accident with another bicyclist, here are some tips on what you should do:
Go to the safest nearby place. If you are physically capable of doing so, move yourself and others to a safe location. Remaining in the middle of the road will only worsen the situation and make it difficult for drivers to pass by without harming you. If you notice any injuries or damages, contact the police right away.
Call 911. Police officers will arrive at the scene of the accident and create an official police report. Paramedics may also be present to provide immediate medical attention to those who need it.
Gather information. Make sure that you exchange information with the other party involved in the bicycle accident. This includes name(s), phone number(s), and insurance information. You should also speak to any witnesses and ask for consent to acquire their contact information. Witness testimonies can greatly strengthen your case. Lastly, you should ask for the police officer's badge number and request a copy of the official police report.
Take pictures or videos of the incident. It is ideal to have visual proof of the accident. This includes taking a picture of your injuries, damages, and the location of where the accident took place.
Seek medical attention. It is important to get evaluated by a medical expert. Regardless of whether you suffered a minor, moderate, or severe injury, you need to get checked out. The doctor will examine your wound and determine a diagnosis. A treatment plan will be made shortly after to help with your recovery process. Your doctor visits will also be saved on file. These records can be used as a piece of evidence in your claim.
Bike Insurance in Glendale
In Glendale, it is not required for a bicyclist to be insured. Generally, homeowners insurance covers bike on bike accidents. However, auto insurance does not. If you happen to get into an accident with a car, the insurance company will file the dispute as an "under or uninsured" vehicle accident. To give you more of an idea on how you can utilize insurance policies for your bicycle, please read the list down below:
Home insurance. This will only apply to bike on bike accidents if the contract mentions "personal activity coverage." If it has "location only," then your bicycle accident coverage will not be fully covered.
Bike insurance. This type of insurance does exist. However, it is not regulated throughout the industry. Insurance companies will charge you different prices depending on how often you use your bike and the condition it is in.
Bicycle Hand Signals
To keep yourself on the safe side, it is important for you to use hand signals to give vehicles behind you a head's up that you are planning on stopping or moving to another lane. This is a very effective and simple technique that can be understood quite easily.
Stop or slow down. To show that you are about to stop or slow down, you must put your left arm in a downward position with your palm open.
Left turn. To signal a left turn, you need to lift your left arm and have it straightened out to your left.
Right turn. The first way to signal a right turn is to horizontally hold your right arm out.
Alternate right turn. The second way to signal a right turn is to lift your left arm out and create a right angle.
Contact Us
If you were involved in a bicycle accident and want to file a lawsuit against the individual at-fault,
West Coast Trial Lawyers
has Glendale bicycle accident attorneys who are readily available to assist you with your case. To schedule a free, no-obligation consultation at our Glendale personal injury law firm, contact our 24/7 legal team by calling
(818) 839-8800
or emailing
[email protected]
.


They know what they're doing, very well. Not only did I not make a single phone call from the day I hired them, but I also received calls from their case managers and paralegals who want to make sure my treatment was going well. They whole team took care of me. Thank you WCTL for taking full responsibility of my case and getting me an amazing settlement.


I can say with confidence that this team is the best in the business. . . . Dean took the time to really listen and hear me out. He assured me that he was going to move mountains because he believed in me, and he ended up doing just that. I've never met a more focused and passionate attorney in my life. If you're looking for a firm that treats its clients with the utmost respect and care, calling WCTL is a no-brainer. I wouldn't think twice about working with them again in the future.