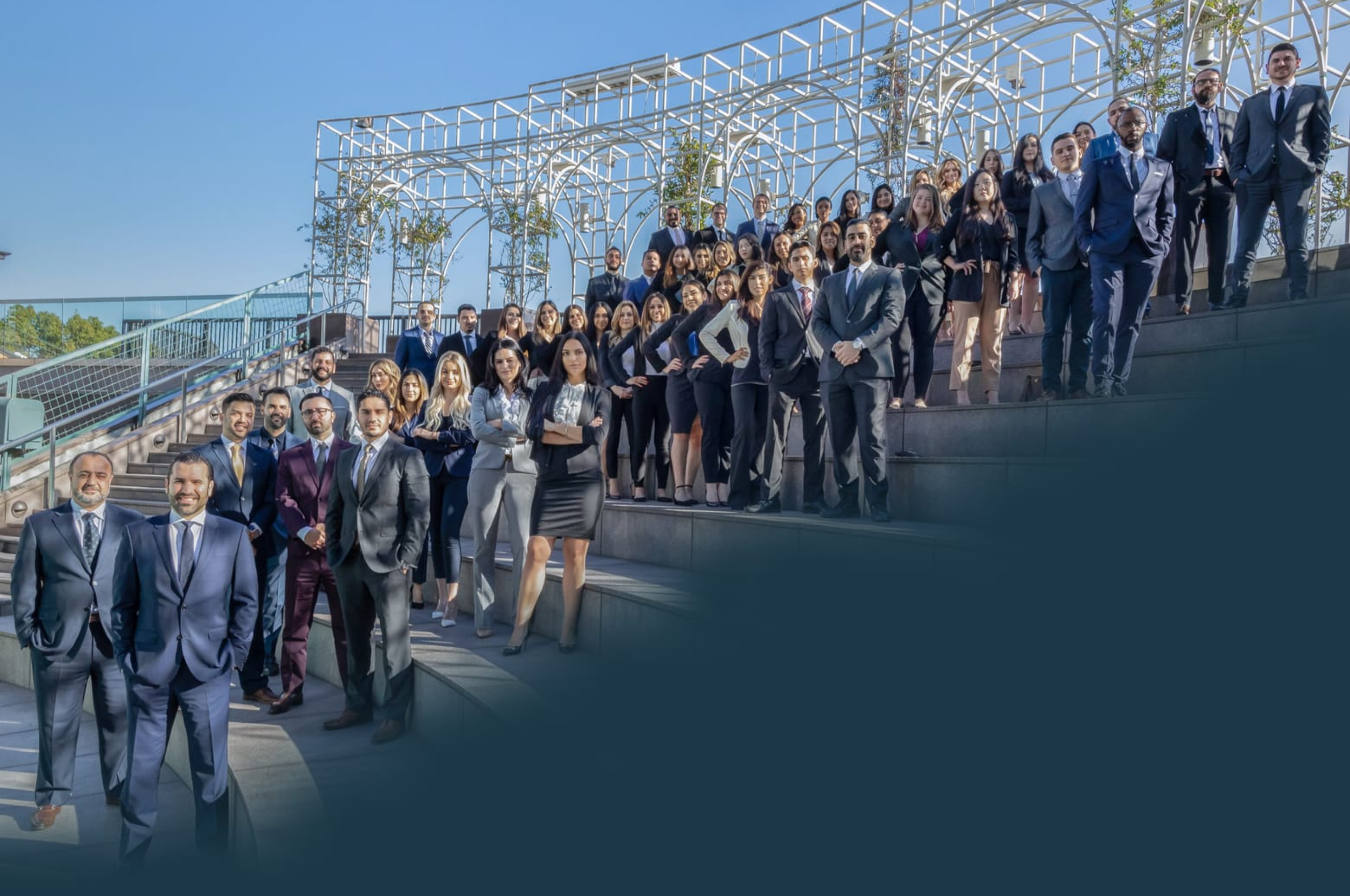 Fresno Motorcycle Accident Attorney
Our Expert Fresno Motorcycle Accident Attorneys Will Discuss Helmet Laws, Types of Motorcycle Accidents, and Common Injuries Victims Have Sustained After the Incident
Fresno
has been recognized as one of the
most dangerous cities
in California for drivers. As many negligent drivers continue to occupy the roads, other motorists, such as motorcyclists, may be at risk of getting involved in an accident. Motorcyclists have more vulnerability compared to those who drive standard vehicles. With little to no protection available, motorcyclists are usually the ones who end up sustaining severe injuries that may require immediate medical care and attention. 
Motorcyclists themselves have also contributed to the cause of an accident. In Fresno, the two most common factors of a motorcycle accident have been speeding and losing control of the motorcycle. Regardless of how experienced a motorcyclist may be, it is still very likely to have mishaps that can result in serious injuries or death.
Victims of a motorcycle accident are encouraged to file a lawsuit against the party at-fault for damages. At West Coast Trial Lawyers, our
Fresno motorcycle accident attorneys
have over 60 years of collective legal experience in handling personal injury cases. We have won more than 5,000 cases and recovered over $1 billion in settlements for our clients. Due to our achievements, we have been acknowledged as one of the top personal injury law firms in Fresno.
Please do not hesitate to contact our 24/7 legal team today by calling 
(559) 272-9881
or emailing
[email protected]
to schedule a free, no-obligation consultation at our
Fresno personal injury law firm.
Motorcycle Helmet Laws in California
In California, motorcyclists are required to have on a helmet that is in accordance with
California Vehicle Code 21212
. Helmets must go through certain requirements before they are allowed to be legally sold to consumers. Listed below are a few conditions that have been established under California law:
Consumer Product Safety Commission (CPSC).

With regards to the Consumer Product Safety Act, the CPSC requires helmets to not have any blinders as it can block the rider's view. It also indicates that the helmet should be attached securely on the head.

American Society for Testing Materials.

This association tests products for impact, strength, and stability.

Snell Memorial Foundation.

This foundation was established in 1976 and is known for placing strict requirements for helmet use. Their official website offers a variety of documents for people to learn more detailed information about helmets.
Selling helmets that are not up to industry standard is
illegal
in the state of California. Wearing an unapproved helmet is not only unsafe, but it may expose you to legal liability.
Common Types of Motorcycle Accidents in Fresno
There have been several factors that have contributed to the cause of a motorcycle accident in Fresno. This includes the following:
Speeding

is the leading cause of all motorcycle accidents. Motorcyclists favor the idea of driving at high speeds for a multitude of reasons, such as to get an adrenaline rush or to navigate their way out of slow-moving traffic. Speeding is never encouraged for any motorist regardless of what the reason may be. Experienced and inexperienced motorcyclists will be at risk of getting into an accident as it can be difficult to control a motorcycle, especially if it is going at a dangerously fast speed.

Speeding accidents can be associated with

abrupt stops

. If a motorcyclist is riding at high speeds, they will not have enough time to react to a vehicle that makes a sudden stop ahead of them. Abrupt stops may also trigger a motorcyclist to swerve, which could cause them to crash into another object, such as a vehicle or tree. 

Loss of control

is another common factor that has resulted in motorcycle accidents in Fresno. This type of accident usually occurs when a motorcyclist is

speeding

, riding in

poor weather conditions

, crashing into road hazards, or riding while under the influence. 

Motorists being

under the influence of alcohol

has often contributed to motorcycle accidents in Fresno. Most of these types of accidents have involved

drunk drivers

crashing into motorcyclists. Effects of alcohol, such as blurry vision and lack of awareness, may greatly impact the way a driver or motorcyclist operates their vehicle. Either party may have a difficult time attempting to ride cautiously on the road as the alcohol continues to impact their driving or riding skills. 
Common Types of Motorcycle Accident Injuries
Traumatic brain injury (TBI).

A TBI typically occurs when a person endures a violent blow to the head. An object, such as a bullet or knife, that pierces through brain tissue may also cause a TBI. Those who suffer from a TBI will likely develop symptoms that may impact their physical and cognitive abilities. Doctor visits, therapy sessions, procedures, and medication are often recommended to help improve the condition of the brain. 

Broken bones.

A motorcyclist is likely to slam aggressively onto the ground after a high-impact motorcycle accident. Areas of the body that may get fractured after a motorcycle accident include the arms, legs, or ribs. Spinal cord injuries may also occur. If the impact was not as severe, the motorcyclist may be left with cuts, scratches, or bruises. 

Road rash.

This type of injury typically occurs when a motorcyclist's skin is dragged on the road after being ejected out of their vehicle. Road burns do not generally cause fatal injuries, however, infections may emerge if the wounded area is not treated properly. Road burns are generally treated with antibiotic ointment, such as Neosporin. 

Internal bleeding.

Any forceful impact to the body can trigger internal bleeding. It is encouraged for motorcyclists to get their body examined after an accident to check if any internal bleeding is occurring in their system. A doctor will administer imaging tests, such as a CT scan or ultrasound, to determine a diagnosis, if needed.

Spinal cord injury.

If a motorcyclist lands on their back after a motorcycle accident, they could likely damage their spinal cord. Symptoms may vary depending on which vertebral segment is affected by the impact. A spinal cord injury victim will have to attend doctor appointments and therapy sessions to make improvements on their injury. 
West Coast Trial Lawyers Is Here to Help
If you have sustained injuries in a motorcycle accident as a result of someone's negligence or deliberate acts of malice, you have the right to hold the guilty party responsible for your losses. A Fresno motorcycle accident attorney at
West Coast Trial Lawyers
will help you recover compensation for your losses.
To schedule a free consultation at our Fresno personal injury law firm, please contact our 24/7 legal team by calling
(559) 272-9881
or emailing
[email protected]
.


They know what they're doing, very well. Not only did I not make a single phone call from the day I hired them, but I also received calls from their case managers and paralegals who want to make sure my treatment was going well. They whole team took care of me. Thank you WCTL for taking full responsibility of my case and getting me an amazing settlement.


I can say with confidence that this team is the best in the business. . . . Dean took the time to really listen and hear me out. He assured me that he was going to move mountains because he believed in me, and he ended up doing just that. I've never met a more focused and passionate attorney in my life. If you're looking for a firm that treats its clients with the utmost respect and care, calling WCTL is a no-brainer. I wouldn't think twice about working with them again in the future.