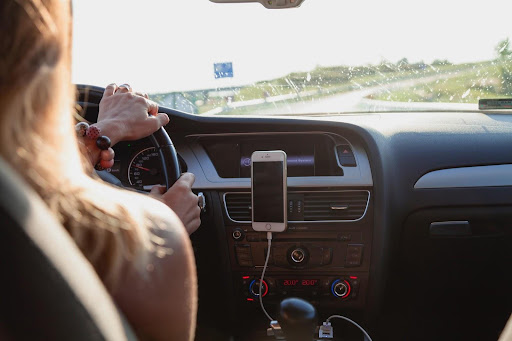 TaskRabbit Worker Requirements and Insurance Coverage
What Requirements Are Expected From TaskRabbit Workers? Does TaskRabbit Offer Insurance Coverage for Accidents?
After ridesharing, home sharing, and car sharing, the most popular gig in the sharing economy is on-demand labor. 
TaskRabbit is a marketplace that can be accessed through the computer and on a mobile phone. It matches freelance labor with local demand, thus permitting shoppers to find immediate assistance with certain tasks, such as yard cleanup and handyman work. Essentially, it connects users, called taskers, to paying gigs. In September 2017, the IKEA Group acquired TaskRabbit.
Taskers choose this platform for the ability to find the jobs they like to do at rates that they set and the schedule that works for them. Taskers are being paid at an hourly rate, minus a service fee, plus tips. The highest paying gigs, as of now, are handyman work, moving, and cleaning.
To work for TaskRabbit, you simply need to meet the following requirements:
Be 18 or older
Have a checking account, smartphone, and credit card
Pass background and ID checks
If approved, pay a nonrefundable $25 registration fee
Attend an orientation session
Most requirements are established for safety reasons. All rideshare and food delivery companies aim to hire drivers who have a clean record. In this case, a food delivery driver should not have any points added to their driving record or have a criminal record. Background checks will be administered to determine whether the driver qualifies to work under the company. However, there have been reports of rideshare and food delivery companies unknowingly hiring negligent drivers. These drivers have often been found speeding or disobeying traffic signals to fulfill a food delivery order. 
If you find yourself in a food delivery accident with a reckless food delivery driver, you may be entitled to seek compensation for your losses. At West Coast Trial Lawyers, our expert food delivery accident attorneys are readily available to offer legal assistance to victims of personal injury. We will help strengthen your claim and negotiate with insurance companies to ensure you are given a fair settlement offer. 
To schedule a free consultation, please contact our 24/7 legal team by calling 213-927-3700 or filling out our quick contact form. 
Insurance Policy
As more freelance jobs are created, it is important for gig workers to be aware of what kind of insurance they need.
Per their website, TaskRabbit does not provide insurance against any losses the user experiences, meaning anyone who uses their platform. Instead, they reference what they call the TaskRabbit Happiness Pledge, which states: "Depending on the circumstances of the incident, the Happiness Pledge may be available to assist with property damage, theft, or bodily injury incurred during the performance of a task." On said pledge, they state that they're not responsible for a user's actions.
If the users are unable to come up with a resolution between themselves, TaskRabbit may provide the following:
A maximum of $10,000 per occurrence for property damage that was caused by a negligent tasker while they were completing a duty through the platform.
A maximum of $10,000 per occurrence for bodily injury inflicted onto the user, who was not at-fault for the accident, while completing a duty through the platform.
A maximum of $10,000 per occurrence for theft of a user's property that was committed by a tasker while completing a duty through the platform.
Either of these will be given depending on the case. 
The TaskRabbit Happiness Pledge will not compensate for any property damage, bodily injury, theft, or other damages that are related to a slew of losses, which include, but are not limited to:
Using any vehicle, bicycle, aircraft, or watercraft by a user.
A client or third party committing negligent acts.
A client not supervising the task.
Any product defects or pre-existing damages done to an item or property.
Tasker losses emerging from negligence of either a tasker or third party.
It's important to highlight TaskRabbit Happiness Pledge is not considered as insurance.There is no user or third party that is an insured or third party beneficiary.
As they state on their website: "If [a tasker carries] insurance that would cover [them] in the event of a claim, including but not limited to renter's insurance, homeowner's insurance, medical insurance, or an umbrella policy, [the tasker] must seek compensation for losses from [their] personal insurance, prior to seeking compensation by way of the Happiness Pledge. The Happiness Pledge will only compensate for losses to the extent not otherwise covered by [their] personal insurance."
Liability
Every gig employee should be covered with business liability insurance in case they were to get into an accident while on the job. For those partaking in the sharing economy, you can be exposed to unknown risks. In the gig economy, where workers are considered independent contractors and not employees, the responsibility of knowing about insurance and liability often falls on the individual looking for some extra cash doing these jobs.
All gig workers are considered independent contractors under these companies — including TaskRabbit. Therefore, anytime you are working a gig job, you are practically running your own business. This is why it is important to have commercial liability insurance. Without this insurance, any legal fees and damages would have to be compensated out of your own personal finances.
Let's consider some examples: If a tasker, who is not an identified as an employee and has no protection under TaskRabbit, injures themself on your property while on the job, it can be covered -- only if you have homeowners or renters insurance. If not, then you will be held liable for damages.
Moreover, if you work as a tasker and injure someone while on the job, that would probably not be covered. A personal insurance policy does not offer bodily injury coverage while you are performing work-related duties. If a tasker is injured because of the client, then the client's renters insurance policy would compensate for the tasker's medical expenses.
Homeowners and renters insurance doesn't usually cover damage taken during a move. You would need a moving insurance policy for coverage over the duration of the move. You can then make any needed claims through them.
West Coast Trial Lawyers Is Here to Help
If you have sustained injuries as a result of a food delivery accident, our food delivery accident attorneys at West Coast Trial Lawyers can help you recover compensation for your losses, which includes medical bills, property damage, lost wages, and pain and suffering. 
Contact us today by calling 213-927-3700 or filling out our contact form to schedule a free consultation with our experienced, caring, and compassionate legal team.


They know what they're doing, very well. Not only did I not make a single phone call from the day I hired them, but I also received calls from their case managers and paralegals who want to make sure my treatment was going well. They whole team took care of me. Thank you WCTL for taking full responsibility of my case and getting me an amazing settlement.


I can say with confidence that this team is the best in the business. . . . Dean took the time to really listen and hear me out. He assured me that he was going to move mountains because he believed in me, and he ended up doing just that. I've never met a more focused and passionate attorney in my life. If you're looking for a firm that treats its clients with the utmost respect and care, calling WCTL is a no-brainer. I wouldn't think twice about working with them again in the future.