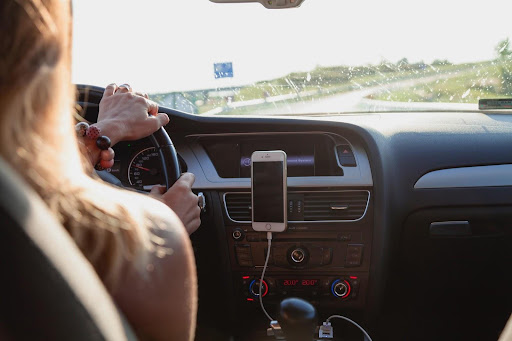 Food Delivery Accident and Injury Statistics
How Have Food Delivery Companies Performed Throughout the Years?
Consumers are increasingly ordering their food from their favorite restaurants to be delivered rather than dining in said establishment. This convenience has become highly important to customers, with 10 percent of respondents in a  2016 survey conducted by the Statista Research Department saying they ordered food delivery at least one a week.
From 2014 to 2016, digital ordering and delivery grew 300 percent quicker compared to dine-in traffic. It is predicted for online food delivery to grow into a massive $200 billion industry by 2025. In 2018, 36 percent of online users under 35 years old, in the United States, often ordered restaurant delivery. 
Numbers continue to increase as customers turn to food delivery in the midst of a pandemic. According to recent data collected by the American Journal of Transportation, the online food delivery market is expected to reach over 1.6 billion users and $151.5 billion in revenue.
COVID-19 contributed to a large jump in the number of users who are purchasing food through food delivery services. In 2019, there were a total of 1.17 billion food delivery app users. In 2020, it increased to 1.46 billion users. It is predicted that within the next three years there will be 2 billion people using food delivery apps. 
If you have any questions in regards to a food delivery accident or would like to schedule a free consultation to speak to one of our expert Los Angeles food delivery accident attorneys at West Coast Trial Lawyers, you may reach us by calling 213-927-3700 or filling out our quick contact form.
Statistics on Popular Food Delivery Companies
Grubhub 
$7.1 billion company.
Serves 31.4 million active users.
Features over 300,000 restaurant partners in more than 4,000 cities in the United States.
Receives an average of 745,000 daily orders.
The company's revenue was $1.8 billion in 2020.
$8.7 billion in food sales.
622,700 orders per day.
Over 65,000 people deliver food for Grubhub.
The company holds the most market share in New York, Chicago, Boston, Philadelphia, and Jacksonville.
New York accounts for 37 percent of the company's sales.
Postmates 
$2.6 billion company.
10 million monthly active users.
Users order 5 million items a month.
More than 600,000 merchants.
In 2019, Postmates generated $500 million in revenue.
Operates in 4,200 cities.
23 percent of customers are subscribed to its premium services.
Uber Eats
$20 billion company.
66 million users.
Available in 6,000 cities.
Features over 600,000 restaurants.
UberEats revenue in 2020 was $4.8 billion.
The average annual spend per customer is $220.37.
DoorDash
$16 billion company.
18 million users.
Features 390,000 restaurants.
Controls 45 percent of the United States food delivery market.
241 percent increase in revenue of $850 million in 2020 to $2.9 billion in 2021.
There are 5 million users who are subscribed to DashPass.
The company has fulfilled more than 900 million orders since it was established.
There are over one million riders who deliver food for DoorDash.
Just like the ridesharing business, food delivery companies have attracted millions of drivers across the country to work for them to deliver food. There are many reasons as to why the occupation of being a food delivery driver has sparked a lot of interest. Food delivery drivers are given the opportunity to create their own work schedules. This gives them more motivation to get the job done. Having flexible hours can also help reduce stress since the driver is not obligated to work a consecutive amount of hours. 
According to data collected by Second Measure, meal delivery services saw year-over-year growth of 20 percent collectively through the end of June 2021. Postmates is the most popular food delivery service in Los Angeles, followed by DoorDash and Grubhub.
The rapid rise of food delivery companies has become a blessing when it comes to convenience. But as the number of food delivery vehicles in Los Angeles increases, so does the likelihood of accidents and other health issues.
The rise in demand for these services goes hand-in-hand with the rise in drivers for food delivery companies, such as Postmates, DoorDash, Grubhub, or Uber Eats, and with it, the risk for car accidents. Food delivery drivers are more prone to drive carelessly than other drivers because of their incentive to maximize profits. Because food delivery drivers are usually paid by the delivery and not by the hour, they are more likely to:
Speed
Neglect right-of-way laws
Make reckless lane changes
Make deliveries while tired
Drive while distracted 
Food delivery accident claims can become very complicated, especially because they classify their drivers as independent contractors and not employees, making them not liable for negligent behaviors. 
West Coast Trial Lawyers Is Here to Help
If you have sustained injuries as a result of a food delivery accident, our food delivery accident attorneys at West Coast Trial Lawyers can help you recover compensation for your losses, which includes medical bills, property damage, lost wages, and pain and suffering. 
Contact us today by calling 213-927-3700 or filling out our contact form to schedule a free consultation with our experienced, caring, and compassionate legal team.


They know what they're doing, very well. Not only did I not make a single phone call from the day I hired them, but I also received calls from their case managers and paralegals who want to make sure my treatment was going well. They whole team took care of me. Thank you WCTL for taking full responsibility of my case and getting me an amazing settlement.


I can say with confidence that this team is the best in the business. . . . Dean took the time to really listen and hear me out. He assured me that he was going to move mountains because he believed in me, and he ended up doing just that. I've never met a more focused and passionate attorney in my life. If you're looking for a firm that treats its clients with the utmost respect and care, calling WCTL is a no-brainer. I wouldn't think twice about working with them again in the future.