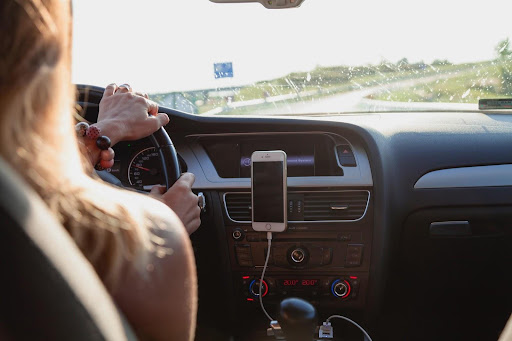 Food Delivery Accidents and Injuries in California
What Are the Most Common Causes of Food Delivery Accidents in California?
Food delivery vehicles are everywhere. And given how easy and convenient it is to have a freshly cooked meal delivered right to your doorstep, it makes sense. However, with so many more vehicles on the road, the possibility of an accident only increases. This is especially true considering how rushed food delivery drivers are. 
Below, we will discuss some of the most common reasons behind collisions involving food delivery drivers. If you or a loved one suffered injuries as a result of a food delivery accident, our food delivery accident attorneys at West Coast Trial Lawyers are always here to answer any questions you may have about claims and damages available to you.
To schedule a free consultation, please contact our 24/7 legal team by calling 213-927-3700 or filling out our quick contact form.
Common Causes of Food Delivery Accidents
Below is a comprehensive list of the many reasons why food delivery accidents may occur:
Distracted driving: This is especially dangerous and very common. There are various factors that can contribute to a food delivery driver getting distracted while on the road. For example, a food delivery driver may momentarily glance at their phone to look up the address of the home or business they are delivering food to. They may even need to take a call from the restaurant in question. Worse, he or she texts a friend or gets caught watching the aftermath of an accident. Maybe they were old fashioned and were distracted by an interesting looking person crossing the street. Whatever the cause of the distraction may be, a food delivery driver must use reasonable care. A single momentary lapse of concentration is enough to cause an accident. If he or she is found to have been negligent, they may be held liable for any losses caused.
Delivering in a hurry: According to some estimates, close to 60 percent of Americans use a food delivery service on a weekly basis. Given the volume of business these services deal with, it's no surprise that their drivers are in such a rush to make as many deliveries as possible. Drivers are under great pressure to deliver their orders quickly to avoid customer complaints. Their very livelihood depends on it. This pressure to perform can easily cause drivers to speed and drive recklessly. 
Lost driver: Food delivery services are constantly expanding the range of their services, which can sometimes place a driver in an unfamiliar location. A driver who is not familiar with a specific neighborhood may be more focused on not getting lost than on driving carefully. It's very easy to end up on the wrong street or drive in areas that are not meant for cars when you are lost.

Stopping suddenly:

This often happens because a food delivery driver passed their address or had to quickly look up an address. As a consequence, the driver following behind the food delivery driver may end up crashing into them. Fortunately, in this case, the food delivery driver will be held liable for any injuries or losses caused by stopping suddenly.

Suddenly turning left:

This is another common consequence of a driver who is either in a hurry or who is unsure about the address that they are delivering to. Making a sudden left turn is both lazy and dangerous, and can be remedied by going around the block or finding another place to turn safely. These sudden turns can cause serious injuries and will almost certainly subject a food delivery driver to liability.
Contact Us 
If you have sustained injuries as a result of a food delivery accident, our food delivery accident attorneys at West Coast Trial Lawyers can help you recover compensation for your losses, which includes medical bills, property damage, lost wages, and pain and suffering. 
Contact us today by calling 213-927-3700 or filling out our contact form to schedule a free consultation with our experienced, caring, and compassionate legal team.


They know what they're doing, very well. Not only did I not make a single phone call from the day I hired them, but I also received calls from their case managers and paralegals who want to make sure my treatment was going well. They whole team took care of me. Thank you WCTL for taking full responsibility of my case and getting me an amazing settlement.


I can say with confidence that this team is the best in the business. . . . Dean took the time to really listen and hear me out. He assured me that he was going to move mountains because he believed in me, and he ended up doing just that. I've never met a more focused and passionate attorney in my life. If you're looking for a firm that treats its clients with the utmost respect and care, calling WCTL is a no-brainer. I wouldn't think twice about working with them again in the future.