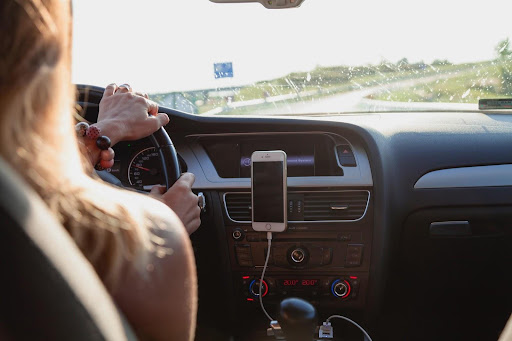 Food Delivery Service Accidents
Common Issues With Food Delivery Services That Can Cause Personal Injuries
Colossal corporations, such as Uber Technology Inc and Postmates, have ventured into the world of food delivery. Modern technology has made it easy for customers to order food and have it delivered with a few clicks of a button and virtually no human interaction. 
However, the seemingly safe realm of food delivery is actually a minefield full of unpredictable complications and surprising issues. Food delivery comes with a certain level of risk and exposes several parties to liabilities. Our qualified food delivery accident attorneys at West Coast Trial Lawyers understand food delivery laws in California and can help you in case of an accident. 
To schedule a free consultation, please contact our 24/7 legal team by calling 213-927-3700 or filling out our quick contact form.
Food Safety 
Food safety is the main priority of many restaurants as it is the focal point of the business. Food safety becomes especially important if the restaurant delivers, as this adds potential dangers and risks. For example, a challenge for most restaurants is keeping the correct cold and hot temperatures for the food during delivery.
Temperature can dramatically change the quality of the food and even cause it to go bad. This is particularly dangerous, because spoiled or rotten food can make someone sick and even lead to food poisoning. 
Proving negligence for improper food care can be difficult as the food must pass through several situations before it makes it to the customer. It is nearly impossible to know whether the food has been sitting out for too long at a restaurant or if it was too hot in the delivery car. With the introduction of third-party food delivery companies, such as Uber Eats and DoorDash, food liability only becomes more complicated.    
Food Tampering 
Food tampering mainly applies to the driver. As reported in the media, there are many famous cases where a delivery driver has helped himself to someone's food. Whether they're sneaking a few french fries or devouring an entire meal, these actions are not only morally wrong, but can expose the customer to dangers, such as cross-contamination.
In fact, companies, like UberEats, are now encouraging restaurants to place their food in tamper-resistant packaging in order to prevent the temptation of stealing a french fry. 
California law prohibits an individual from knowingly adding poison or harmful substance to any food or drink. This includes spitting in someone's food, which is punishable for 2 to 5 years of jail time. 
Driving Issues
Company policies, such as food becoming free after a certain time period, encourage drivers to deliver the food as soon as possible. Unfortunately, for some people, this could mean speeding and other unsafe driving practices. Since a food delivery driver is still classified as an independent contractor in California, the company will not be held accountable for the food delivery driver's negligence. 
You will need to seek legal representation in order to successfully construct a strong claim that will allow you to recover the compensation you deserve for your losses.
West Coast Trial Lawyers Is Here to Help
If you have sustained injuries as a result of a food delivery accident, our food delivery accident attorneys at West Coast Trial Lawyers can help you recover compensation for your losses, which includes medical bills, property damage, lost wages, and pain and suffering. 
Contact us today by calling 213-927-3700 or filling out our contact form to schedule a free consultation with our experienced, caring, and compassionate legal team.


They know what they're doing, very well. Not only did I not make a single phone call from the day I hired them, but I also received calls from their case managers and paralegals who want to make sure my treatment was going well. They whole team took care of me. Thank you WCTL for taking full responsibility of my case and getting me an amazing settlement.


I can say with confidence that this team is the best in the business. . . . Dean took the time to really listen and hear me out. He assured me that he was going to move mountains because he believed in me, and he ended up doing just that. I've never met a more focused and passionate attorney in my life. If you're looking for a firm that treats its clients with the utmost respect and care, calling WCTL is a no-brainer. I wouldn't think twice about working with them again in the future.