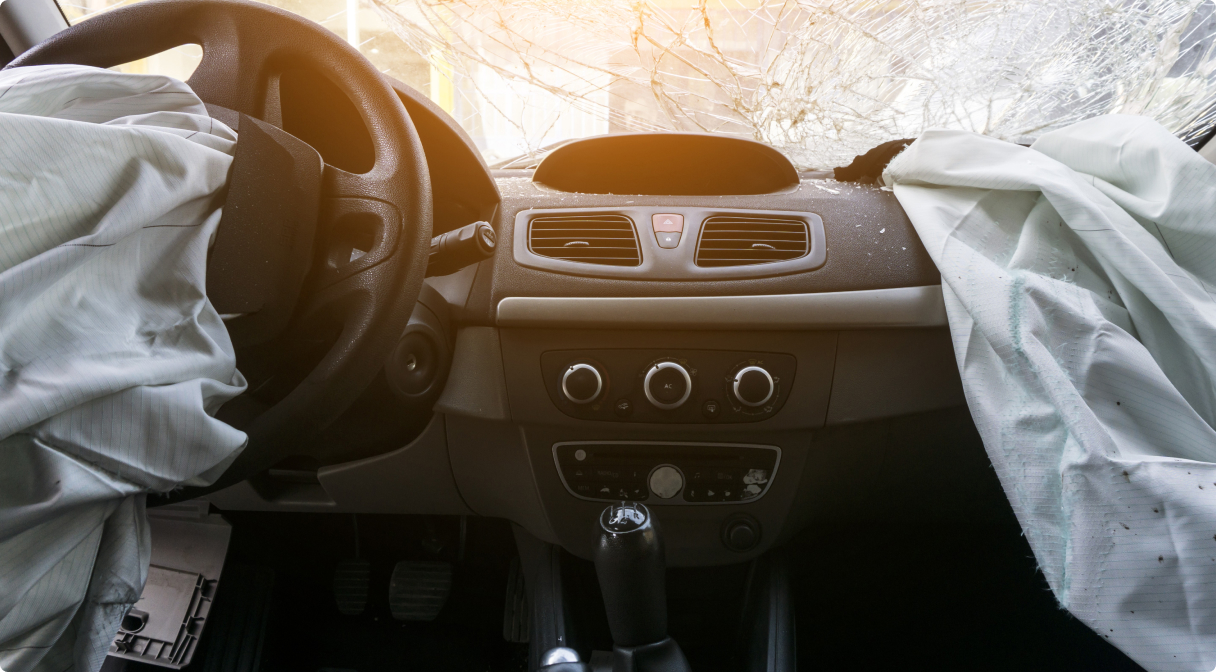 Amazon Truck Accidents in California
Steps You Should Consider Taking to Obtain Fair Compensation for Damages Caused by an Amazon Truck Driver
Amazon is arguably the most used delivery service in the United States. The company has garnered mass popularity over the years for its selection of products and fast shipping. It is estimated that Amazon deals with over 1.6 million orders a day. With such an overwhelming amount of orders that are needed to be shipped and delivered, the company has partnered with local Delivery Service Partners (DSPs) to help deliver over thousands of packages to customers on a daily basis.
As Amazon truck drivers take on California's busy roads every single day, they are met with a high risk of getting involved in an accident. According to 2020 data collected by the Occupational Safety and Health Administration, Strategic Organizing Center, Amazon's contract delivery drivers have been injured far more times than its warehouse workers. It is said that the injuries have stemmed from Amazon's expectation of having its delivery drivers complete tasks at a very high pace or else they will face repercussions for falling behind. 
To ensure that all of their delivery drivers are being productive, Amazon installed cameras into its vehicles for monitoring purposes. Not only does Amazon assess a driver's productivity, but they also check to see if the driver is exhibiting any acts of unsafe actions. Drivers who were unable to deliver all of the packages they were assigned to on time are often pulled from their schedules.
Due to these strict regulations, Amazon truck drivers are often placed under the pressure to perform well. They will be put in situations where they will feel the need to commit unlawful actions, such as speeding or ignoring traffic signs or signals, to avoid being pushed back from delivering orders on time. Unfortunately, this has become a common problem that has resulted in accidents. Amazon has been faced with many lawsuits as it continues to influence its delivery drivers to rush in order to fulfill deliveries on time. 
Below, we will further discuss liability in an Amazon truck accident and what essential steps are needed to make sure you are awarded a fair settlement offer for damages caused by the incident. If you were involved in an Amazon truck accident, our expert Amazon truck accident attorneys at West Coast Trial Lawyers will make sure you get the justice and compensation you deserve for your losses. With our track record of recovering more than $1 billion in settlements for our clients, we are confident that we will deliver a good outcome to your case.
To schedule a free consultation at our Los Angeles personal injury law firm, please contact our 24/7 legal team by calling  213-927-3700  or filling out our quick contact form.
Can I Sue Amazon for an Accident?
It can be difficult to file a personal injury claim against Amazon for an accident that was caused by one of its delivery drivers. Amazon flex workers are gig workers who are classified as independent contractors, meaning that Amazon will not be held liable for any damages caused by one of their delivery drivers. Furthermore, its DSP drivers are considered as employees, but only to the local logistics companies they are working for. 
If you are interested in pursuing legal actions against Amazon for damages, it is encouraged that you contact an Amazon accident attorney to assess your case. They will determine what party should be held accountable for your losses, strengthen your claim to deliver a convincing argument, and negotiate with insurance companies to ensure you are given a fair settlement offer.
Statute of Limitations for an Amazon Accident in California
Since an Amazon accident falls under personal injury, you are given up to two years from the initial date of the incident to file a personal injury claim. If you exceed the deadline, you will no longer be qualified to pursue legal actions against the other party for damages. However, California does have a few exceptions for an extension. The plaintiff must be a minor, out-of-state, incapacitated, legally insane, or incarcerated.
Available Damages
If you were injured by an Amazon delivery driver, you may be entitled to receive recoverable compensation. This includes economic and non-economic damages.
Economic damages are intended to compensate a plaintiff for losses that a dollar amount can be readily attached to. It is calculated by determining the amount of out-of-pocket loss an aggrieved individual has or will expect to incur as a result of their injuries. A few examples of economic damages include medical bills, lost wages, and loss of earning capacity.
Non-economic damages are intended to cover losses that are thought of as subjective and will not necessarily cover out-of-pocket losses. This includes emotional distress, loss of enjoyment of life, and pain and suffering.
The third type of damages a California court may award are known as punitive damages. Punitive damages are intended as punishment and are only awarded when a defendant's behavior is especially harmful.
West Coast Trial Lawyers Is Here to Help
If you or a loved one were involved in a FedEx accident, you may be entitled to receive compensation to cover for damages. At West Coast Trial Lawyers, our Amazon truck accident attorneys are readily available to offer legal assistance to victims of personal injury.
Contact us today by calling 213-927-3700 or filling out our contact form to schedule a free consultation with our knowledgeable, caring, and compassionate legal team.


They know what they're doing, very well. Not only did I not make a single phone call from the day I hired them, but I also received calls from their case managers and paralegals who want to make sure my treatment was going well. They whole team took care of me. Thank you WCTL for taking full responsibility of my case and getting me an amazing settlement.


I can say with confidence that this team is the best in the business. . . . Dean took the time to really listen and hear me out. He assured me that he was going to move mountains because he believed in me, and he ended up doing just that. I've never met a more focused and passionate attorney in my life. If you're looking for a firm that treats its clients with the utmost respect and care, calling WCTL is a no-brainer. I wouldn't think twice about working with them again in the future.