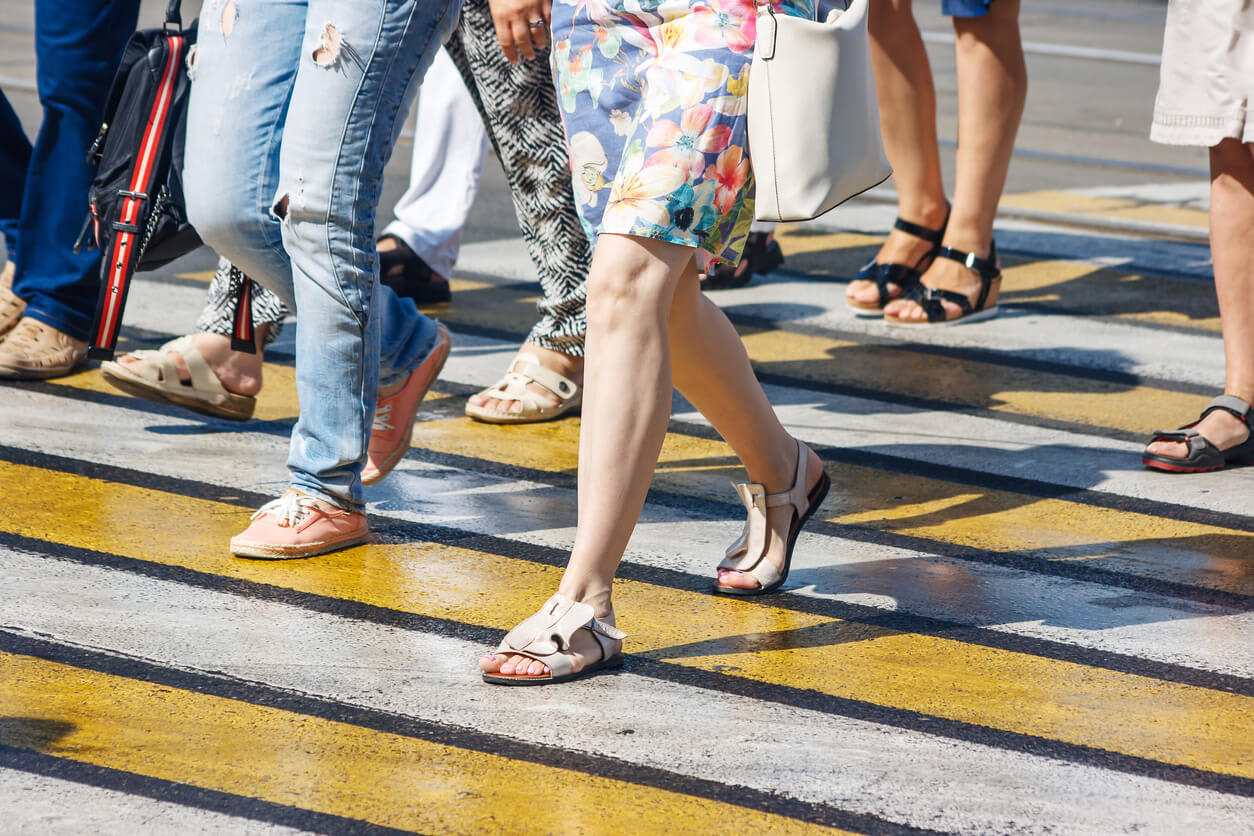 California Pedestrian Accidents Attorney
How a Pedestrian Accident Lawyer Can Help You Get the Compensation You Deserve
Every year, thousands of innocent pedestrians are injured or killed as a result of being struck by a motor vehicle. These types of accidents are typically caused by careless drivers who speed, run through traffic lights and stop signs, fail to check for pedestrians in crosswalks, or are texting or engaging in other dangerous and distracting activities.
Unfortunately, a pedestrian accident is likely to forever change your life and the lives of the people you care about most. Victims of pedestrian accidents tend to suffer serious and painful injuries that require substantial medical care and rehabilitation.
If you have been injured in a pedestrian accident, you may not know what to do or where to turn. You do not have to handle it alone. Our expert Los Angeles pedestrian accident attorneys at West Coast Trial Lawyers are readily available to offer legal assistance to victims of personal injury. We will strengthen your claim and negotiate with insurance companies to ensure you get the compensation you deserve.
To schedule a free consultation at our Los Angeles personal injury law firm, please contact our 24/7 legal team by calling (888) 888-9285 or filling out our quick contact form.
Personal Injury Attorneys Can Make a Stressful Process Easier
Many pedestrian accident victims are afraid to contact an attorney because they are unfamiliar with the legal system and are uncertain as to how an attorney can help. Victims also worry about how much it will cost to hire an attorney to handle their case. At West Coast Trial Lawyers, we understand what accident victims are going through. Our goal is to make the legal process as easy and stress-free as possible. When you work with our firm, we promise the following:
We will be responsive to your needs. At West Coast Trial Lawyers, meeting the needs of our clients is our first priority. We will always take the time to listen to your concerns and our legal team will carefully explain what is happening at every stage of your case. Our focus is to make certain that you have the advice and information you need to make the best choices for you and your loved ones.
We will fight to get you maximum compensation. Our firm is committed to doing everything possible to help you collect the financial compensation you need to recover from your accident and move forward with your life. We will carefully evaluate your case and aggressively pursue all damages that you may be legally entitled to.
We offer free, no-obligation consultations. We understand that selecting an attorney to handle your pedestrian accident case can be a difficult undertaking. Because we want to make sure that you are comfortable with your decision, our firm offers free, no-obligation consultations where you can speak with an attorney about your case and ask any questions that you may have about our firm and our services.
We never charge a fee unless we recover compensation for you. Our firm handles pedestrian accident cases on a contingency fee basis. This means that you will not be responsible for paying any legal fees until we win or settle your case.
Discuss Your Case With an Experienced Los Angeles Pedestrian Accident Lawyer
If you have sustained injuries as a result of a pedestrian accident, an expert Los Angeles pedestrian accident attorney at West Coast Trial Lawyers can help you get compensation for the losses you have suffered, which includes medical bills, lost wages, pain and suffering, and more.Contact us today by calling (888) 888-9285 or filling out our quick contact form
to schedule a free, no-obligation consultation with our knowledgeable, caring, and compassionate legal team.


They know what they're doing, very well. Not only did I not make a single phone call from the day I hired them, but I also received calls from their case managers and paralegals who want to make sure my treatment was going well. They whole team took care of me. Thank you WCTL for taking full responsibility of my case and getting me an amazing settlement.


I can say with confidence that this team is the best in the business. . . . Dean took the time to really listen and hear me out. He assured me that he was going to move mountains because he believed in me, and he ended up doing just that. I've never met a more focused and passionate attorney in my life. If you're looking for a firm that treats its clients with the utmost respect and care, calling WCTL is a no-brainer. I wouldn't think twice about working with them again in the future.