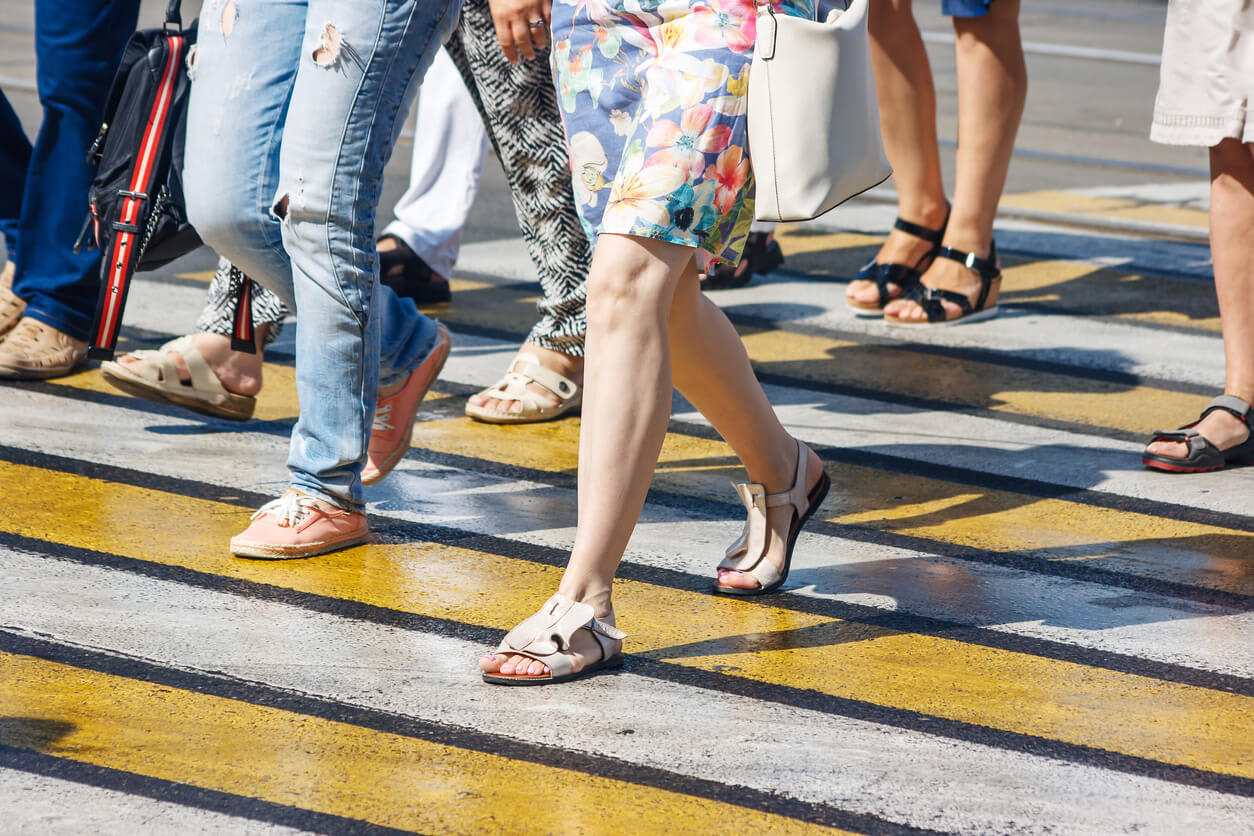 Broken Traffic Lights and Pedestrian Accident Liability
Who's At-Fault for Pedestrian Accidents Caused by Faulty Traffic Lights and Signals?
There is a misconception that traffic signals are infallible. The reality is that many aggrieved individuals have received damages after being hurt in car and pedestrian accidents that were caused by faulty traffic lights and signals. 
For the most part, a public entity will most likely be held liable for any losses caused by defective traffic signals or hazardous road conditions they are responsible for maintaining. Likewise, a pedestrian who is using a public road has a legal right to well-maintained roads. In essence, a city or state is expected to properly manage heavily traversed roads in safe conditions. 
If you or a loved one was injured in a pedestrian accident in Los Angeles, our experienced personal injury attorneys at West Coast Trial Lawyers are always here to help. We will recover all the compensation you are entitled to so that you can focus on your recovery and on the ones you care most about. 
To schedule a free consultation at our Los Angeles personal injury law firm, please contact our 24/7 legal team by calling 213-927-3700 or filling out our quick contact form.
Types of Defective Traffic Signals 
Conflicting Signals. There are some cities that will invoke immunity from liability if conflicting signals cause an injury. That will not necessarily be the case though. For example, if traffic signals were not positioned properly, immunity may not be applicable and a city or public entity may be liable for any losses caused by their negligence. 
Not Enough Time to Cross. Traffic signals may not be programmed properly and may not allow a pedestrian enough time to safely cross a street. Cross time must be enough for a pedestrian to cross, and the amount of time must be based on the distance necessary to cross from light post to light post. Therefore, a city can be held liable for any losses caused as a result of such programming errors.
Malfunctioning Signals. Malfunctioning signals are another example of city negligence. In the event of a malfunctioning traffic signal, a transportation department must provide adequate warnings for motorists to be aware of the malfunctioning traffic signals. Liability can be incurred for not providing enough warnings to pedestrians.
Poorly Visible Stop Signs. Anytime a public entity places a stop sign in an incorrect position or does not remove objects blocking the clear view of a stop sign, a city can be held liable. It's possible that a city may claim the injured pedestrian was hurt because of his or her own negligence. Such an argument would likely not be successful. In most cases, a city will be held liable for any injuries caused as a result of a poorly placed stop sign.
Liability for Defective Traffic Signals
An injured pedestrian needs to prove two things in order to hold a city liable for damages. The first is negligence. The injured pedestrian needs to prove that the city was negligent -- such as by placing a poorly placed stop sign -- and that the negligent act created a hazardous condition, which contributed to the accident. 
However, if negligence cannot be established, a pedestrian must prove that the city or public entity knew about or should have known about the hazardous condition, yet did not take enough reasonable action. Reasonable action means repairing the hazardous condition, but can also include providing adequate warnings for pedestrians. 
In summary, if a city or public entity was previously put on notice regarding a hazardous condition, they will almost certainly be held liable for any losses caused by their negligence or failure to warn pedestrians about a potential hazardous condition.  
West Coast Trial Lawyers Is Here to Help
If you have sustained injuries as a result of a pedestrian accident, an expert Los Angeles pedestrian accident attorney at West Coast Trial Lawyers can help you get compensation for the losses you have suffered, which includes medical bills, lost wages, pain and suffering, and more.
Contact us today by calling 213-927-3700 or filling out our quick contact form to schedule a free, no-obligation consultation with our knowledgeable, caring, and compassionate legal team.


They know what they're doing, very well. Not only did I not make a single phone call from the day I hired them, but I also received calls from their case managers and paralegals who want to make sure my treatment was going well. They whole team took care of me. Thank you WCTL for taking full responsibility of my case and getting me an amazing settlement.


I can say with confidence that this team is the best in the business. . . . Dean took the time to really listen and hear me out. He assured me that he was going to move mountains because he believed in me, and he ended up doing just that. I've never met a more focused and passionate attorney in my life. If you're looking for a firm that treats its clients with the utmost respect and care, calling WCTL is a no-brainer. I wouldn't think twice about working with them again in the future.