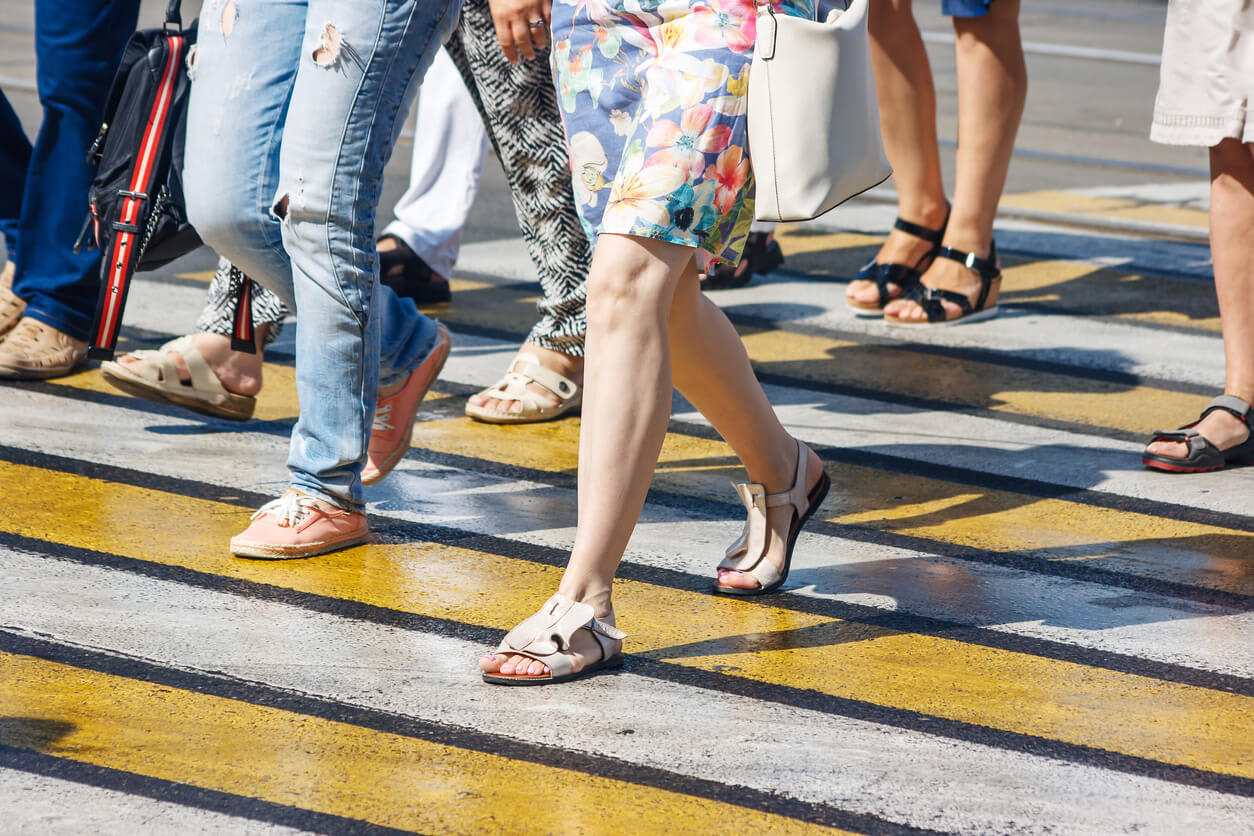 Steps to Take After a Pedestrian Accident in California
Here Are Some Tips a Pedestrian Should Consider Taking After Getting Involved in an Accident on California Roads

In 2019, the Governor's Highway Safety Association (GHSA) reported that there were 519 pedestrian deaths that took place in California between the months of January and June. With the alarming amount of pedestrian deaths in California, it is no wonder that it is one of the top five states accounting for almost half, 47 percent, of all pedestrian deaths. 
Fortunately, California offers many legal protections for pedestrians who are injured after a pedestrian accident. If you or a loved one were involved in a pedestrian collision, you may be entitled to compensation. Our experienced team of pedestrian accident attorneys at West Coast Trial Lawyers will recover all the compensation you are entitled to so that you can focus on your recovery and on the ones you care most about. 
To schedule a free consultation, please contact our 24/7 legal team by calling 213-927-3700 or filling out our quick contact form.
Steps to Take Immediately After a Pedestrian Accident
It's understandable to feel overwhelmed after a pedestrian accident. However, it is crucial that you take certain steps in order to protect your rights and recover maximum compensation.
With that said, your health should be your first concern if you have suffered injuries after a pedestrian accident. Always call 911 and request help if you are hurt. Even if you don't feel pain immediately after an accident, It's possible that you may be seriously injured. 
Further complicating matters is the reality that serious injuries don't always show adverse symptoms until several days or weeks after an accident took place. Whether you believe you are seriously injured, please seek medical treatment as soon as possible. 
The next thing you must do is gather the following information and make sure to include: 
The names and contact information for all parties involved in the pedestrian accident
The driver's name, driver's license, insurance information, and license plate number(s)
The contact information for any witnesses to the pedestrian accident
Photos/videos of the accident scene, the offending vehicle, and your injuries 
Most importantly: DO NOT admit fault or suggest who may be at-fault, even if you feel that you were responsible. DO NOT SPEAK about the accident at all, if you can help it. Discussing the accident -- and worse, apologizing for it -- will not help you and can, in fact, be used against you. 
Finally, do not attempt to negotiate directly with the insurance company. Insurance companies are not on your side and will certainly pressure you into settling for less money than you deserve. An experienced pedestrian accident attorney will deal with the insurance companies for you, and will always be there to answer any questions you may have about liability or damages owed to you.
West Coast Trial Lawyers Is Here to Help 
If you have sustained injuries as a result of a pedestrian accident, an expert pedestrian accident attorney at West Coast Trial Lawyers can help you get compensation for the losses you have suffered, which includes medical bills, lost wages, pain and suffering, and more.
Contact us today by calling 213-927-3700 or filling out our contact form to schedule a free, no-obligation consultation with our knowledgeable, caring, and compassionate legal team.


They know what they're doing, very well. Not only did I not make a single phone call from the day I hired them, but I also received calls from their case managers and paralegals who want to make sure my treatment was going well. They whole team took care of me. Thank you WCTL for taking full responsibility of my case and getting me an amazing settlement.


I can say with confidence that this team is the best in the business. . . . Dean took the time to really listen and hear me out. He assured me that he was going to move mountains because he believed in me, and he ended up doing just that. I've never met a more focused and passionate attorney in my life. If you're looking for a firm that treats its clients with the utmost respect and care, calling WCTL is a no-brainer. I wouldn't think twice about working with them again in the future.