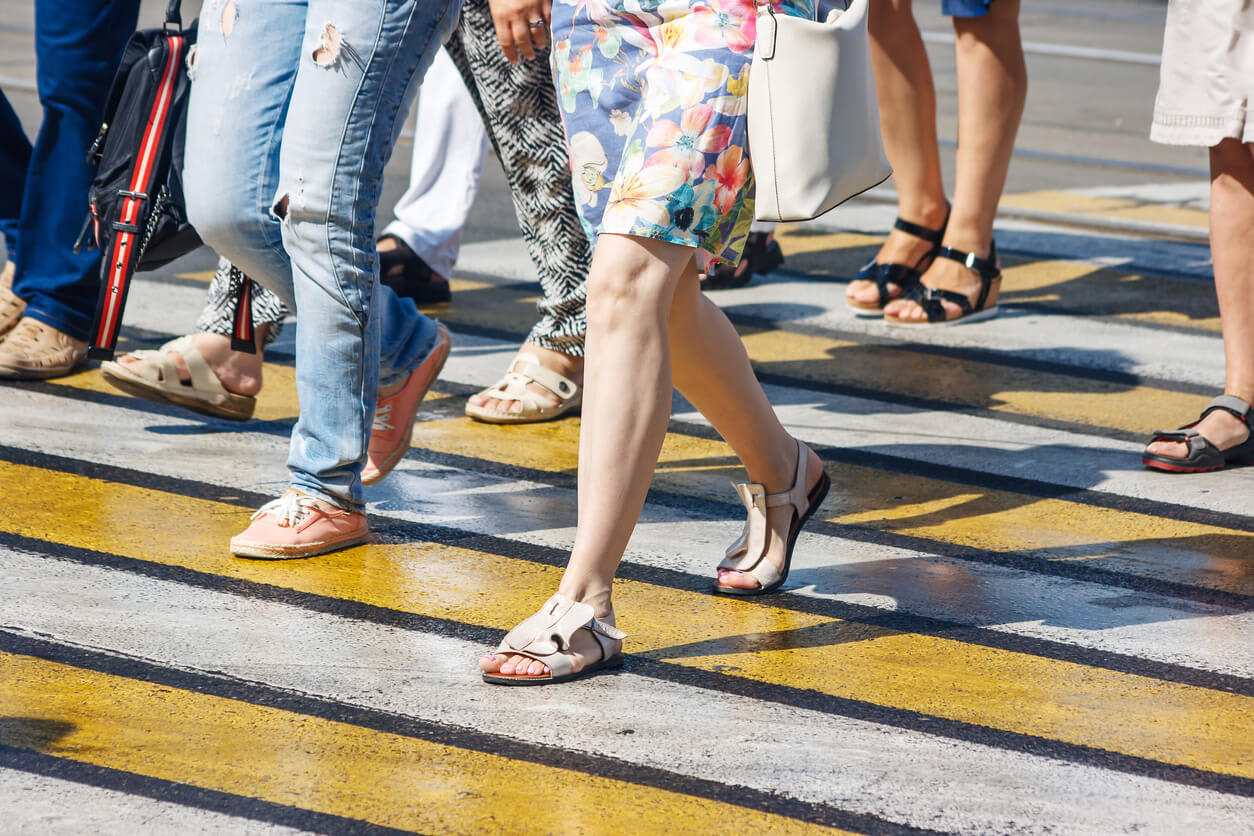 Compensation for California Pedestrian Accidents
What Compensation Are You Entitled to After a Pedestrian Accident?
Whether you are out for an early morning jog or walking to work, your life can change in an instant if you are hit by a motor vehicle. Pedestrian accidents are some of the most serious accidents because pedestrians have no protection when they are struck by a moving vehicle. The injuries sustained in a pedestrian accident are likely to be severe and are often fatal. Even if the motorist was only traveling at five miles per hour, a pedestrian can suffer serious and debilitating injuries to the head, back, neck, chest, arms, legs, and other parts of the body. These types of injuries not only require extensive and costly medical care, but they often cause injured pedestrians to miss work for an extended period of time. In some cases, injuries suffered in pedestrian accidents prevent the victim from ever working again.
Fortunately, California law provides protections to pedestrians who have been injured in a motor vehicle collision. This means that if you have been hurt in a pedestrian accident, you may be entitled to recover financial compensation for your losses. Collecting the money you deserve and need to move forward with your life can be a challenging process, which is why it is highly recommended to contact an attorney.
Our qualified Los Angeles pedestrian accident attorneys at West Coast Trial Lawyers have over 60 years of collective legal experience in handling personal injury cases. We understand the tremendous physical, emotional and financial difficulties you are struggling with and we are committed to helping you recover maximum compensation for your injuries.
To schedule a free consultation at our Los Angeles personal injury law firm, please contact our 24/7 legal team by calling 213-927-3700 or filling out our quick contact form.
Recoverable Damages After a Pedestrian Accident
Medical Bills. Pedestrian accident victims often require substantial medical care to treat their injuries. Victims have the right to seek compensation for their past, present, and future medical care necessary to help them recover from their injuries.
Lost Wages and Income. Unfortunately, many pedestrian accident victims miss work as a result of their injuries. These victims are entitled to seek recovery for both past and future lost wages and benefits, including sick and vacation days, bonuses and other employment benefits.
Loss of Earning Capacity. In addition to lost income, accident victims may also be able to make a claim for damages due to a loss of earning capacity. These damages occur when an accident prevents or limits the injured individual from continuing to work in their current position or advancing in their career.
Pain and Suffering and Emotional Distress. When you are injured in a pedestrian accident you may be entitled to receive money for your "pain and suffering." These types of damages are meant to compensate you for your physical pain and suffering as well as your emotional and mental distress.
Loss of Enjoyment of Life. Pedestrian accidents can often limit a person's ability to participate in the activities or pleasures of life that they enjoyed before the accident. When an accident victim sustains physical or mental injuries that limit his or her quality of life, this is a type of damage that may be recoverable in a personal injury claim.
Loss of Consortium. When a spouse is hurt in a pedestrian accident, the non-injured spouse may have the right to file a loss of consortium claim. This claim arises when, as a result of the accident, the injured spouse is unable to provide the non-injured spouse with companionship, care, protection, support, comfort, and sexual relations.
Contact West Coast Trial Lawyers Today
If you have sustained injuries as a result of a pedestrian accident, an expert Los Angeles pedestrian accident attorney at West Coast Trial Lawyers can help you get compensation for the losses you have suffered, which includes medical bills, lost wages, pain and suffering, and more.
Contact us today by calling 213-927-3700 or filling out our quick contact form to schedule a free, no-obligation consultation with our knowledgeable, caring, and compassionate legal team.


They know what they're doing, very well. Not only did I not make a single phone call from the day I hired them, but I also received calls from their case managers and paralegals who want to make sure my treatment was going well. They whole team took care of me. Thank you WCTL for taking full responsibility of my case and getting me an amazing settlement.


I can say with confidence that this team is the best in the business. . . . Dean took the time to really listen and hear me out. He assured me that he was going to move mountains because he believed in me, and he ended up doing just that. I've never met a more focused and passionate attorney in my life. If you're looking for a firm that treats its clients with the utmost respect and care, calling WCTL is a no-brainer. I wouldn't think twice about working with them again in the future.