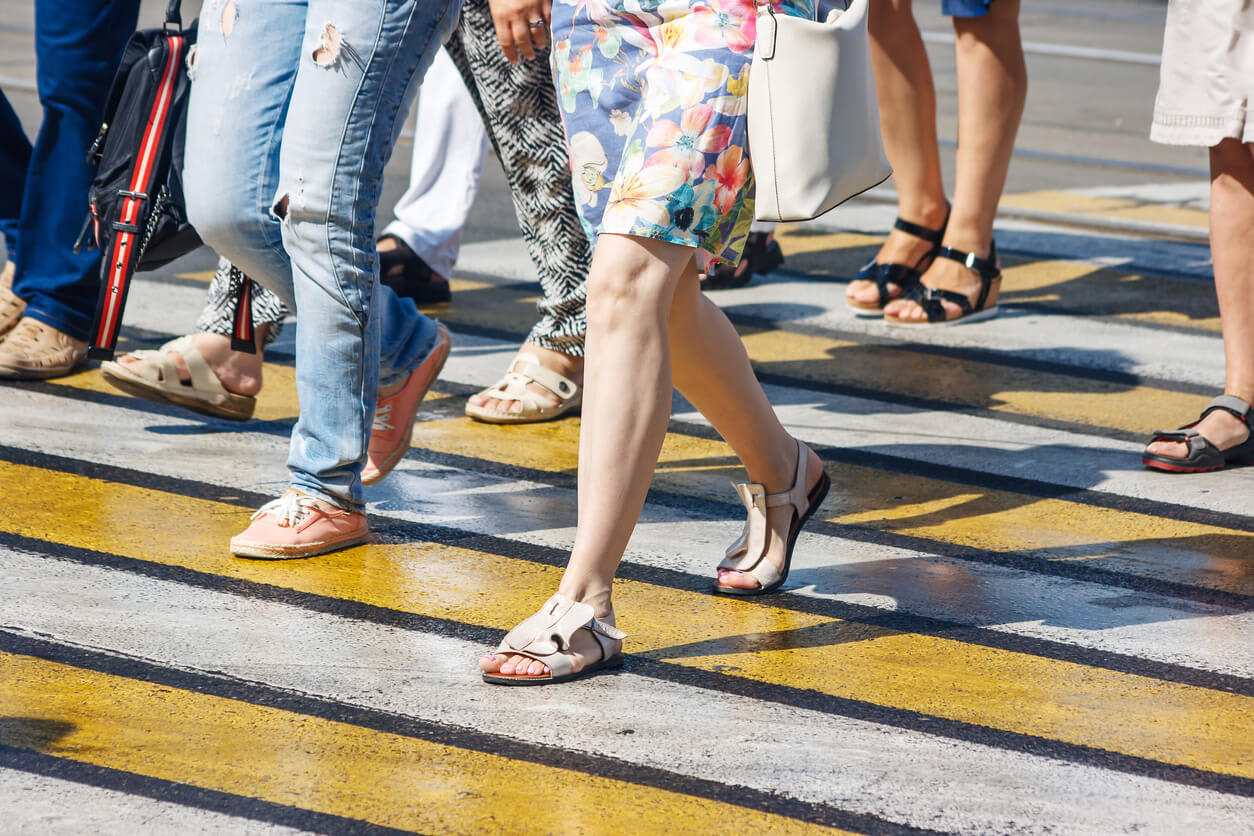 What Happens When a Pedestrian Hits My Car on Purpose?
What Should I Do if a Pedestrian Intentionally Damages My Car? How Can I Prevent This From Happening?
When it comes to a pedestrian accident, a vast majority of people immediately assume that the driver was liable for the incident. This does make sense, especially since a person is no match for an oncoming vehicle. However, it is still possible for a pedestrian to share some degree of liability in a pedestrian accident, especially if they deliberately hit a car. 
Victims of a pedestrian accident are welcomed to contact our California personal injury attorneys at West Coast Trial Lawyers to get started on the process of filing a claim. We will help strengthen your claim and negotiate with insurance companies to ensure you get the compensation and justice you deserve. To schedule a free consultation, please contact our 24/7 legal team by calling 213-927-3700 or filling out our quick contact form.
Examples of a Pedestrian Damaging a Vehicle 
Vandalism. Vandalism can take on many different forms and a driver doesn't even have to be in the vehicle at all. For example, an agitated pedestrian may angrily kick someone's car door. A pedestrian may also key a car's hood, smash a windshield, damage a taillight with a baseball bat, or spray paint the vehicle.
Other Types of Accidents.
A pedestrian damaging a car doesn't have to be intentional. For example, Amanda is placing her groceries into her car's trunk. Amanda notices that she does not have enough space to move around, so she pushes her shopping cart to the side. Unfortunately, she didn't realize how close she was to the vehicle next to her, and ended up pushing the cart into the car. The impact resulted in a dent and paint damage to the car door. 
What Do I Do if a Pedestrian Damages My Car on Purpose?
Avoid touching any of the damages done to your vehicle. Instead, you should report this problem to the local police department only if the damages are severe, such as having a broken windshield. Do not make a call to the emergency medical services when you are making this report. The police will arrive and create an official police report, which you may request a copy of to use as a piece of evidence for your insurance claim. 
We recommend documenting the damage(s) done to the vehicle. You should take several photographs of the damage(s) and report this to your insurance provider. You will most likely have to file a comprehensive coverage claim. This type of coverage is optional. It will compensate for vehicle damages that were not caused by an accident. 
A comprehensive coverage insurance plan will usually cover acts of vandalism, theft, fire damage, and more. 
Preventing Pedestrian Damage to a Vehicle
Accidents happen. While you may not be able to prevent a vandal from damaging your vehicle, there are things you can do to minimize the possibility of damage to your vehicle. It is always a good idea to park a car in a well-illuminated area, and preferably somewhere near security cameras. 
Please avoid leaving a vehicle overnight in a parking lot and try to use a parking garage, if possible. Consider installing a car alarm and a security camera near your vehicle, such as in your driveway. 
Contact Us to Find Out How We Can Help
If you have sustained injuries as a result of a pedestrian accident, an expert pedestrian accident attorney at West Coast Trial Lawyers can help you get compensation for the losses you have suffered, which includes medical bills, lost wages, pain and suffering, and more.
Contact us today by calling 213-927-3700 or filling out our contact form to schedule a free, no-obligation consultation with our knowledgeable, caring, and compassionate legal team.


They know what they're doing, very well. Not only did I not make a single phone call from the day I hired them, but I also received calls from their case managers and paralegals who want to make sure my treatment was going well. They whole team took care of me. Thank you WCTL for taking full responsibility of my case and getting me an amazing settlement.


I can say with confidence that this team is the best in the business. . . . Dean took the time to really listen and hear me out. He assured me that he was going to move mountains because he believed in me, and he ended up doing just that. I've never met a more focused and passionate attorney in my life. If you're looking for a firm that treats its clients with the utmost respect and care, calling WCTL is a no-brainer. I wouldn't think twice about working with them again in the future.