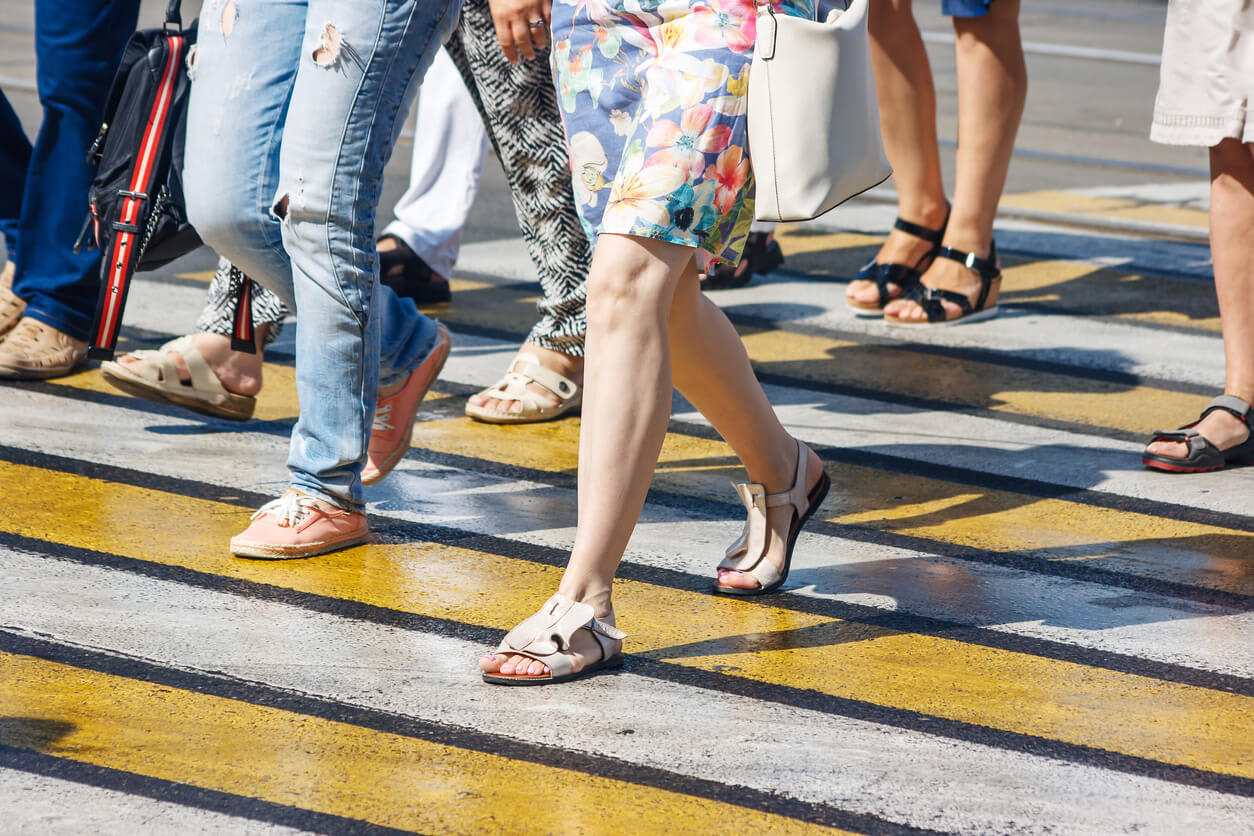 Compensation for Pedestrian Hit by a Scooter Accident
Pedestrians Should Consider Following These Steps if Involved in an Accident With a Scooter Rider
The rise in popularity in scooter riding has created more crowding on the sidewalks and streets. Popular electric scooter riding companies, such as Bird and Lime, have innovated urban means of transportation, however, not all riders know the rules to riding scooters lawfully and safely. This lack of knowledge about scooter riding can cause serious accidents to occur.
If you were involved in an accident with a negligent scooter rider, you may be entitled to acquire recoverable compensation for your damages. At West Coast Trial Lawyers, our expert Los Angeles pedestrian accident attorneys have over 60 years of collective legal experience in handling personal injury cases. With our track record of recovering more than $1 billion in settlements for our clients, we are confident that we will get you a fair settlement offer.
To schedule a free consultation at our Los Angeles personal injury law firm, please contact our 24/7 legal team by calling 213-927-3700 or filling out our quick contact form.
4 Steps to Take When You're Hit by a Scooter 
You have the right to file an insurance claim and/or a lawsuit against the scooter rider who hit you. The steps you take after an accident are crucial to building up your case for an insurance claim or a lawsuit. These steps will ensure that you take the proper procedures to get the support that you need and the compensation that you deserve.
 Get emergency help. Call the local authorities. Once the police arrive, they will file an official police report. You may request to receive a copy of this report to use as a piece of evidence to include in your claim. Paramedics may also arrive to treat those who are suffering from injuries caused by the accident.
Take pictures. Make sure to photograph evidence of the accident and its aftermath. This includes taking pictures of your injuries, property damage, and where the crash took place.
Exchange contact and insurance information with all parties involved in the crash. It is best to attain personal information from other parties who contributed to the accident, along with any witnesses nearby. The more details you include in your claim, the better your chances will be of receiving a fair amount of compensation to cover for damages caused by the collision.
Contact an experienced pedestrian accident attorney as soon as possible. An attorney will guide you through the process of building your claim, along with getting you the compensation you deserve to cover for economic and non-economic damages.
What if the Scooter Rider Commits a Hit and Run?
If a scooter rider commits a hit and run, it could be difficult to determine who the perpetrator is, along with calculating the appropriate amount of compensation to award the victim. However, an experienced pedestrian accident attorney can work with investigators and witnesses to identify the scooter rider, find out their insurance information, and guide you through the legal process of filing a lawsuit, if needed.
Who Is Liable When a Scooter Rider Hits a Pedestrian?
Everyone has the obligation of providing a duty of care to one another. This means that all people need to follow the laws and rules of the road. Violating any laws and rules is a form of negligence, which can cause accidents.
Determining who is liable in an accident depends on who is found at fault for causing it. California is a fault state, meaning that somebody has to be found liable for causing an accident. It is also a comparative negligence state, meaning that more than one person can be found at fault for causing an accident.
Scooter riders can be found liable for an accident if they are unlawfully riding on the sidewalk and hit a pedestrian or when scooter riders are riding on the street and don't obey traffic laws, which result in hitting a pedestrian.
A pedestrian might be found liable for causing a scooter accident if they don't obey traffic laws, such as darting into the street when a scooter rider is passing through.
Getting Compensation for Your Injuries From a Scooter Accident 
Insurance coverage for a scooter accident is dependent on the type of scooter the rider owns. Common types of scooters include:
Manual scooters. You must use your feet to operate the scooter.
Personal motorized scooter. This type of scooter runs on electricity.
Publicly shared scooter. Bird and Lime are popular scooter-sharing companies that provide scooter riding services.
However, the common factor for scooter accidents is that the insurance coverage and/or compensation for injuries will come from the scooter rider's personal coverage or finances. Manual scooters typically won't be insured by their owners. Personal motorized scooters, like all other motor vehicles, are required to be insured by law. Scooters from scooter-rental sharing companies might be insured, but clauses in their terms and conditions leave liability for accidents to the scooter riders and not the scooter-sharing company. If a scooter rider does not have some other form of insurance or umbrella insurance to cover compensation for injuries caused in an accident, a victim of the accident can pursue the filing of a lawsuit against them to receive compensation through other forms.
Need a Pedestrian Accident Attorney? West Coast Trial Lawyers Can Help
If you have sustained injuries as a result of a pedestrian accident, an expert Los Angeles pedestrian accident attorney at West Coast Trial Lawyers can help you get compensation for the losses you have suffered, which includes medical bills, lost wages, pain and suffering, and more.
Contact us today by calling 213-927-3700 or filling out our quick contact form to schedule a free, no-obligation consultation with our knowledgeable, caring, and compassionate legal team.


They know what they're doing, very well. Not only did I not make a single phone call from the day I hired them, but I also received calls from their case managers and paralegals who want to make sure my treatment was going well. They whole team took care of me. Thank you WCTL for taking full responsibility of my case and getting me an amazing settlement.


I can say with confidence that this team is the best in the business. . . . Dean took the time to really listen and hear me out. He assured me that he was going to move mountains because he believed in me, and he ended up doing just that. I've never met a more focused and passionate attorney in my life. If you're looking for a firm that treats its clients with the utmost respect and care, calling WCTL is a no-brainer. I wouldn't think twice about working with them again in the future.