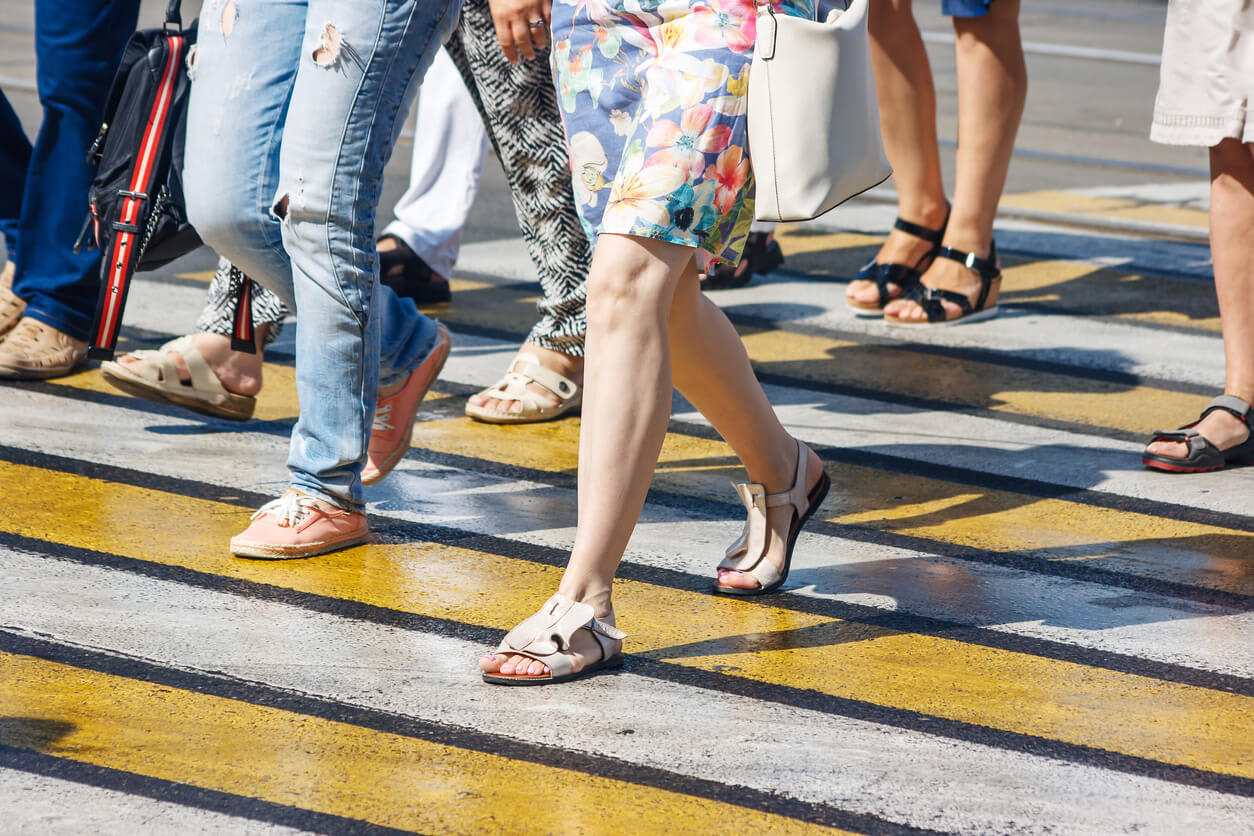 Pedestrian Accidents, Public Drinking, and Comparative Liability
What Happens if a Drunk Pedestrian Gets Hit by a Car?
Alcohol consumption can impair your decision making ability as well as your reflexes. Consuming alcohol leaves you especially vulnerable as a pedestrian. This does not mean that you should not have alcohol before going for a walk. What it means is that you should follow the same protocols regarding drinking that you would use if you were going to drive.
If you or a loved one was in a pedestrian accident in Los Angeles, our experienced pedestrian accident attorneys at West Coast Trial Lawyers will help you get the compensation you deserve so that you can focus on your recovery and on the ones you care most about.
To schedule a free consultation at our Los Angeles personal injury law firm, please contact our 24/7 legal team by calling 213-927-3700 or filling out our quick contact form.
Alcohol Consumption and Liability
Let's consider a few scenarios. Say that a driver was driving faster than the posted speed limit or ran a red light and hit a pedestrian. That driver would most likely be held liable for the accident because he or she was in violation of traffic laws. In this example, the negligent driver's behavior was the significant factor that caused the collision and the pedestrian's level of intoxication did not play a relevant role. On the other hand, a pedestrian can also contribute to a crash.
On the other hand, a pedestrian can also contribute to causing an accident. For example, say that a pedestrian was so intoxicated that he or she fell into a street and was then hit by a car. In this example, the pedestrian's level of intoxication would place a significant degree of liability on him or her. Further, a pedestrian who was severely intoxicated and whose negligence was a significant factor in causing an accident may not have a claim against the driver who hit them. And even if that pedestrian is able to file a claim, the available damages will be significantly reduced based on his or her degree of fault.
All drivers and pedestrians are required to be aware of their surroundings. Every driver has a duty of care to avoid hitting a pedestrian, and every pedestrian must do everything in his or her power to safely cross a street. In other words, both a driver and a pedestrian have a duty to one another to minimize instances that may cause harm. Walking while intoxicated, if it is determined to have played a role in causing the accident, would certainly count as negligent behavior on the pedestrian's part.
Negligence and Comparative Liability 
As it relates to pedestrian accidents, negligence is some form of careless or reckless behavior on behalf of a driver, or in some cases, even a pedestrian. This means that if a driver causes harm to a pedestrian, he or she will typically be held liable for any injuries sustained, as well as the resulting damages. However, as mentioned, a pedestrian's negligence, such as being intoxicated, can also factor into determining liability.
Some examples of driver negligence in relation to a pedestrian accident include:
Disobeying traffic laws or signals
Negligent behavior behind the wheel is not only immoral but is against the law. All motorists have a legal duty of care while operating a vehicle. This means that a driver who behaves irresponsibly and does not use reasonable care while operating a vehicle may be found liable for causing a pedestrian accident.
If you were injured in a pedestrian accident because of a driver's negligent behavior, it is crucial that you are able to prove that his or her negligence was the primary cause of your injuries. The legal standard for negligence in the state of California will consider the following three elements:
The driver owed the pedestrian a duty of care
The driver breached his or her duty of care through negligence, and
The driver's negligence was the primary cause of the injuries sustained.
In summary, it is entirely possible for more than one individual to be held liable for causing a pedestrian accident. California is a comparative liability state, which means that more than one individual may be found liable, including the pedestrian. Therefore, liability can be divided based on the degree of fault. Damages will also be divided based on the share of fault. Finally, any available damages will be reduced depending on an individual's degree of fault.
Contact Us to Find Out How We Can Help
If you have sustained injuries as a result of a pedestrian accident, an expert Los Angeles pedestrian accident attorney at West Coast Trial Lawyers can help you get compensation for the losses you have suffered, which includes medical bills, lost wages, pain and suffering, and more.
Contact us today by calling 213-927-3700 or filling out our quick contact form to schedule a free, no-obligation consultation with our knowledgeable, caring, and compassionate legal team.


They know what they're doing, very well. Not only did I not make a single phone call from the day I hired them, but I also received calls from their case managers and paralegals who want to make sure my treatment was going well. They whole team took care of me. Thank you WCTL for taking full responsibility of my case and getting me an amazing settlement.


I can say with confidence that this team is the best in the business. . . . Dean took the time to really listen and hear me out. He assured me that he was going to move mountains because he believed in me, and he ended up doing just that. I've never met a more focused and passionate attorney in my life. If you're looking for a firm that treats its clients with the utmost respect and care, calling WCTL is a no-brainer. I wouldn't think twice about working with them again in the future.