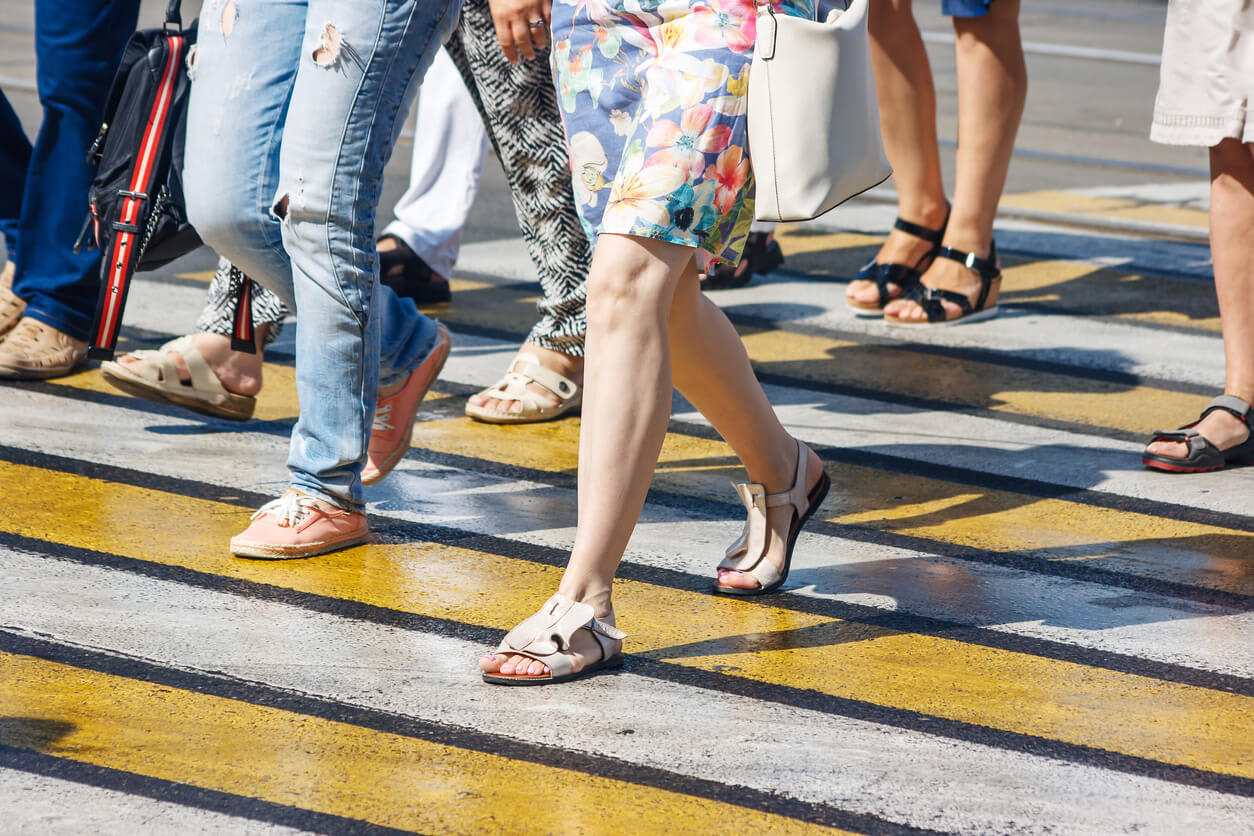 The 4 Most Dangerous Pedestrian Accident Sites in Los Angeles
4 of the Most Dangerous Spots in Los Angeles That Pedestrians Should Avoid
According to data compiled by the Department of Transportation (LADOT), almost 250 people were killed in pedestrian accidents in the city of Los Angeles in 2018. That figure represented a minimal drop in the total number of pedestrian fatalities from 2017. However, overall fatalities have been increasing steadily since 2015.
With your safety in mind, our knowledgeable Los Angeles pedestrian accident attorneys at West Coast Trial Lawyers have compiled the most dangerous intersections for pedestrians in Los Angeles County. If you or a loved one was wounded in a pedestrian crash in Los Angeles, we are always here to help you. We will recover all the compensation you are entitled to so that you can focus on your recovery and on the ones you care most about. 
To schedule a free consultation at our Los Angeles personal injury law firm, please contact our 24/7 legal team by calling 213-927-3700 or filling out our quick contact form.
​​Hill Street Between 5th and 6th in Downtown Los Angeles 
This particular area is home to an abundance of apartments, high-rise office buildings, and the hustle and bustle of Pershing Square.  This intersection is in the core of downtown LA and sees a high concentration of several dangerous intersections. According to recent data, 659 pedestrians were injured and 11 throughout a twelve-year period. 
Slauson Avenue and Western Avenue in South Los Angeles
This intersection is known for its bustling strip malls, gas stations, and dangerous speeding cars. 41 pedestrians were hit between 2002 and 2013. Another six more hit and run incidents occurred between 2014 and 2015. It has been speculated that this area is so dangerous because there are cars coming out of multiple parking lots and countless pedestrians shopping in a densely populated zone. 
There are current efforts in motion to install ramps and sharper curbs to encourage drivers to slow down. However, as mentioned by the pedestrian advocacy group called Los Angeles Walks, "there is so much work to be done here." 
Hollywood Boulevard and Highland Avenue in South Los Angeles
This is a heavily trafficked intersection that is home to many popular Los Angeles tourist destinations, including El Capitan Theatre and Ripley's Believe It Or Not. Fortunately, this intersection has been made more safe with improved traffic signals and crosswalks, but due to its heavy and constant volume of visitors, it still remains a high risk area for pedestrians. 
Vincent Street and Pacific Coast Highway in Redondo Beach 
This intersection is very close to the beach. Four pedestrians were killed on December 17, 2014 when Margo Bronstein was driving on Pacific Coast Highway and ran through a red light on Vincent Street, killing four people and injuring many others. 
According to police reports, the driver appeared sleepy and disoriented. But the amount of medication in her blood was not enough to qualify for the legal minimum for intoxication. The driver's attorney claimed that Bronstein suffered severe pain in her spine at the time of the accident, which was the reason she ran through the red light. The driver was ultimately sentenced to three years and four months in prison.
Contact Us to Find Out How We Can Help
If you have sustained injuries as a result of a pedestrian accident, an expert Los Angeles pedestrian accident attorney at West Coast Trial Lawyers can help you get compensation for the losses you have suffered, which includes medical bills, lost wages, pain and suffering, and more.
Contact us today by calling 213-927-3700 or filling out our quick contact form to schedule a free, no-obligation consultation with our knowledgeable, caring, and compassionate legal team.


They know what they're doing, very well. Not only did I not make a single phone call from the day I hired them, but I also received calls from their case managers and paralegals who want to make sure my treatment was going well. They whole team took care of me. Thank you WCTL for taking full responsibility of my case and getting me an amazing settlement.


I can say with confidence that this team is the best in the business. . . . Dean took the time to really listen and hear me out. He assured me that he was going to move mountains because he believed in me, and he ended up doing just that. I've never met a more focused and passionate attorney in my life. If you're looking for a firm that treats its clients with the utmost respect and care, calling WCTL is a no-brainer. I wouldn't think twice about working with them again in the future.