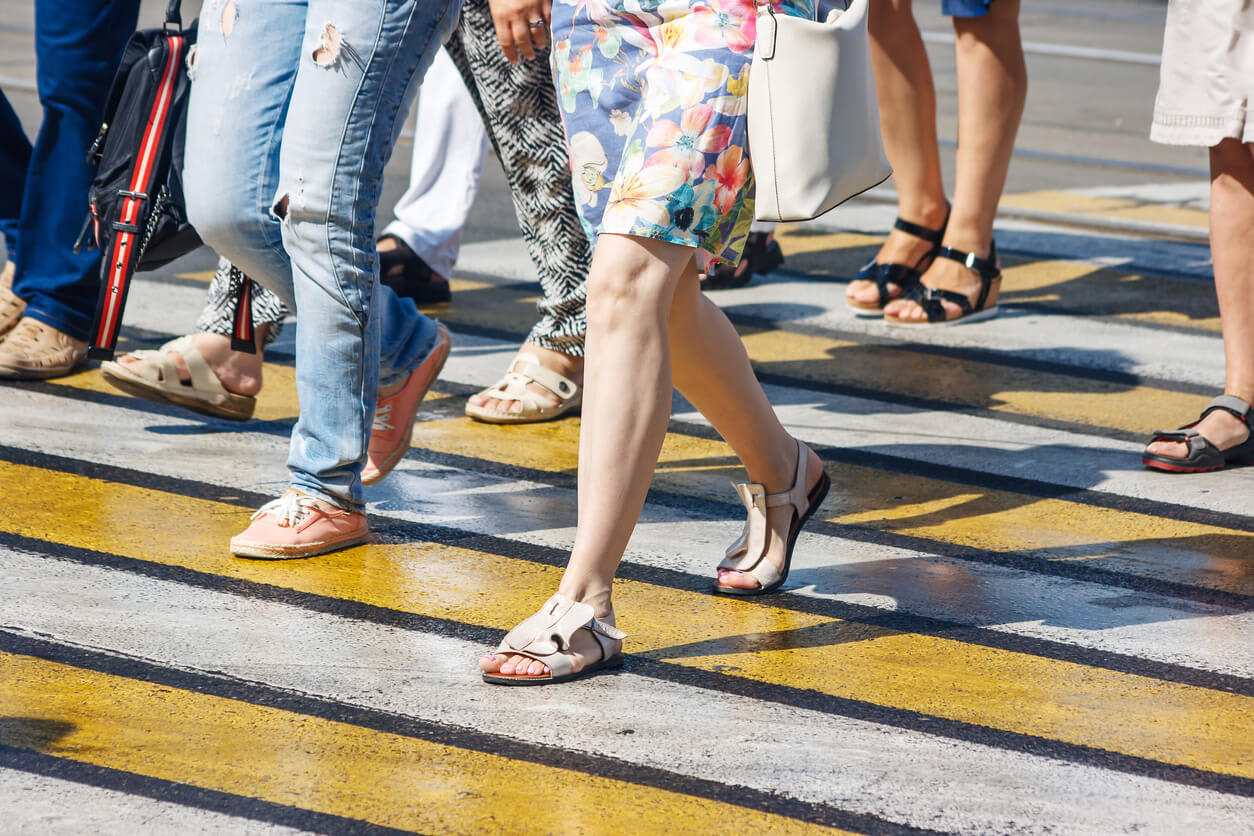 Pedestrian Accidents and Construction Site Injuries
Who's Liable for Pedestrian Accidents and Construction Site Injuries?
Recently, Downtown Los Angeles has seen a huge boom in construction. There seems to be a new apartment building or highrise popping up every day. With all the heavy construction and machinery operating at all hours of the day, the streets can become a very dangerous place for a pedestrian.  
A general contractor has a duty to maintain a construction site, along with any surrounding areas in reasonably safe conditions. This, of course, includes making sure a construction site is clean and safe in order to minimize foreseeable risks for a pedestrian. Typically, there are two groups of people who will most likely endure construction site injuries: workers and pedestrians. 
If you or a loved one was injured in a pedestrian accident, the experienced team of Los Angeles pedestrian accident lawyers at West Coast Trial Lawyers are always here to help. We will recover all the compensation you are entitled to so that you can focus on your recovery and on the ones you care most about.
To schedule a free consultation at our Los Angeles personal injury law firm, please contact our 24/7 legal team by calling 213-927-3700 or filling out our quick contact form.
Worker Injured on Construction Sites
The most common construction worker injuries typically have to do with electrocutions, falls, being struck by falling objects, or even being caught in between objects. However, a worker doesn't necessarily have to lose his or her life to file a claim. Minor injuries will also entitle an aggrieved construction worker to file a claim for his or her losses. However, most construction site injuries suffered by workers will fall under the category of a worker's compensation claim.
Furthermore, an injured worker may recover damages whether or not they contributed to any negligence towards causing the injury. Compensation will vary depending on the amount of negligence they committed during the incident.  However, a worker's compensation claim is usually an injured worker's only course of action. 
Pedestrians Injured on Construction Sites
As mentioned, there are many reasons why a pedestrian can be injured in or near a construction site. 
Damaged pavement can cause a serious fall.
Falling objects or loose tools may land on a pedestrian.
Inadequately marked crosswalks may cause a pedestrian to get hit by a car.
Children may become seriously hurt by wandering into a construction zone that should be blocked off to pedestrians. 
A general contractor has a basic duty of care to maintain their construction site in reasonably safe conditions, or at the very least provide enough warnings about any potentially hazardous conditions. The standard for determining an appropriate level of care is: a contractor must take the same precautions that any reasonable contractor would take given the same or similar circumstances. Failure to do so may result in liability. 
There are other types of circumstances in or near a construction site that can cause harm to a pedestrian once a project has already been completed. For example, objects may not be properly secured, which can increase the chances of it falling to the ground. Also, a builder could make a mistake while creating a railing that can later cause the railing to fall down and hurt someone. 
A personal injury claim can be filed in these types of situations. As with all personal injury cases, there must be an element of negligence. Basically, did negligence play a significant factor in causing injury to a pedestrian? And if so, how? 
Contact Us to Find Out How We Can Help
If you have sustained injuries as a result of a pedestrian accident, an expert Los Angeles pedestrian accident attorney at West Coast Trial Lawyers can help you get compensation for the losses you have suffered, which includes medical bills, lost wages, pain and suffering, and more.
Contact us today by calling 213-927-3700 or filling out our quick contact form to schedule a free, no-obligation consultation with our knowledgeable, caring, and compassionate legal team.


They know what they're doing, very well. Not only did I not make a single phone call from the day I hired them, but I also received calls from their case managers and paralegals who want to make sure my treatment was going well. They whole team took care of me. Thank you WCTL for taking full responsibility of my case and getting me an amazing settlement.


I can say with confidence that this team is the best in the business. . . . Dean took the time to really listen and hear me out. He assured me that he was going to move mountains because he believed in me, and he ended up doing just that. I've never met a more focused and passionate attorney in my life. If you're looking for a firm that treats its clients with the utmost respect and care, calling WCTL is a no-brainer. I wouldn't think twice about working with them again in the future.