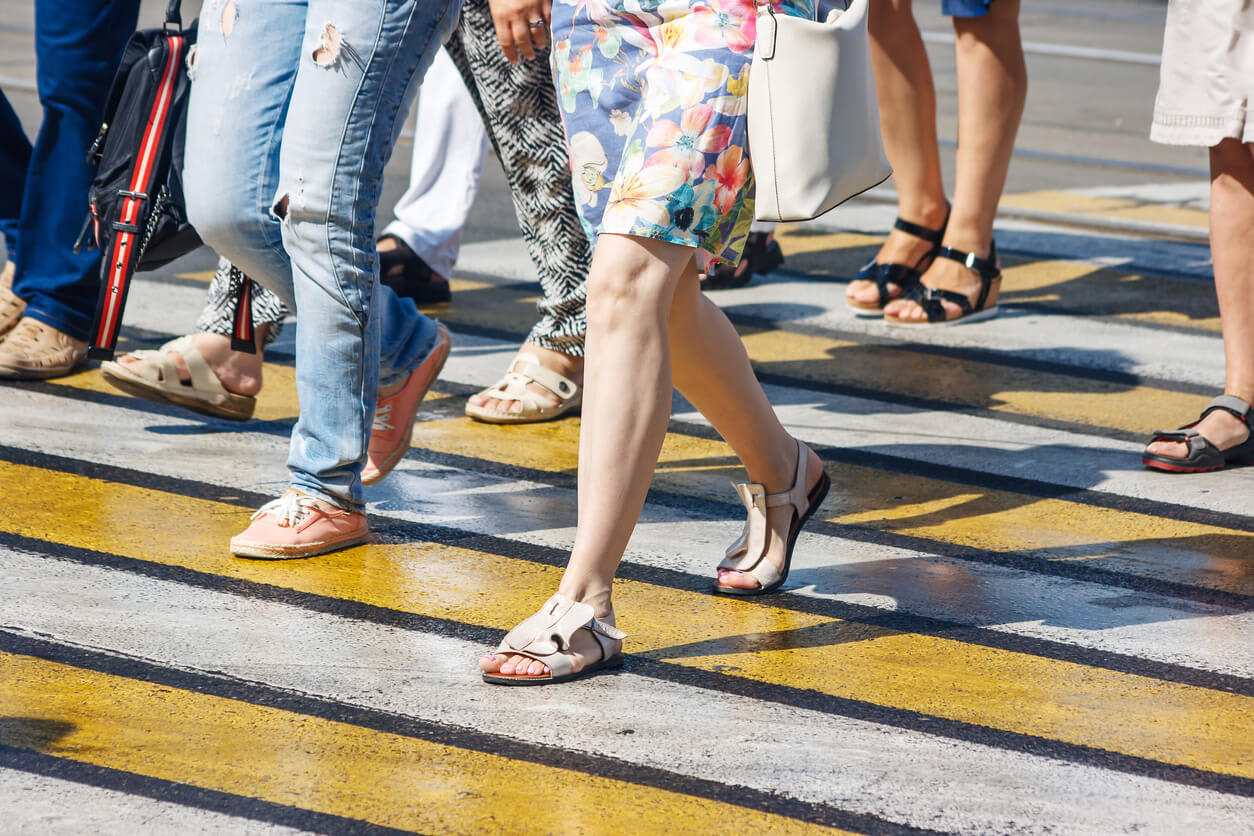 Pedestrian Hit by Car Accident Injuries
Why Pedestrians Should Always Assess Their Injuries After Being Hit by a Car
It is not uncommon for a victim of a pedestrian accident to feel perfectly fine after being struck by a car. Just because you don't feel hurt after a collision does not necessarily mean that you are fully okay. The moments following a crash are filled with emotions and the body releases hormones that can numb you to pain. Once these hormones wear off, the pain from any wounds may start to manifest itself in severe ways. 
Below, we will discuss crucial information regarding injuries after a crash. If you or a loved one were injured in a pedestrian accident, our Los Angeles pedestrian accident attorneys at West Coast Trial Lawyers are always here to help. We will recover all of the compensation you are entitled to so that you can focus on your recovery and on the ones you care most about.
To schedule a free consultation at our Los Angeles personal injury law firm, please contact our 24/7 legal team by calling 213-927-3700 or filling out our quick contact form.
What Do I Do Immediately After a Pedestrian Accident?
 
If you were injured in a pedestrian accident, you should get checked out right away. Your health must always be your first priority. It is possible that you may feel fine immediately after being knocked down. However, even serious injuries may not show any adverse symptoms until the next day, week, or month. Therefore, it is highly recommended to seek medical treatment as soon as possible, whether you believe you are seriously hurt or not. 
A medical professional is qualified to determine the severity of your wounds. They are also aware of what symptoms may be indicative of injuries and what to watch out for. Delaying an appointment with a physician can increase the chances of your injury getting progressively worse overtime. Furthermore, if you are not assessed right away, the insurance companies will argue that you did not suffer any serious injuries after the accident. This can severely limit your ability to file a claim and receive damages. 
Soft Tissue Injuries 
Let's discuss a category of injuries that may not always manifest immediately, but are still serious.
Soft tissue injuries affect delicate areas of the body, such as the tendons, muscles, and ligaments. Being struck by a car, even at low speed, can cause serious damage to these areas. 
Whiplash is the most common type of soft tissue injury that can be triggered by an accident. Most soft tissue injuries cause swelling, pain, and impaired mobility. Adverse symptoms will not necessarily manifest themselves right after an injury. In fact, it can take up to days or weeks for any pain to present itself. Therefore, it is possible for a victim of a pedestrian accident to feel okay after being hit by a vehicle. As mentioned, it is always best to get examined by a medical professional to rule out chances of having severe injuries.
Concussions 
A concussion is a serious injury that can be very subtle. Unfortunately, the victim of a pedestrian accident may not feel symptoms right away. To indicate whether or not you may be suffering from a concussion, we have created a list of common symptoms below:
Confusion/Disorientation
Memory Issues
Severe Headache
Blurred Vision
Nausea
Dizziness
Abnormal Sleeping Patterns
Do NOT Settle 
We highly recommend waiting until you have been evaluated by a doctor before making any decisions to release a statement or sign documents given by your insurance company. An insurance adjuster's job is to make sure you settle for less money than you actually deserve. If you do not follow these tips, then chances are you may not be able to file a claim for damages owed to you.
Call West Coast Trial Lawyers for a Free Consultation 
If you have sustained injuries as a result of a pedestrian accident, an expert Los Angeles pedestrian accident attorney at West Coast Trial Lawyers can help you get compensation for the losses you have suffered, which includes medical bills, lost wages, pain and suffering, and more.
Contact us today by calling 213-927-3700 or filling out our quick contact form to schedule a free, no-obligation consultation with our knowledgeable, caring, and compassionate legal team.


They know what they're doing, very well. Not only did I not make a single phone call from the day I hired them, but I also received calls from their case managers and paralegals who want to make sure my treatment was going well. They whole team took care of me. Thank you WCTL for taking full responsibility of my case and getting me an amazing settlement.


I can say with confidence that this team is the best in the business. . . . Dean took the time to really listen and hear me out. He assured me that he was going to move mountains because he believed in me, and he ended up doing just that. I've never met a more focused and passionate attorney in my life. If you're looking for a firm that treats its clients with the utmost respect and care, calling WCTL is a no-brainer. I wouldn't think twice about working with them again in the future.