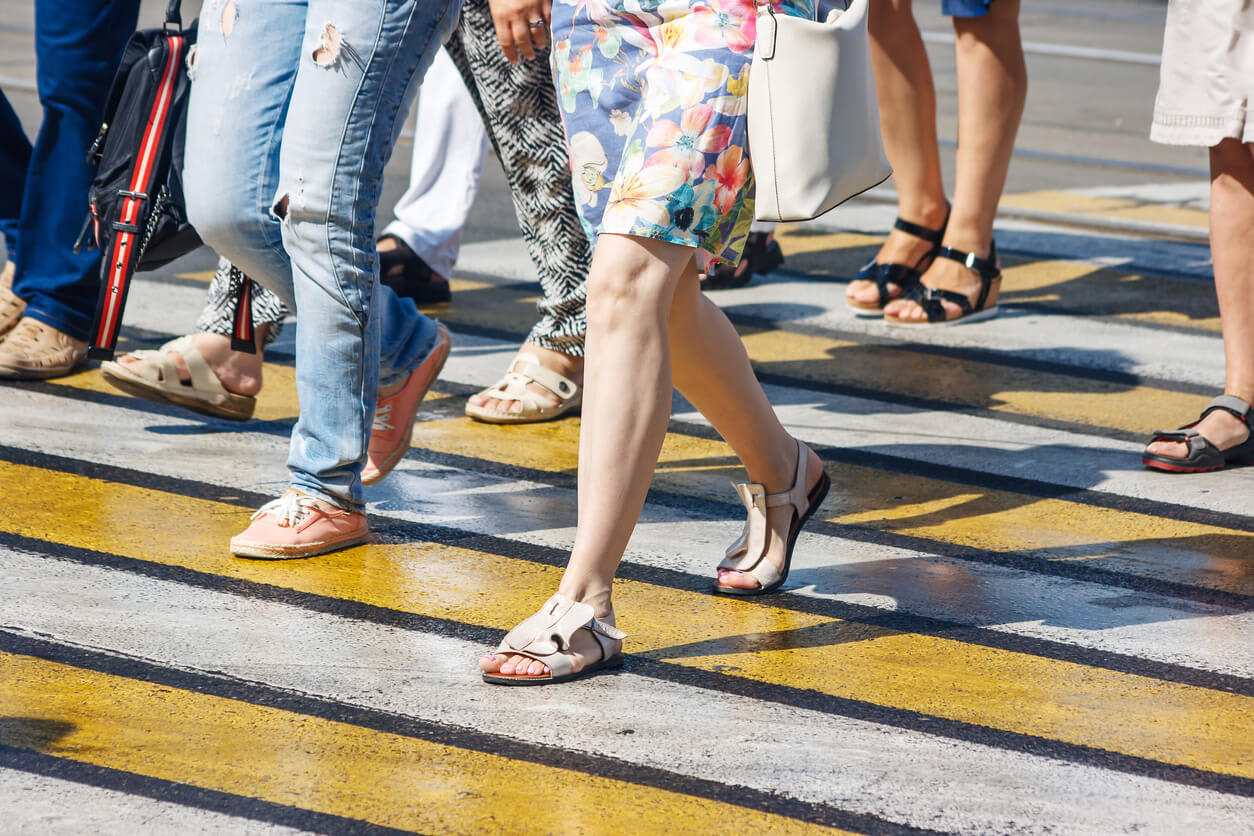 Causes of Pedestrian Accidents and Legal Protections
Common Causes and Legal Implications of Pedestrian Accidents
It should come as no surprise to most Angelenos that Los Angeles is one of the most dangerous cities for pedestrians in the country. Hit and runs have become a serious issue, with almost 20,000 cases reported a year. Sadly, pedestrian accidents account for approximately one-third of traffic fatalities in Los Angeles. This shocking statistic is nearly three times the national average for hit and run accidents.
Fortunately, California offers protections for pedestrians who are injured after a pedestrian accident. If you or a loved one were injured in a pedestrian accident in Los Angeles, you may be entitled to compensation. The experienced team of Los Angeles pedestrian accident attorneys at West Coast Trial Lawyers will recover all the compensation you are entitled to so that you can focus on your recovery and on the people you care most about.
To schedule a free consultation at our Los Angeles personal injury law firm, please contact our 24/7 legal team by calling 213-927-3700 or filling out our quick contact form.
Right-of-Way Laws Affecting Pedestrians and Drivers
Before we discuss the most common causes of many pedestrian accidents in Los Angeles, let's address a few key laws that affect both pedestrian and driver safety. These laws are crucial because a pedestrian accident lawyer will consider them when determining who is at-fault for causing the incident. According to CVC 21949:
Drivers must always yield the right-of-way to any pedestrian crossing a roadway within any marked or unmarked crosswalk at an intersection.
Drivers should never stop within a crosswalk. This will force the pedestrian to walk around the vehicle, which can be very dangerous.
Pedestrians are never allowed to jaywalk. If a driver is involved in a car accident because he or she was attempting to avoid a jaywalker, the jaywalking pedestrian would be held liable for any losses caused.
Drivers must never pass vehicles stopped at a crosswalk. That stopped driver may be waiting for a pedestrian to cross safely.
Drivers are only allowed to drive on a sidewalk when entering or exiting a garage or alleyway. Drivers must still yield to any pedestrians when doing so.
Common Pedestrian Accident Causes
Most pedestrian accidents are caused by driver negligence. However, there are many circumstances that contribute to a pedestrian being injured when knocked to the ground. 
Below are several causes of pedestrian knockdown incidents:
Skateboarders on a sidewalk
Runners on a sidewalk
Distracted pedestrians not watching the road
Uncontrolled or unleashed dogs
Large groups of people on a sidewalk
Trucks or buses with large side mirrors that extend into a sidewalk
Parked cars suddenly opening their doors
Bicyclists on a sidewalk
Physical altercations
Children running around or rough-housing
A vast majority of pedestrian accidents revolve around right-of-way violations. However, just because a pedestrian is aware of his or her surroundings and is following the law does not necessarily mean he or she has the right-of-way. Furthermore, it's important to understand that a pedestrian who crosses a street and does not have the right-of-way will not be exempt from liability if their acts contribute towards causing a car accident. 
In essence: every driver and pedestrian has a legally mandated responsibility. All drivers must use reasonable care to avoid hitting any pedestrians, and all pedestrians must use reasonable care to safely cross a street.
Right-of-way laws are intended to promote pedestrian and driver safety. For example, the penalty for a driver who doesn't yield right-of-way to a pedestrian is at least $220, if injuries are involved. The penalty for not yielding to a blind pedestrian is more severe: a maximum $1,000 fine and six months in prison, or possibly both.
Every driver and pedestrian on public roads is required by law to be aware of their surroundings. It's true that following right-of-way laws may absolve a driver of criminal wrongdoing, but this will not minimize fault. A driver has a duty of care to minimize the risk of hitting a jaywalker, even if that driver had a green light and the pedestrian didn't bother using a crosswalk to walk across a street.
A pedestrian also cannot:
Step off a curb when a car is nearby
Stop in the middle of an intersection, or 
Block traffic even when they do have the right-of-way
Contact West Coast Trial Lawyers to Find Out How We Can Help
If you have sustained injuries as a result of a pedestrian accident, an expert Los Angeles pedestrian accident attorney at West Coast Trial Lawyers can help you get compensation for the losses you have suffered, which includes medical bills, lost wages, pain and suffering, and more.
Contact us today by calling 213-927-3700 or filling out our quick contact form to schedule a free, no-obligation consultation with our knowledgeable, caring, and compassionate legal team.


They know what they're doing, very well. Not only did I not make a single phone call from the day I hired them, but I also received calls from their case managers and paralegals who want to make sure my treatment was going well. They whole team took care of me. Thank you WCTL for taking full responsibility of my case and getting me an amazing settlement.


I can say with confidence that this team is the best in the business. . . . Dean took the time to really listen and hear me out. He assured me that he was going to move mountains because he believed in me, and he ended up doing just that. I've never met a more focused and passionate attorney in my life. If you're looking for a firm that treats its clients with the utmost respect and care, calling WCTL is a no-brainer. I wouldn't think twice about working with them again in the future.