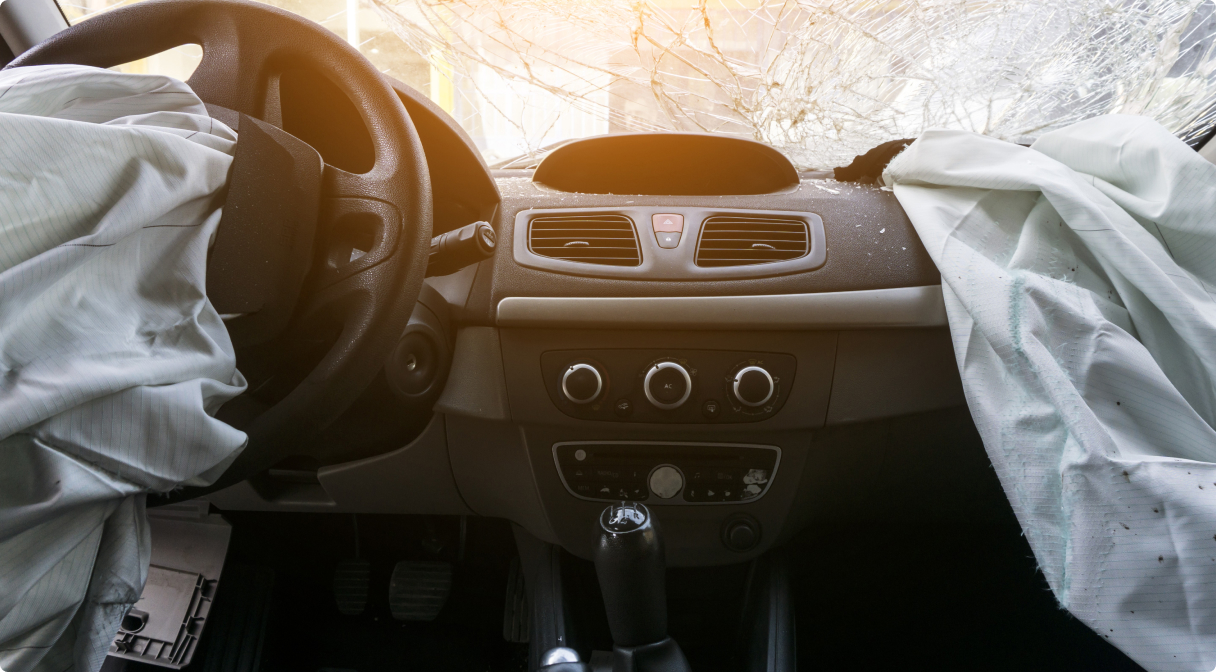 California Traffic, Accidents, and Safety Tips
What Are the Most Common Types of Traffic Accidents in California? What Can I Do to Reduce My Chances of Being Involved in One?
Whether you are moving to California to retire or to start a new career, you'll come to learn how this city has drawn in a variety of people with different driving habits. As the population continues to grow and the melting pot becomes more diverse, this beautiful yet overcrowded city presents new dangers, especially on the road. Though it is everyone's responsibility to keep the roads safe, it is inevitable that traffic accidents will happen. 
If you have fallen victim to an accident, our qualified car accident attorneys at West Coast Trial Lawyers are readily available to offer legal assistance. We will help strengthen your claim and negotiate with insurance companies to get you the compensation you deserve.
To schedule a free consultation, please contact our 24/7 legal team by calling 213-927-3700 or filling out our quick contact form.
Most Common Traffic Accidents in California
With an ever-growing and dense population, California is prone to traffic accidents. Sadly, some studies claim that on average there is a traffic-related death every 40 hours, which totals to about 260 citizens a year. Though California has made many efforts to diminish these horrifying statistics, the number continues to grow. 
Listed below are a few common traffic features that, with a little preparation and practice, can be accommodated to avoid accidents:
Bicyclists - With the increasing popularity of bike share companies, such as Jump and Metro Bike Share, many Californians have made the healthy transition to riding their bikes around the city. In 2016 alone, there were over 28 million bike share trips.
Though California supports bicyclists and has added bicycle friendly lanes in the streets, heavy traffic still presents a danger. And a bicycle injury may still occur. Below, we have created a table containing a list of counties in California that have faced the most bicycle accidents and fatalities from 2017 to 2021.
| | | |
| --- | --- | --- |
| County | Bicycle Accidents | Fatal Bicycle Accidents |
| Los Angeles | 14,965 | 172 |
| Orange  | 3,925 | 71 |
| San Diego | 3,608 | 47 |
| Santa Clara | 2,811 | 34 |
| San Francisco | 2,517 | 10 |
| Alameda | 2,415 | 18 |
| Sacramento | 2,315 | 44 |
| Riverside | 1,603 | 39 |
| San Bernardino | 1,293 | 42 |
| San Mateo | 1,126 | 8 |
| Ventura | 1,105 | 10 |
Motorcycles - Since 2017, motorcycles have grown in popularity as tailored events such as the Women's Motorcycle Show have inspired cyclists to enjoy the freedom of the open road. Proudly, California has more registered motorcycles than any other state, but unfortunately, this also has caused the most deaths and motorcycle related injuries in the country. 
Listed in order are the most dangerous California counties for motorcyclists:
Los Angeles 
San Diego 
Orange 
Riverside 
San Bernardino 
Pedestrians - The Auto Insurance Center has deemed Los Angeles as the worst county to be a pedestrian, as the city has a consistent lead on pedestrian injury and fatalities due to car accidents. The school zone between Vincent St. and Pacific Coast Highway is known as one of the most dangerous intersections in America.
Below, we have created a table that contains a list of the most pedestrian accidents and deaths that have occurred in California counties from 2017 to 2021. 
| | | |
| --- | --- | --- |
| County | Pedestrian Accidents | Fatal Pedestrian Accidents |
| Los Angeles | 24,850 | 1,327 |
| San Diego | 5,249 | 434 |
| Orange | 3,645 | 310 |
| San Francisco | 3,644 | 76 |
| Alameda | 3,258 | 130 |
| San Bernardino | 2,774 | 402 |
| Santa Clara | 2,523 | 168 |
| Sacramento | 2,511 | 265 |
| Riverside | 2,349 | 357 |
| Contra Costa | 1,314 | 96 |
| Kern | 1,189 | 164 |
| San Mateo | 1,173 | 54 |
Why Does California Have a High Traffic Accident Rate?
The obvious answer is due to the ever increasing population. When combining people from all over the world with different driving styles, accidents are more likely to occur. According to the L.A TImes, this may be due to police officers focusing on crime, rather than on enforcing traffic laws and writing speeding tickets. However, speeding and aggressive driving are not the only cause of car collisions. Listed below are some common reasons for car accidents in California.
Drunk Driving -  In the United States, someone is killed every half hour because of drunk driving.
Texting and Driving - A study from the National Highway Traffic Safety Administration (NHTSA) claims that an average of nine Americans a day are killed by distracted drivers.
Drowsy Driving - The NHTSA reports that at least a third of Southern California car accidents are due to fatigue or drowsy driving. 
Road Safety 
No matter how safe you are, there is a strong likelihood that you will eventually be involved in a car accident. According to Forbes, the average driver has an accident every 16 years. Getting into a car accident may be inevitable, but there are ten precautionary tips you can take while you're on the road: 
Refrain from all cell phone usage.
Follow the speed limit, regardless of who is around.
Learn your state's alcohol limits and do not drink before driving.
Stay up-to-date with vehicle maintenance.
Wear a seatbelt and make sure all passengers do so as well. 
Slow down when driving on roads in poor conditions. 
Examine your route before traveling down unknown paths.
Give pedestrians the "right of way". 
Be extra careful around bicycles and in school zones.
Do not drive at night.
What Can West Coast Trial Lawyers Do for You?
Our qualified car accident attorneys at West Coast Trial Lawyers are highly-trained and have extensive experience with cases that are similar to yours. We are committed to helping you resolve your legal issues as quickly as possible while receiving the best results.
If you or someone you know has been injured in a car accident, reach out to our 24/7 legal team by calling 213-927-3700 or filling out our contact form.


They know what they're doing, very well. Not only did I not make a single phone call from the day I hired them, but I also received calls from their case managers and paralegals who want to make sure my treatment was going well. They whole team took care of me. Thank you WCTL for taking full responsibility of my case and getting me an amazing settlement.


I can say with confidence that this team is the best in the business. . . . Dean took the time to really listen and hear me out. He assured me that he was going to move mountains because he believed in me, and he ended up doing just that. I've never met a more focused and passionate attorney in my life. If you're looking for a firm that treats its clients with the utmost respect and care, calling WCTL is a no-brainer. I wouldn't think twice about working with them again in the future.