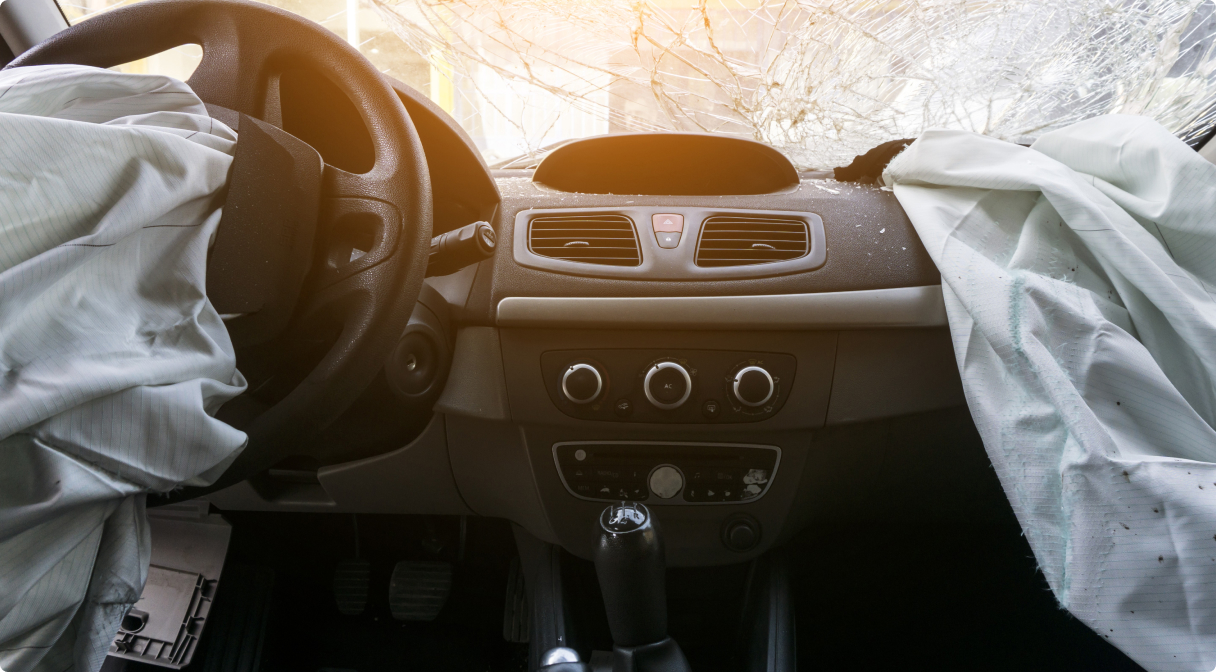 Rental Car Accidents in California
What Types of Rental Car Insurance Coverage Does California Offer Its Drivers?
You rented a car to get away, or to assist you with your needs, and while you were out on the road, the worst incident that could occur happened, and you got into an accident. Now you're stuck wondering what's going to happen and how the costs associated with your accident will get covered. 
Don't worry, our car accident attorneys at West Coast Trial Lawyers are available 24/7 to answer all of your questions on auto insurance coverage and how it affects you after a rental car accident. You may reach us by calling 213-927-3700 or filling out our quick contact form.
Personal Car Insurance Coverage 
All drivers should have car accident insurance. In the case of a car rental accident, such as any other accident, this insurance can provide coverage for the driver and others injured by the collision.
In the case that you don't have car insurance, you will have to purchase the insurance coverage from the car rental agency before being allowed to purchase the rental. 
Car Rental Insurance Coverage 
When purchasing a car rental, the car rental company will offer you the option to get additional coverages in the case of a crash. These most common kinds of additional coverage include: 
Collision damage waiver, while technically not a form of insurance, is a way to cover property damages or losses that happen to the rental vehicle while in your care. Coverage is excluded when the damage is caused by the driver's negligence, or by someone, other than the driver, who rented the vehicle and was operating it. 
Liability coverage will cover the property damage and medical costs of the third-party injured in an accident for which you, the rental car driver, were at-fault or partially at-fault for. This form of coverage overlaps with your personal car accident insurance, if you have one. However, you should always confirm with your insurance agent, first. 
Personal injury insurance will cover the costs of injuries sustained by the driver of the rental vehicle and any of the passengers. If you or your passengers have personal injury insurance, car insurance, or medical insurance, these coverages will likely overlap. 
Personal effects coverage will cover the costs of items lost or stolen from inside the vehicle. This kind of coverage is typically the least important, unless you don't want to pay your other insurance coverages a deductible to recover your losses. 
If you have any other form of insurance coverage that may also cover these costs, it is important to always check with your insurance agent to understand what coverage might overlap, if any. 
These different kinds of additional insurance coverages might be sold separately or packaged together as a bundle insurance package. The cost of these insurance coverages might be small. However, being charged daily, depending on the duration of the car rental period, could cause the costs to quickly add up and become very expensive.
It is common that many car rental buyers forgo the optional additional insurance coverage. However, in the case that an accident does happen, this could defer the costs to a driver's personal car insurance and out of their own pocket. 
Other Driver's Insurance Coverage 
If the other driver involved in the accident has car insurance, and they are at-fault or partially at-fault for causing the accident, you can file a third-party claim against the other driver's insurance. Their insurance would cover costs associated with property damage and injuries. 
Credit Card Coverage 
If you rent a car using a major credit card, the credit card company might offer accident insurance. The coverage of this insurance may compensate for property damage, but not liability coverage, which means that if someone else is hurt in an accident, you have no protections from being sued for damages. 
The Aftermath of a Rental Accident in California
If your vehicle was damaged due to the other driver's negligence, their insurance company is expected to cover your rental car costs. If your rental car was totaled, several companies will cover your rental car expenses as a courtesy. However, they are not strictly required to do that. 
If you are interested in filing a claim with your own insurance company, the expenses of the car will be paid if you purchased a premium that involves rental reimbursement coverage in your policy.  
What to Do After a Rental Car Crash 
You would handle getting into a car accident while driving a car rental just like you would any other car accident, with the addition of speaking to the car rental agency about what happened. You will need to speak to your personal insurance provider about coverage plans and options. 
These are the essential steps to take after a car rental accident: 
Call the police for emergency medical assistance and to file an official police report of the accident. Having an official police report and receiving emergency medical attention can provide substantial strength to your personal injury claim. 
Exchange contact and insurance information with the other driver. This is very important in order to file a claim against the other driver's insurance. 
Gather as much evidence as you can by taking photos, writing down information, and speaking to witnesses. The evidence can help an attorney determine who was at-fault to help them build a successful case on your behalf. 
Reach out to an attorney to discuss your case before filing an accident claim to your insurer. If you file an insurance claim on your own, you could lack the framing of substantial evidence and argument that could greatly strengthen your claim. Not only this, but insurance agents will try to offer you the lowest amount of compensation without allowing room for negotiation. A car accident attorney is an expert negotiator who can get you the compensation that you deserve. 
West Coast Trial Lawyers Is Here to Help 
If you were injured in a car accident that involved an animal, our experienced team of car accident attorneys at West Coast Trial Lawyers are here to help you recover maximum compensation to get the care and coverage that you deserve. 
We offer free consultations and work on a contingency-fee basis, meaning that you won't pay us a penny until we successfully settle or win your case. Contact us 24/7 to set up an appointment by calling 213-927-3700 or filling out our contact form.


They know what they're doing, very well. Not only did I not make a single phone call from the day I hired them, but I also received calls from their case managers and paralegals who want to make sure my treatment was going well. They whole team took care of me. Thank you WCTL for taking full responsibility of my case and getting me an amazing settlement.


I can say with confidence that this team is the best in the business. . . . Dean took the time to really listen and hear me out. He assured me that he was going to move mountains because he believed in me, and he ended up doing just that. I've never met a more focused and passionate attorney in my life. If you're looking for a firm that treats its clients with the utmost respect and care, calling WCTL is a no-brainer. I wouldn't think twice about working with them again in the future.