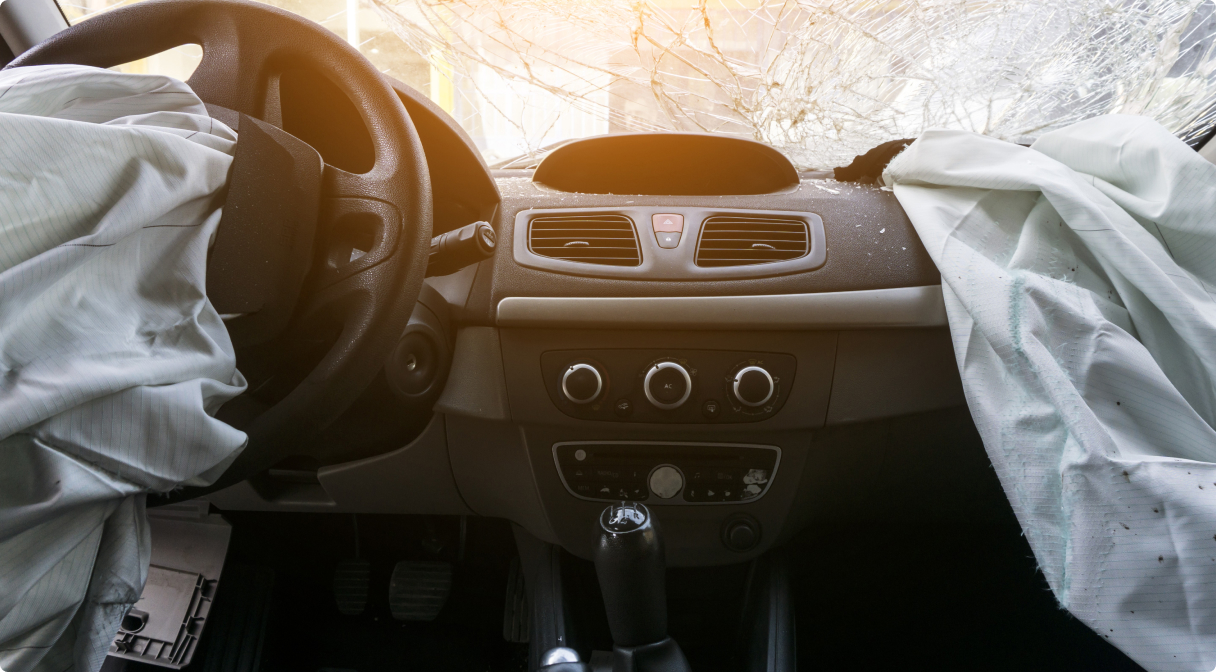 California's Stance on No-Fault Car Accidents
No-Fault Car Accidents: Does California Follow This Law?
In most cases, the court decides who is at-fault and the guilty party's insurance company usually becomes financially responsible for the damages. However, what if unpredictable conditions, such as a deer in the road or harsh weather, cause your vehicle to swerve off the road and damage someone else's property? When it is unclear who is responsible for the car accident, or if the at party at-fault is an inanimate object, insurance companies may not want to pay out the full amount you deserve. 
If you were involved in a car accident, you may be entitled to receive compensation for your losses. At West Coast Trial Lawyers, our experienced car accident attorneys are readily available to offer legal assistance. With our track record of recovering more than $1 billion in settlements for our clients, we are confident that we will deliver a good outcome to your case. 
To schedule a free consultation, please contact our 24/7 legal team by calling 213-927-3700 or filling out our quick contact form.
California Is a Non-No-Fault State
California is a non no-fault state, meaning that some party involved  has got to take the blame and burden of costs in the case of an accident that causes injury.  The state requires drivers to prove their innocence, and the responsible party is forced to pay for their involvement in the accident. 
This usually ends up happening in court, as the two parties will sue each other and force the blame of burden on one another. Once you've proven the negligence of the other party you can receive financial compensation for your damages. 
No-fault insurance is a specific type of car insurance coverage that assists with making payments to you and for your passengers' medical bills if you get injured in a car collision, regardless of who's at-fault. 
This may also be identified as Personal Injury Protection (PIP). PIP isn't available in all states,  though it is required in some and it is optional in the remaining others. The extent of coverage depends on what state it is in. California is currently not included as a No-Fault state, though purchasing PIP is optional.
California Auto Insurance Laws
In order to drive legally in California, you are required to maintain a specific amount of insurance. The minimum liability limits include:
$15,000 for body injuries to one individual in a collision
$30,000 for body injuries to more than one individual in a collision
$5,000 for property damages caused by the collision
Drivers are expected to contact their local Department of Motor Vehicles (DMV) to notify them that they are withholding a substantial amount of insurance coverage. If you happen to cancel your insurance, the insurance company will inform the DMV and your vehicle registration will be suspended until you buy a new insurance policy along with showing evidence of that insurance. 
It is highly recommended that drivers in California buy more than what the required minimum insurance is. This may not cover all of the expenses included if you are at-fault for the accident. However, if you have access to additional coverage, you don't have to worry about this. 
For example, if you get into an accident with a vehicle that's worth $20,000 and your liability insurance is $10,000, then you are required to pay the rest of the amount out-of-pocket. By acquiring higher limits and extra insurance, you can get the protection you may need for situations like this. 
Examples of No-Fault Accidents 
Proving the burden of responsibility in a car accident can be a strenuous and long process. Due to the fact that California is a non-no fault state, many insurance companies will spend a lot of time trying to place blame on the other party. 
However, it is only reasonable to believe that in some situations, there is no fault. Listed below are a few examples of how a possible car accident can be no one's fault:
Broken traffic lights or incorrect traffic signs
Nature's interference. This can include wild animal crossings, icy roads, or falling branches
Damaged roads 
Does a No-Fault Accident Go on Your Record? 
Unfortunately, every accident you are involved in goes on your record. How it affects your insurance policy, however, depends on the specifics of your case. In many circumstances, your insurance policy will be negatively affected by a car collision, whether it is your fault or not. 
Who Pays During a No-Fault Collision?
Usually, your insurance company will front the cost of an accident if it is not your fault. However, most of the time they will take away the deductible. Your car insurance deductible is what you agree to pay out of pocket in case of an accident. Depending on your insurance policy the amount can vary. If it is later determined that another driver is at-fault, your deductible can be returned to you.
West Coast Trial Lawyers Is Here to Help
If you or someone you know has been the victim of a car accident, our qualified car accident attorneys at West Coast Trial Lawyers are highly-trained and have extensive experience with cases that are similar to yours. We are committed to helping you resolve your legal issues as quickly as possible while receiving the best results.
To schedule a free consultation, please contact our 24/7 legal team by calling 213-927-3700 or filling out our contact form.


They know what they're doing, very well. Not only did I not make a single phone call from the day I hired them, but I also received calls from their case managers and paralegals who want to make sure my treatment was going well. They whole team took care of me. Thank you WCTL for taking full responsibility of my case and getting me an amazing settlement.


I can say with confidence that this team is the best in the business. . . . Dean took the time to really listen and hear me out. He assured me that he was going to move mountains because he believed in me, and he ended up doing just that. I've never met a more focused and passionate attorney in my life. If you're looking for a firm that treats its clients with the utmost respect and care, calling WCTL is a no-brainer. I wouldn't think twice about working with them again in the future.