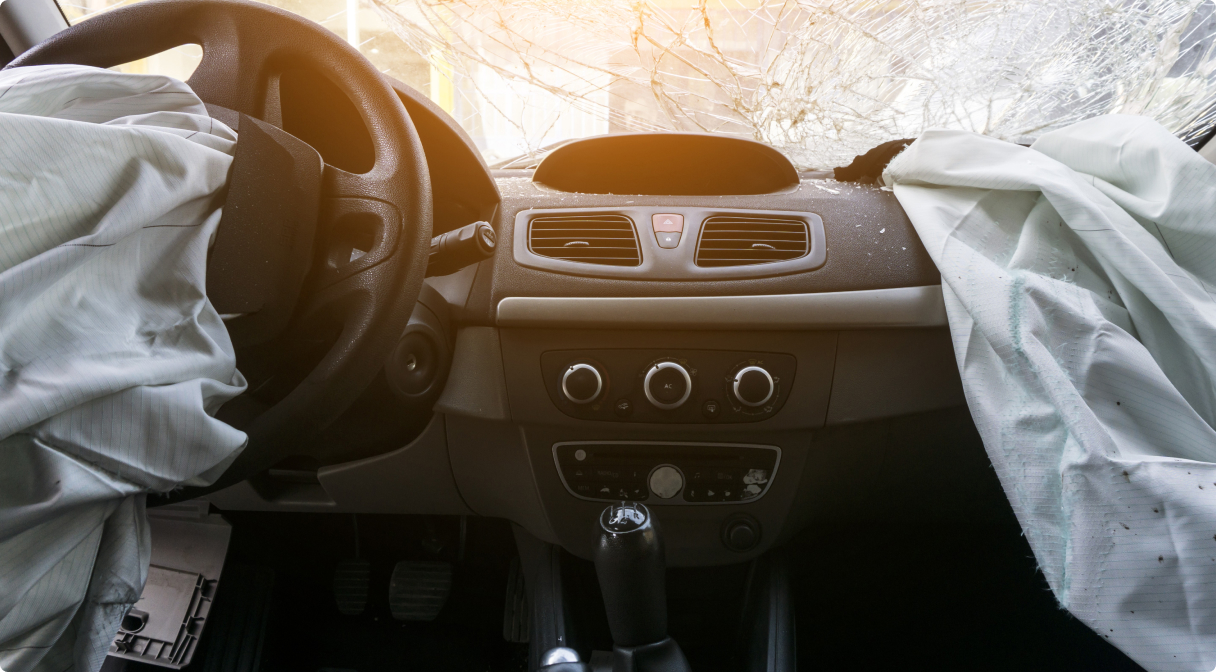 California Med Pay Auto Accident Insurance
How Med Pay Could Cover Your Medical Bills After a Car Accident
At West Coast Trial Lawyers, our knowledgeable car accident attorneys understand that it can be difficult to determine the appropriate type of auto insurance coverage that is most suitable for your vehicle. Since there are various types of coverages with numerous deductible amounts available, this may cause the consumer to feel overwhelmed. They may or may not purchase the coverage that would be most beneficial to them. 
If you have any questions in regards to auto insurance coverage after a car accident or would like to schedule a free consultation, please contact our 24/7 legal team by calling 213-927-3700 or filling out our quick contact form.
Types of Insurance
Coverage that is legally required isn't necessarily the same in every state. It's important for drivers to confirm the legality of their insurance, as well as the amounts of insurance coverage they are purchasing. Coverage options include the following:
Collision Coverage  applies to any damages related to your vehicle crashing into another object, such as a building, vehicle, or even a fire hydrant. You have the option to select your deductible for coverage relating to these types of incidents. However, if you are leasing a vehicle, then there is a chance they might make the deductible around $500 or $1,000. 
Comprehensive Coverage covers for a stolen or damaged car that was not involved in an accident. Examples include natural disasters, hail, floods, and fire. Vandalism may also apply. You are permitted to select your deductible for comprehensive coverage.
Liability Coverage is required for drivers in California. There are two sections to liability which include bodily injury and property damage. Bodily injury is primarily used to pay for expenses that are related to injuries or death if you were the one that caused the accident. Property damage will pay for the expenses if you are at-fault for damaging the other individual(s) property.
Uninsured/Underinsured Motorist Coverage applies to those who get into a car accident with someone who does not have insurance or does not have a significant amount of coverage. The insurance company will provide you with compensation to cover for damages and injuries. If you do not want to purchase this type of insurance, then you will be required to sign a waiver which indicates your refusal to accept coverage offered by the company. 

Uninsured Motorist Bodily Injury (UMBI) primarily pays for the injuries you and any other individual in the car suffered due to an uninsured driver who is at-fault for the accident. 
Underinsured Motorist (UIM) helps cover the expenses for bodily injury if you are involved in an accident with an individual who does not have the appropriate amount of insurance to pay the damages.
Uninsured Motorist Property Damage (UMPD) covers any damages your car sustained from a car accident with an at-fault and uninsured driver. The limit is $3,500. This coverage will only apply once the uninsured driver is identified. You do not need this if you already have collision coverage.
Medical Payment Coverage
This coverage primarily offers compensation for medical expenses for you and any other individual who was also in your vehicle. You will receive immediate medical care regardless of who is at-fault for the accident. The minimum limit you are permitted to purchase is $1,000 for each person that suffered an injury. You are allowed to request higher limits of coverage.
Importance of Medical Care Coverage
Medical Care Coverage has the capability of covering a wide variety of costs including:
Injury treatment for you and others involved in an accident that require medical assistance
Funeral costs
Pedestrian or bicyclist accidents 
Dental care for those who sustained injuries from a car accident 
To have access to medical pay, symptoms after a collision must be noticeable within the first few days after the collision took place. An example could be back pain experienced soon after being involved in a car accident. This would typically not be an allowable expense under medical pay from your auto insurance.
Should I Get Medical Pay Coverage?
Consider the following factors to get an idea on whether or not you think it is essential to get this type of coverage:
Health Insurance Coverage.  You should confirm with your health insurance company to see if they provide medical care coverage for car accidents. If there is an offer, you should take your existing health insurance coverage into consideration to determine whether you believe it is worth paying for additional coverage. If you happen to find that your health insurance does not have beneficial coverage for vehicle collision injuries, it might be wise to pay for medical pay coverage on your auto insurance. 
Cost of Medical Pay Coverage. Request quotes with and without including medical pay coverage to get an idea of the additional costs to your auto insurance policy. Take note that the cost for medical pay will vary depending on:
Age
Gender
Marital Status 
Driving Record
Previous Claims
Personal Injury Protection Coverage. This is similar to medical pay coverage when it comes to paying for injuries that are caused by an accident.  It differentiates itself from medical pay by providing for loss-of-income payments while medical pay does not. No-fault states make it a requirement for individuals to have this coverage. California is an at-fault state, which is why it does not require this type of coverage. 
Check with your insurance company for additional information regarding your decision on purchasing medical pay coverage.
West Coast Trial Lawyers Is Here to Help
Our qualified car accident attorneys at West Coast Trial Lawyers are highly-trained and have extensive experience with cases that are similar to yours. We are committed to helping you resolve your legal issues as quickly as possible while receiving the best results.
If you or someone you know has been injured, reach out to our 24/7 legal team by calling 213-927-3700 or filling out our contact form.


They know what they're doing, very well. Not only did I not make a single phone call from the day I hired them, but I also received calls from their case managers and paralegals who want to make sure my treatment was going well. They whole team took care of me. Thank you WCTL for taking full responsibility of my case and getting me an amazing settlement.


I can say with confidence that this team is the best in the business. . . . Dean took the time to really listen and hear me out. He assured me that he was going to move mountains because he believed in me, and he ended up doing just that. I've never met a more focused and passionate attorney in my life. If you're looking for a firm that treats its clients with the utmost respect and care, calling WCTL is a no-brainer. I wouldn't think twice about working with them again in the future.