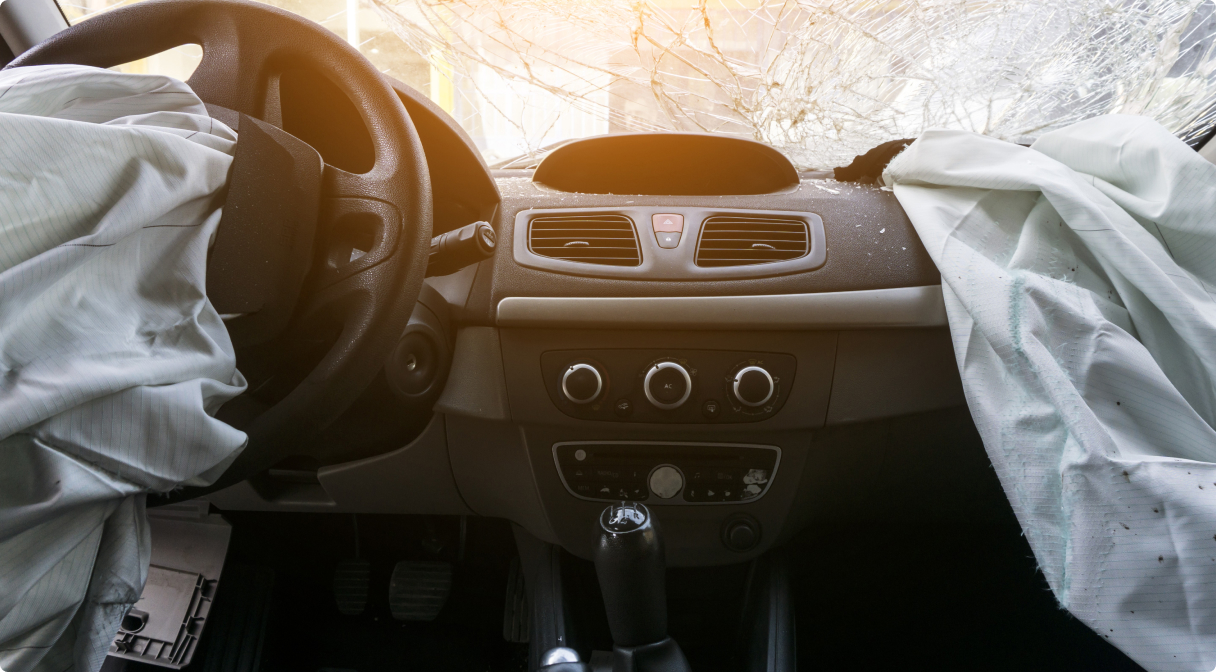 Medical Bills and California Car Crash Insurance Claims
Who Pays Medical Bills After a Car Crash?
Sadly, car accidents can be completely life-changing and they happen on a daily basis. In the state of California, car accident-related deaths occur more frequently than in any other state, with a reported
3,304 fatalities
in 2017 alone. If you are lucky enough to survive, you may be wondering: Who pays for the
medical bills after a car accident?
And what if extended care is required? Insurance companies and defendants may make an argument towards "
comparative negligence
" to lower your reward in a car accident settlement. If you were involved in a car accident due to the negligence of another party, you may be entitled to acquire compensation for damages, including medical bills. At
West Coast Trial Lawyers
, our experienced
Los Angeles car accident attorneys
are
available 24/7
to offer legal assistance to personal injury victims. We have
won more than 5,000 personal injury cases
and
recovered over $1 billion in settlements
for our clients. Due to our achievements, we have been ranked as one of the top personal injury law firms in Los Angeles. To schedule a
free consultation
at our
Los Angeles personal injury law firm
, please contact our
24/7 legal team
by calling (
213) 927-3700
or filling out our
quick contact form
.
Insurance Laws in California
Due to California's large population of drivers, strict regulations are enforced. Like in most states, some type of car insurance is mandatory for every vehicle on the road. The costs of these insurance policies may vary depending on region or availability. However, there is a minimum amount of insurance that you must legally have.
Bodily injury liability coverage. Insurance companies pay up to $15,000 for the death or injury of a single person and up to $30,000 for multiple victims.
Property damage liability coverage. $5,000 minimum required and used to pay for any property your car has damaged.
Uninsured motorist bodily injury coverage. Most insurance companies offer this as an optional coverage at the same rate as bodily injury liability.
Uninsured motorist property damage coverage. A $3,500 minimum is given to no-fault parties who have had their vehicles damaged by an uninsured driver. This coverage is only available if the uninsured driver is found.
Fault vs No-Fault States
The average driver files an insurance claim every 17.9 years. In California alone, there are over 26 million drivers, which is why it is expected for auto insurance claims to be high. In
no-fault states
, there is no burden to prove the liability of any party. Alternatively, the insurance company will pay the victim rather than sue the other driver's insurance company. Although, the law may cap how much you are entitled to or which injuries are covered.
Fault states, including California
, require the plaintiff to defend their stance while examining their level of responsibility. Insurance claims are disputed in court and the amount of the
car accident settlement
is usually measured based on the negligence of
both parties
.
Waiting for a Settlement
California law mandates that at-fault parties are responsible for any bodily injury or property damage they cause. A victim's medical bills may be paid by an individual, the company at-fault, or the guilty party's insurance company. Unfortunately, there are cases where the responsible party will attempt to negotiate the
car accident settlement for a lower amount.
Going to trial can be a long and exhausting process, but most
people need their bills immediately
to ensure a healthy recovery and optimum quality of life. If the insurance company is playing hardball, there are still a few options that are available to you:
Your private health insurance. Insurance provided by a private company that can usually be found at Health Insurance Marketplaces where they offer many flexible options.
Your government health insurance. Typically low-cost or free. These plans are offered through the state. Examples of these types of plans include Medicare, Medi-Cal, or Children's Health Insurance Program (CHIP).
Med Pay Auto Insurance. Medical Payments Insurance awards the victim whether they are at-fault or not.
California worker's compensation insurance through your employer.
West Coast Trial Lawyers Is Here to Help
Our qualified
Los Angeles car accident attorneys
at
West Coast Trial Lawyers
are highly-trained and have extensive experience with cases that are similar to yours. We are committed to helping you resolve your legal issues as quickly as possible while receiving the best results. If you or someone you know has been injured, reach out to our 24/7 legal team by calling (
213) 927-3700
or filling out our
quick contact form
.


They know what they're doing, very well. Not only did I not make a single phone call from the day I hired them, but I also received calls from their case managers and paralegals who want to make sure my treatment was going well. They whole team took care of me. Thank you WCTL for taking full responsibility of my case and getting me an amazing settlement.


I can say with confidence that this team is the best in the business. . . . Dean took the time to really listen and hear me out. He assured me that he was going to move mountains because he believed in me, and he ended up doing just that. I've never met a more focused and passionate attorney in my life. If you're looking for a firm that treats its clients with the utmost respect and care, calling WCTL is a no-brainer. I wouldn't think twice about working with them again in the future.