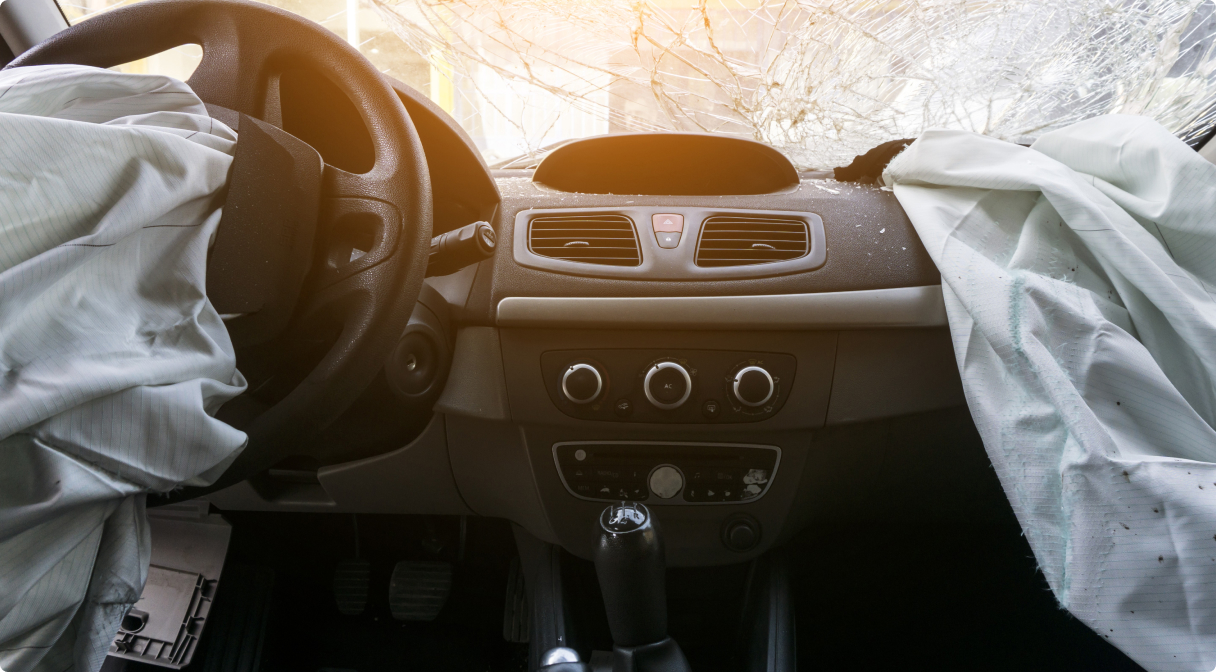 How Can I Stop My Car Insurance From Increasing?
How to Prevent Your California Car Insurance From Increasing in 2022
Los Angeles County, known as the 2nd largest county in California, has a population of 9.9 million people, and about 6.5 million of them are licensed drivers. With a large number of drivers on the road, the chances of an accident occurring are very likely. The greater the risk is for an accident, the greater the car insurance will be. 
Vehicle cost repairs and severe weather risks, such as wildfires and earthquakes, are other factors that can influence insurers to charge drivers with higher premiums. Furthermore, if you live in an area in Los Angeles County with a high vandalism or theft rate, your insurer will likely increase your insurance rate. 
With these factors being incorporated into the final outcome of your car insurance rate, you may wonder, is there any way I could reduce it? In the sections below, our knowledgeable team of car accident attorneys at West Coast Trial Lawyers will go over what you could do to lower your car insurance rate and how to choose a provider that best suits your needs.
If you have any questions relating to car insurance after getting into a car accident or would like to schedule a free consultation, please contact our 24/7 legal team by calling 213-927-3700  or filling out our quick contact form.
What Can You Do to Lower Your Car Insurance Rates?
A simple way to control your insurance rates is to manage your driving behavior. Driving safely and avoiding accidents can create a positive impact on your driving record, thus affecting your premiums on a long-term basis. 
Another method to help manage your rates is to shop around for coverage. There are providers that offer lower rates compared to others. Do not share your coverage too often because it could be detrimental. Try to compare quotes once a year or so and keep exploring pricing and coverage options. 
If you believe that you could get a good deal by switching to another provider, make sure it is a long-term commitment. Continuously changing to a new provider each time you find a better offer will not reflect well on you. 
You may also want to try carrying a higher deductible on your policy. This will help lower your rates, as well. A deductible is the amount of a claim you're required to cover. Typically, it is deducted from claim settlements you are offered. If you can afford a higher deductible, then you will be covered for that much of any claimed loss, which in turn will reduce the costs to your insurance provider. 
Choosing Your Insurance Provider
According to the Insurance Information Institute (III), the United States, excluding Texas, has a total of 203 million private passenger vehicles that are insured. California is the top state with the most insured drivers, which is 26.3 million. 
However, there are about 15.2 percent Californians who are on the road without insurance. The state encourages drivers to have car insurance in case of an accident. For those who are uninsured or are new to driving, it is important to know what to look for when making the decision to select an insurance provider that best suits your needs. These factors include: 
Licensing. Pay attention to companies primarily licensed in your state. It'll be convenient to rely on your state insurance department to assist you with any problems you endure. 
Financial Solidity. It's important to ensure that you are working with a company that has good financial structure and has been around for many years. Selecting the most appropriate one to fit your needs will help protect you financially while also giving you a peace of mind. 
Service. Make sure you choose a company that has their services available to assist you with any questions or concerns you may have regarding what they offer to their clients. They must handle claims fairly and effectively. To get an understanding of how to make this selection, directly ask those who have previously worked with the insurance companies you are interested in to understand what it is like to use their services. Also, your state insurance department has the capability of providing you with information on whether or not the insurance company you are thinking about doing business with has had any previous complaints about the way they handle their services. 
Comfort. Working with an insurance company requires a sense of comfort to make sure you are being represented fairly and that you trust them to help you with any problems you may be dealing with.
West Coast Trial Lawyers Is Here to Help
Our qualified personal injury lawyers at West Coast Trial Lawyers are highly-trained and have extensive experience with cases that are similar to yours. We are committed to helping you resolve your legal issues as quickly as possible while receiving the best results.
We will not charge you for a consultation. Our clients are represented on a contingency fee basis. If we do not win, you owe us nothing. There is no financial risk to prevent you from reaching out. 
If you or someone you know has been the victim of a car accident, contact our 24/7 legal team by calling 213-927-3700  or filling out our contact form.


They know what they're doing, very well. Not only did I not make a single phone call from the day I hired them, but I also received calls from their case managers and paralegals who want to make sure my treatment was going well. They whole team took care of me. Thank you WCTL for taking full responsibility of my case and getting me an amazing settlement.


I can say with confidence that this team is the best in the business. . . . Dean took the time to really listen and hear me out. He assured me that he was going to move mountains because he believed in me, and he ended up doing just that. I've never met a more focused and passionate attorney in my life. If you're looking for a firm that treats its clients with the utmost respect and care, calling WCTL is a no-brainer. I wouldn't think twice about working with them again in the future.