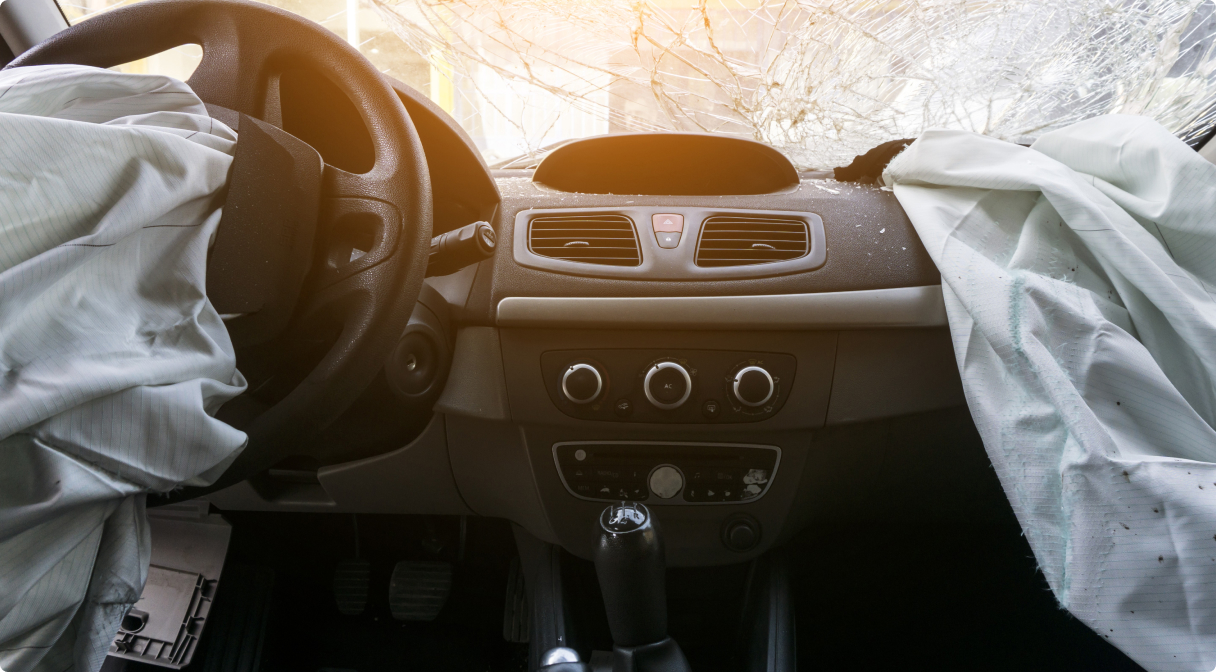 Injured in an Accident While Visiting California
Legal Facts About Car Accidents a California Visitor Should Know About
Many people from out-of-state visit California to experience the lavish scenery and pleasant weather conditions it has to offer. However, California is also known to have a large population, with over millions of residents owning a driver's license. As you find yourself stuck in traffic, you may find yourself in a car accident. 
This unfortunate turn of events will not only ruin your visit to California, but will also follow you on your way back home. To file a personal injury claim against a Californian driver, you will need to hire a personal injury attorney who also lives in California. In the sections below, we will dive more into the process of how an out-of-state visitor can file a lawsuit against a driver in California.
At West Coast Trial Lawyers, we welcome out-of-state car accident victims to contact our experienced personal injury attorneys for legal representation. Your accident must have occurred in California for us to be of assistance. If so, you may contact our 24/7 legal team by calling 213-927-3700 or filling out our quick contact form to schedule a free consultation.
5 Facts About California Car Accidents Every Out-of-State Resident Injured in California Should Know
California is a fault state. When an accident occurs in California, a party or entity must be found at-fault. Unlike states that consider some accidents to be no-fault, drivers in California are required to have Personal Injury Protection (PIP) coverage. Additionally, the victim of the accident must file an insurance claim to the at-fault driver's insurance company to receive compensation for any damages caused by the crash. 
California is a comparative negligence state. More than one party or entity can be found at-fault for negligent actions that contributed to the accident. If multiple parties are involved and are found at-fault, they must share liability for damages. The liability can be shared by comparing which damages each party is responsible for. If you are also found at-fault for causing the crash, in which you were injured, this could result in a reduced financial compensation on your accident insurance claim. 
Most auto insurance policies should, to some extent, adapt to the rules and requirements of California standards if you get in a car accident in California. For example, you purchased your insurance coverage in Michigan, a no-fault state. Since you are a resident in Michigan, you thought it would be ideal to have coverage in case you were involved in a car accident. Now, say you go to an at-fault state, such as California, and get involved in a vehicle collision - what will happen to your insurance coverage? Your auto insurance must adapt to the fault, comparative negligence rules, and minimum insurance requirements established in California. If you would like to learn more information about your insurance policy, you should have a legal professional speak to your insurer.
Statute of limitations in California is two years. Statutes of limitations is the amount of time you have to file a lawsuit from the date of the accident. A lawsuit can be pursued if insurance companies do not deliver adequate financial compensation for the damages caused by the accident. In California, you have two years from the date of the accident to pursue a lawsuit, unless the party at-fault is a government entity.
Legal representation needs to come from a lawyer who has jurisdiction to practice law in California. While you live out-of-state, you still need to hire an attorney residing in California to represent you in your case. An experienced California car accident lawyer will deal with insurance companies while you focus on restoring your health back at home. This process can normally be done online and over the phone. There should be no issues with working alongside an attorney in California, unless you choose to pursue a lawsuit against the party you believe is at-fault for the car accident. You could be called back to California to make some appearances in court.
You Need Legal Representation to Get the Maximum Compensation You Deserve
If you file an auto insurance claim without the guidance from an attorney, you should expect a flurry of phone calls coming in from the insurance company that you filed your claim with. The insurance representatives will attempt to make you settle for the lowest amount of compensation available. Having an attorney guide you through the process and file the insurance claim for you will let the insurance companies know that you mean business and they will stop hassling you to settle for less.  
Financial Compensation Is Available for Non-California Residents Injured in a California Car Crash  
In a personal injury lawsuit, a victim may be entitled to acquire economic and non-economic damages.
Economic damages are intended to compensate a plaintiff for monetary losses. It is calculated by determining the amount of out-of-pocket losses an aggrieved individual has or will expect to incur as a result of the injuries that were sustained in an accident. A few examples of economic losses include:
Loss of Earning Capacity
Medical Bills
Lost Wages
Non-economic damages are intended to cover losses that are thought of as subjective, such as:
Emotional Distress
Pain and Suffering
Loss of Enjoyment of Life
The third type of damages a California court may award are known as punitive damages. Punitive damages are intended as punishment and are only awarded when a defendant's behavior is especially harmful. It is relatively rare and, in fact, is only incorporated in about 5 percent of all verdicts. 
Furthermore, there is no real set standard for calculating and awarding punitive damages. Punitive damages are awarded at the court's discretion and will vary depending on the specific circumstances of a case.
Need a Car Accident Attorney? Contact West Coast Trial Lawyers for a Free Consultation
If you have sustained injuries as a result of a car accident, our experienced team of car accident injury attorneys at West Coast Trial Lawyers can help you recover compensation for the losses you have suffered, including medical bills, property damage, lost wages, and pain and suffering. 
Contact us today by calling 213-927-3700 or filling out our contact form to schedule a free consultation with our knowledgeable, caring, and compassionate expert personal injury legal team.


They know what they're doing, very well. Not only did I not make a single phone call from the day I hired them, but I also received calls from their case managers and paralegals who want to make sure my treatment was going well. They whole team took care of me. Thank you WCTL for taking full responsibility of my case and getting me an amazing settlement.


I can say with confidence that this team is the best in the business. . . . Dean took the time to really listen and hear me out. He assured me that he was going to move mountains because he believed in me, and he ended up doing just that. I've never met a more focused and passionate attorney in my life. If you're looking for a firm that treats its clients with the utmost respect and care, calling WCTL is a no-brainer. I wouldn't think twice about working with them again in the future.