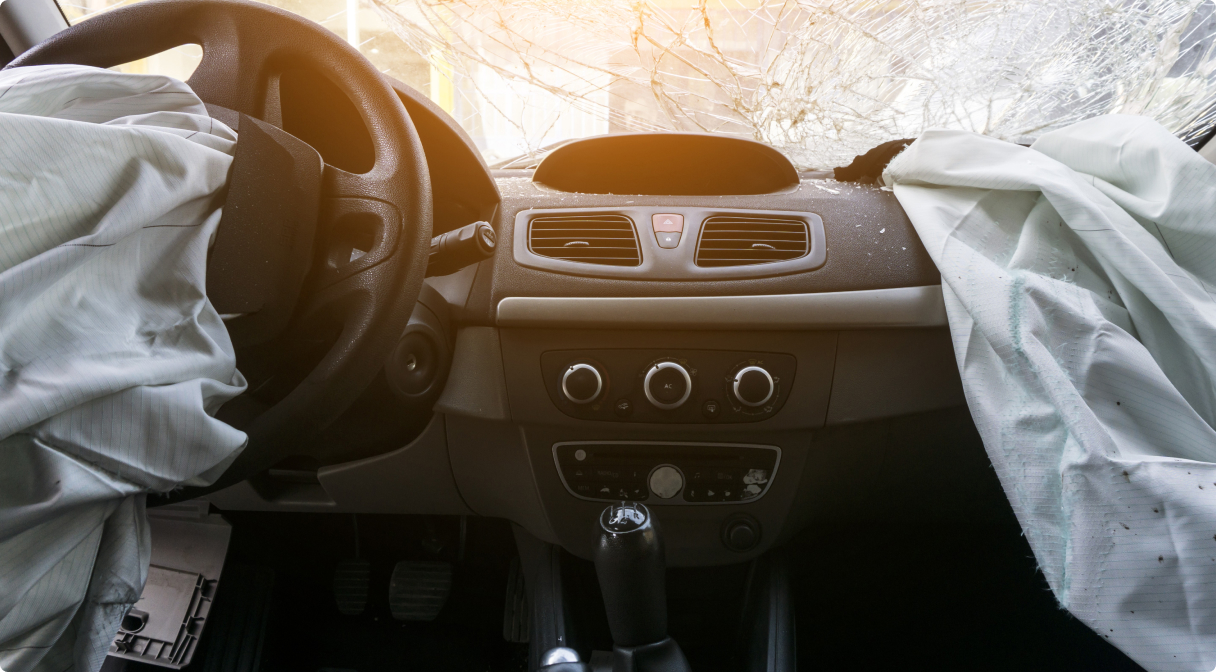 7 Tips to Negotiate Your Car Accident Insurance Claim Settlement
How to Negotiate for a Good Settlement Offer
Getting into a car accident can be a horrifying experience with serious damages to your vehicle and medical consequences that require expensive treatment. This is the reason why car insurance companies exist, which is to provide their policyholders with coverage in their time of need. 
However, while insurance companies are supposed to do this, they are in business, first and foremost, to make profit. The profit they make comes at the expense of their policyholders, whose insurance agents are trained to offer the lowest settlement that they can get away with doing. 
You don't have to settle for less, you have a right to negotiate and get the compensation you deserve to cover all of your needs pertaining to the injuries caused in the accident. Our qualified car accident attorneys at West Coast Trial Lawyers will help you get recoverable compensation for your damages. 
To schedule a free consultation, please contact our 24/7 legal team by calling 213-927-3700 or filling out our quick contact form.
Car Insurance Claim Negotiation Tips 
Car insurance agents are trained to specialize in offering the lowest settlements they can get away with in order to maximize profit at the expense of their policyholders. However, you can negotiate to get the compensation that you deserve. It takes some serious insight and know-how to successfully negotiate, best handled by an attorney. Here are the most useful car insurance claim negotiation tips: 
Get an experienced attorney on your side. An experienced car accident injury attorney has the insight on the tactics that insurance companies use to lower the compensation for the claim amount. They are professional negotiators who expertly utilize all the below mentioned tactics to build the case for your claim and negotiate to ensure that you get the maximum compensation that you deserve. If you go in alone with no experience, an insurance agent will use your lack of experience to their advantage and offer you the least amount of compensation that they can get away with. The following steps are what you need to do to support your case for an experienced attorney to negotiate on your behalf. If you end up deciding to do it yourself, know that these are the steps and basis your attorney will use to support the case on your behalf. 
Gather as much evidence as you can. Evidence from the scene of the accident and your injuries are crucial to supporting your insurance claim. Evidence includes: the other driver's contact and insurance information, photos of the accident and of injuries, official police reports, personal accounts, witness testimonies, medical records and bills, and more. The more evidence you have, the stronger your insurance claim will be. 
Receive medical treatment and heal from your injuries. This is the most crucial aspect to garnishing a strong insurance claim. If you do not receive medical attention and follow through with treatment for your injuries, this can kill your claim. The insurance company will state the lack of evidence of medical attention and treatments disproves the severity of the injuries you received from an accident. It's important to know that you should only file an insurance claim once you have completed treatment for your injuries so that all of the medical bills you have accumulated are accounted for. However, because the statute of limitations for filing an insurance claim and/or filing a lawsuit is 2 years in California, if you require long-term treatment for your injuries, you can file a claim sooner than two years and can state anticipated medical treatment costs as a part of your claim. Situations like this are why having an expert car crash attorney file your claim for you is the best way to go about it. 
Don't accept the first offer. After filing an insurance claim, insurance company agents will quickly call back and consistently pressure you into settling for the first offer that you can get from them. You should let them know that you are not going to settle for the first amount, and use your evidence as back up as to why you deserve compensation that covers the costs of all of your losses. They will refute and consistently call you back. They will stop calling you, however, when you let them know that they need to speak to your attorney. That's when they'll know that you mean business. 
Start high, then compromise, if needed. When negotiating an insurance claim settlement, you should always start with the number that covers all of the damages incurred by the injuries you sustained from the accident. This includes coverage for medical bills and treatment, loss of wages, loss of enjoyment of life, and more. An experienced  car accident attorney will know how to measure and calculate all of the losses you experience so that you can get the maximum compensation that you deserve. 
Don't give in too early. Insurance company agents will call continuously and consistently with low offers, pressuring you to settle as soon as possible. While accepting an offer sooner rather than later seems tempting, this is a trap that insurance agents know works when people are strapped for cash. You can receive a higher compensation by continuing to negotiate, especially if you have an experienced car accident attorney handling the negotiation. 
Know the signs for the final offer on the table. There comes a point when negotiations are done and insurance agents will no longer budge. This is known as the final offer. When it comes to this point, it's your decision to either accept it, or dispute the offer by filing a lawsuit against the company in court. At this point, you would definitely need an experienced car accident attorney if you didn't have one already. It is important to know though, that filing a lawsuit means you will either win the compensation you seek, or nothing at all. Unlike negotiations, all offers could be off the table if you don't have a case that warrants the compensation that you seek. 
Need a Car Accident Attorney? West Coast Trial Lawyers Can Help
If you have sustained injuries as a result of a car accident, our skilled team of car accident attorneys at West Coast Trial Lawyers can help you recover compensation for the losses you have suffered, including medical bills, property damage, lost wages, and pain and suffering.
Contact us today by calling 213-927-3700 or filling out our contact form to schedule a free consultation with our experienced, caring, and compassionate legal team.


They know what they're doing, very well. Not only did I not make a single phone call from the day I hired them, but I also received calls from their case managers and paralegals who want to make sure my treatment was going well. They whole team took care of me. Thank you WCTL for taking full responsibility of my case and getting me an amazing settlement.


I can say with confidence that this team is the best in the business. . . . Dean took the time to really listen and hear me out. He assured me that he was going to move mountains because he believed in me, and he ended up doing just that. I've never met a more focused and passionate attorney in my life. If you're looking for a firm that treats its clients with the utmost respect and care, calling WCTL is a no-brainer. I wouldn't think twice about working with them again in the future.