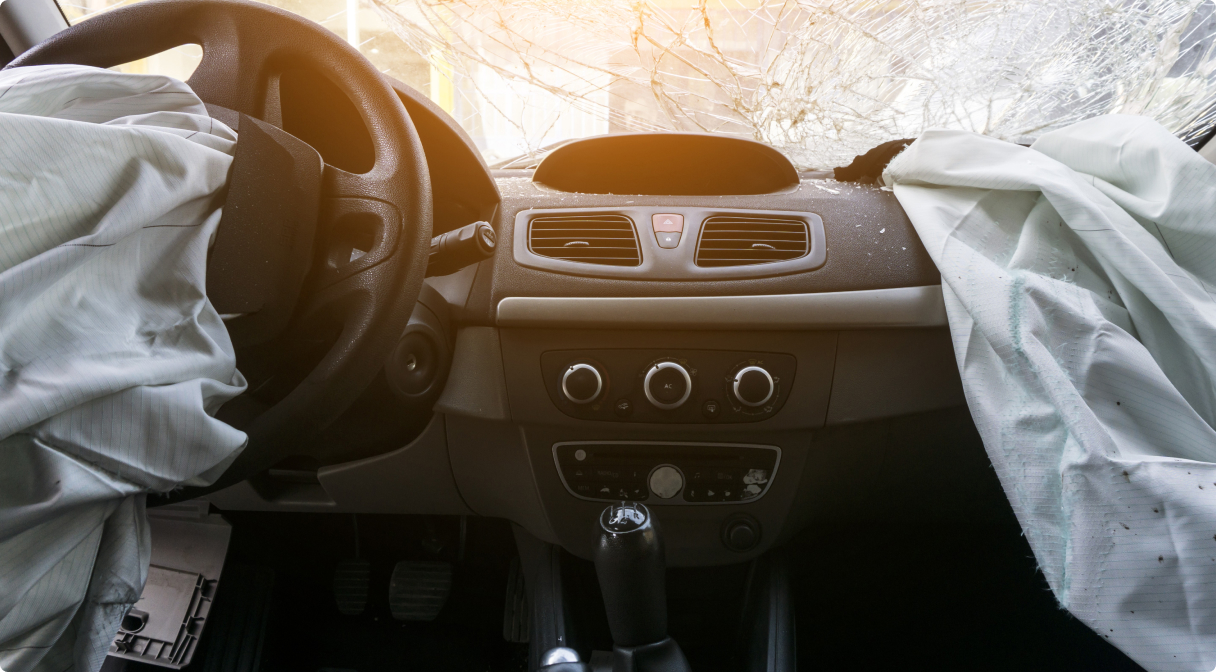 Car Accidents Involving Disabled or Handicapped Drivers
Getting Into a Car Accident With a Disabled or Handicapped Driver: Who Can Be Held Liable for Damages?
Like every other state in the country, California allows people with disabilities to obtain a driver's license as long as the disability doesn't infringe on the safety of operating a vehicle. There are also cases where drivers are issued licenses with certain restrictions on their driving privileges, including those with disabilities or even teenagers. A disabled driver is identified as an individual who is not capable of operating a motor vehicle safely without having to use special accommodations. For example, a driver does not have full use of his or her legs. He or she must use a type of hand control that is installed in the vehicle instead of pedals. Usually, a driver's disability is printed on their driver's license. On the other hand, a restricted driver is an individual who has been given a limit on their driving privileges. As previously mentioned, teen drivers fall under this category, along with those who are required to wear corrective lenses for safety purposes. Similarily to the disability print on a disabled driver's license, a restricted driver will also have their restricted status noted on their driver's license. Being disabled and/or having a restricted driver status doesn't usually have an impact on a car accident claim. There are, however, a few specific exceptions. In this article, we will go over how car accidents involving handicaped or disabled drivers are dealt with under the law. If you are a victim of a car accident and would like to pursue legal actions against the party at-fault for damages, our qualified
car accident attorneys
at
West Coast Trial Lawyers
are readily available to offer legal assistance. We will review your case to determine what necessary courses of action are needed to ensure you are given a fair settlement offer. To schedule a
free consultation
, please contact our 24/7 legal team by calling
213-927-3700
or filling out our
quick contact form
.
Liability
Regardless of disabilities or being able-bodies, drivers are given an equal legal duty to follow the rules of the road. When a person operating a vehicle fails to act with reasonable care and ultimately causes injuries to someone else, including other drivers, pedestrians, or passengers, this person will be considered a negligent driver and will be liable for all damages they caused. A driver's actions that contribute to an accident are always measured based on what a reasonable individual would or would not have done if they were put in the same situation. In addition to obeying traffic laws, all drivers are required to have a duty of care towards the people they share the road with. They must be aware of everything that surrounds them, such as other vehicles, traffic control devices and signs, pedestrians, and among many other factors. For example, if a driver does not notice a hazard that is in plain sight, or is unable to see for whatever reason, and a collision occurs, there's a pretty big possibility that they will be found negligent and hence liable.
Qualifications to Operate a Motor Vehicle
The
Department of Motor Vehicles (DMV)
uses several qualifications to determine whether a driver has the necessary physical and mental skills to safely operate a motor vehicle. The following identifies what the DMV will take into consideration when assessing drivers for problems that may affect their ability to drive safely:
California Vehicle Code (CVC) 12806 and 12809 permits the DMV to refuse to issue or renew a driver's license to an individual who is incapable of driving safely due to reasons that connect to their physical or mental health condition(s).
CVC 12814 allows the DMV to administer certain tests and reexamination to drivers who are getting their driver's license renewed.
CVC 13800 authorizes the DMV to conduct an investigation and administer a reexamination to the driver.
CVC 12818 permits priority reexamination if the driver's reasons relate to their physical or mental health condition that affects their driving. CVC 13953 allows immediate suspension or revocation of an individual's driver's license.
CVC 13359 authorizes the DMV to suspend or revoke a driver from using a motor vehicle on any grounds concerning the refusal to provide their driver's license.
A driver's license is awarded to a driver who has shown proof that they have the physical and mental abilities to use a car in a safe manner. This includes people with disabilities or with restricted licenses. In the event that a driver with a disability gets into a car accident they are at-fault for, the standard rule of negligence would become effective in order to determine the amount of liability the driver will be held accountable for. Furthermore, disabled drivers are required to follow restrictions that are placed on their driving privileges. Failure to do so would most likely be a violation of traffic law. Let's consider an example: Jenny is a disabled driver who requires special assistive equipment in order to operate her car. If she fails to use that equipment, or fails to properly maintain it, and this plays a part in causing an accident, Jenny would be issued a citation. In instances when there's injuries, said citation can be used as clear evidence of the driver's negligence. Her disability would play no part in this, in her favor nor against her. To reiterate one final time, when a person with a disability or handicap is allowed to have a driver's license, they are assuming the responsibilities every other driver is obliged to follow under traffic laws. Had they been deemed to not have the physical and mental capabilities to operate a vehicle, they wouldn't have been awarded driving privileges.
Available Damages
If you were injured in a car accident that was caused by another driver, you have the right to obtain compensation for your losses. Car accident victims may be entitled to damages for:
Medical Bills
Property Loss
Lost Wages
Pain and Suffering
Punitive Damages
Depending on the specific circumstances of the accident, you may be entitled to punitive damages. Punitive damages are awarded on top of the normal compensatory damages you may already be entitled to. They are only awarded when the defendant deliberately tried to cause a plaintiff harm or behaved in a particularly egregious manner, such as
driving under the influence
or after a
hit and run
.
West Coast Trial Lawyers Is Here to Help
If you have sustained injuries as a result of another driver's carelessness, you have the right to hold that driver responsible. Our
car accident attorneys
at
West Coast Trial Lawyers
will help you recover compensation for the losses you have suffered, including medical bills, property damage, lost wages, and pain and suffering. Contact us today by calling
213-927-3700
or filling out our
contact form
to schedule a free consultation with our experienced, caring, and compassionate legal team.


They know what they're doing, very well. Not only did I not make a single phone call from the day I hired them, but I also received calls from their case managers and paralegals who want to make sure my treatment was going well. They whole team took care of me. Thank you WCTL for taking full responsibility of my case and getting me an amazing settlement.


I can say with confidence that this team is the best in the business. . . . Dean took the time to really listen and hear me out. He assured me that he was going to move mountains because he believed in me, and he ended up doing just that. I've never met a more focused and passionate attorney in my life. If you're looking for a firm that treats its clients with the utmost respect and care, calling WCTL is a no-brainer. I wouldn't think twice about working with them again in the future.