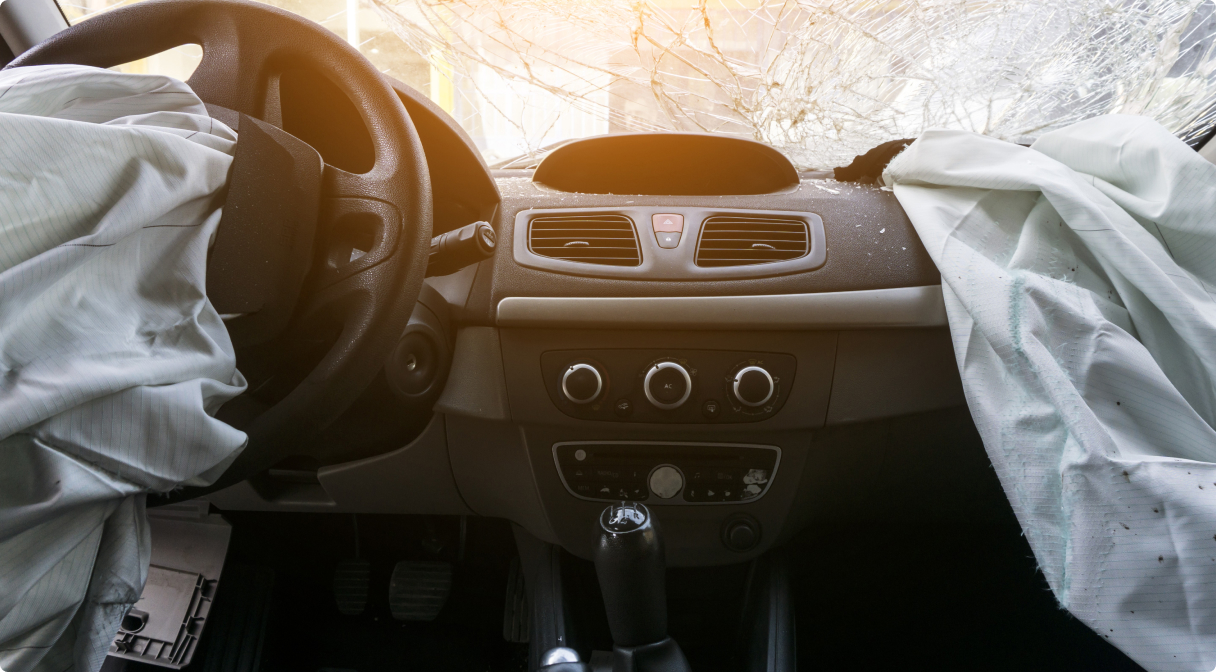 Filing a Car Insurance Claim in California
 I Got Into a Car Accident in California: How Do I File a Car Insurance Claim?
In order for you to file a car insurance claim in the state of California, you must notify your insurance provider. This can be typically done through the phone, web, or even through a mobile app. 
It doesn't matter whether you or the other driver was at-fault. If you already have an insurance policy,  you must notify your provider. If you are uninsured, you may also file a claim with the other individual's insurance provider, but only if they were totally or partially at-fault.
If you were injured in a car accident, you should contact a personal injury attorney to help you acquire fair compensation for your losses. Insurance companies, even your own, are designed to look after their own interests. Their main interest is maximizing profits, even if it is at your expense. 
At West Coast Trial Lawyers, our experienced car accident attorneys are readily available to provide you with legal assistance. We will strengthen your claim and negotiate with insurance companies to ensure you are given a fair settlement offer. 
To schedule a free consultation, please contact our 24/7 legal team by calling  213-927-3700  or filling out our quick contact form. 
What Do I Do Immediately After a Car Accident?
If you were involved in a car accident in the state of California, we recommend the following:
Call an ambulance if medical assistance is needed.
Call the police if there is property damage or injuries.
Call your insurance provider. If you are uninsured and not at-fault, call the other party's provider.
Further, California law requires all drivers to notify the Department of Motor Vehicles (DMV) within 10 days following an accident when:
An accident causes over $1,000 in property damage.
Someone was killed or injured.
What if I Was Liable for the Accident?
You must always notify your own provider, regardless of who was at-fault. There are insurance policies, including Med Pay insurance and California collision insurance that will pay regardless of fault.
It's entirely possible that the other driver may be found either wholly or partially responsible. Because California is a comparative negligence state, you may still be able to recover damages even if you were partially at-fault for the accident. 
How Much Time Do I Have to Recover Damages?
In the state of California, the statute of limitations to sue for car accident injuries is two years. Please be aware that two years is the amount of time you have to file a claim against the other driver, and not how long you have to report the accident to your insurance provider. 
And if I Don't Have Insurance?
As mentioned, you can file a claim with the other driver's provider, but only if you were not at-fault. The other driver's insurance provider will not likely stand up for you, and may in fact even dismiss you. In these cases, it is best to reach out to an experienced car accident lawyer in order to recover any damages. 
Working With an Insurance Adjuster
Once you have filed a claim with your provider, an insurer is required to contact you within 15 days after receiving the notice of your claim. An insurance adjuster will ask for a statement about what happened , and will also gather and analyze evidence to determine liability and appropriate damages.
An insurer will collect and analyze the following forms of evidence:
Your statement of what happened
Statements from witnesses and/or the other driver
Your claim form
A vehicle inspection
Photographs of the accident scene
Damage reports 
Medical costs
Medical reports
How Much Time Does It Take to Receive My Damages?
An insurer is required to either accept or deny a claim no later than 40 days after it has been proven. In this context, proof is essentially showing you are entitled to recovery for damages, as well as the amount you are entitled to.
A simple claim without complex liability issues can typically be settled within a few days. If determining fault is an issue, or if someone was seriously injured, proving a case may take months.
West Coast Trial Lawyers Is Here to Help
At West Coast Trial Lawyers, we have skilled car accident attorneys that are readily available to help you get the justice and the maximum compensation you deserve. If we do not win, you owe us nothing. There is no financial risk when making a free consultation to get your case started. 
Contact ur 24/7 legal team today by calling 213-927-3700  or filling out our contact form for immediate legal assistance.


They know what they're doing, very well. Not only did I not make a single phone call from the day I hired them, but I also received calls from their case managers and paralegals who want to make sure my treatment was going well. They whole team took care of me. Thank you WCTL for taking full responsibility of my case and getting me an amazing settlement.


I can say with confidence that this team is the best in the business. . . . Dean took the time to really listen and hear me out. He assured me that he was going to move mountains because he believed in me, and he ended up doing just that. I've never met a more focused and passionate attorney in my life. If you're looking for a firm that treats its clients with the utmost respect and care, calling WCTL is a no-brainer. I wouldn't think twice about working with them again in the future.