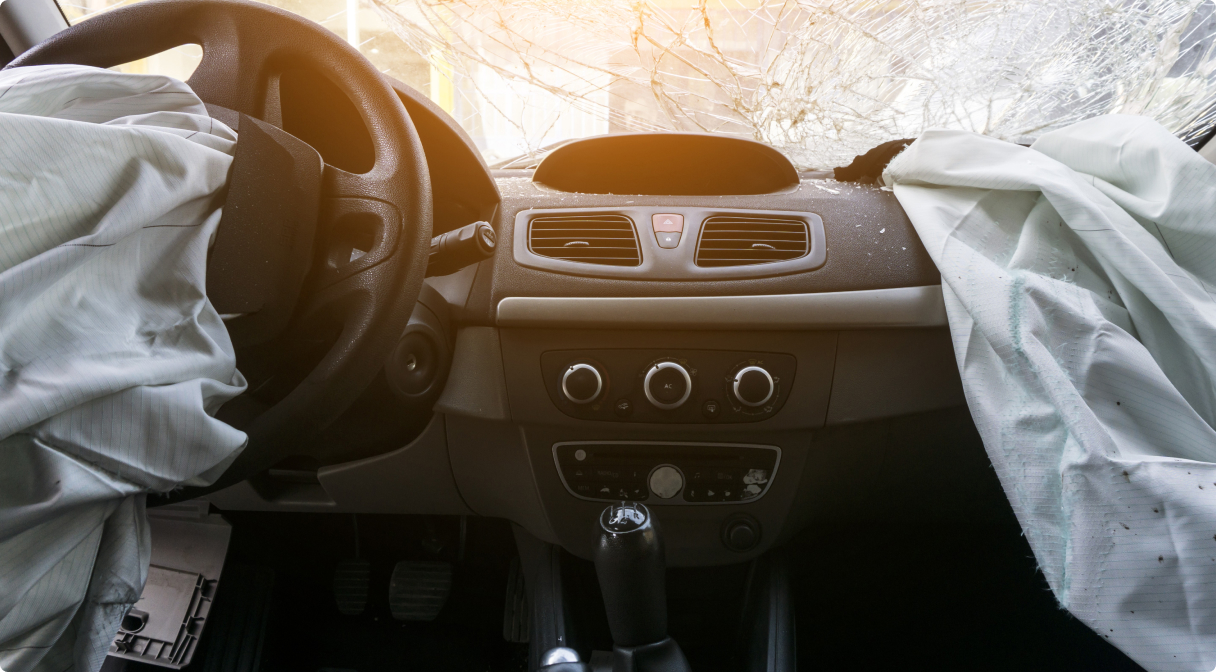 Getting a DUI in California
Legal Repercussions Against Drunk Drivers in California
In California, an individual is considered to be "under the influence" if their blood alcohol concentration is .08 percent or more. Driving under the influence (DUI) is against the law. There are also additional laws that prohibit riding bikes and scooters while intoxicated, which are called boating under the influence (BUI). 
Commercial drivers have a stricter BAC standard applied to them. They can get arrested if they have a BAC of .04 percent or more. Lastly, California implements a very strict Zero Tolerance Law for drivers under the age of 21 getting behind the wheel with a BAC of .01 percent or more. 
If you were involved in an accident with a drunk driver, you may be entitled to acquire compensation for your losses. At West Coast Trial Lawyers, our skilled car accident attorneys are available 24/7 to offer legal assistance. With our track record of recovering more than $1 billion in settlements for our clients, we are confident that we will deliver a good outcome to your case. 
To schedule a free consultation, please contact us by calling 213-927-3700 or filling out our quick contact form.
Blood Alcohol Concentration Limit 
Determining the level of a driver's impairment comes along with a few factors including:
Gender
Body size
Amount of drink consumption, along with the strength of the drinks
Time of consumption
Time of food consumption before being arrested
Medical condition(s) that may contribute to how the body metabolizes the alcohol consumed
California DUI Penalties
There are various penalties that are implemented after getting a DUI in California. Each one is determined based on different circumstances. Potential sentences may include:
Jail - First offense is up to 6 months. Second offense is 96 hours up to 1 year. Third offense is 120 days to 1 year. 
Fines and Penalties - First offense is from $390 to $1,000. Second offense also has the same fine. Third offense is up to $1,800. 
License Suspension - First offense is 6 months. Second offense is 2 years. Third offense is 3 years. 
Interlock Ignition Device (IID) - First offense is up to 6 months or a 12 month restricted license. Second offense is 1 year. Third offense is 2 years.
A judge or prosecutor will carefully review the situation and determine the most appropriate punishment for the driver who was under the influence while they were behind the wheel. 
Penalties for Death or Injuries After a DUI Charge
Injuries. If your reckless driving behavior resulted in an injury, you can expect to face penalties that are more severe. Such defendants are sometimes referred to as "wobblers." 
Wobblers can be charged with either a misdemeanor or a felony for driving under the influence. If charged as a felony, the injury caused by the DUI will carry a prison sentence of 16 months to four years. Depending on the past history of the individual charged with driving under the influence, fines may range from $290 to $5,000.
Death. Reckless drivers who were under the influence and contributed to the death of another person may be prosecuted under California's vehicular manslaughter or murder laws. Such an individual is expected to be charged with:
Negligent vehicular manslaughter.
Gross vehicular manslaughter. 
Second-degree murder.
Penalties for these types of offenses differ greatly. A less severe punishment for situations including a misdemeanor-negligent-vehicular-manslaughter-while intoxicated conviction - could include a maximum $1,000 fine along with one year in jail. However, a second-degree murder conviction may carry 15 years to life in state prison.
Implied Consent and Rejecting Blood Alcohol Tests
In California, the implied consent law applies to drivers who have been lawfully arrested due to driving under the influence. They are required to do a BAC. Drivers may choose to do either a blood or breath test. Those who refuse to take part in this test will have to pay a $125 fine and will have their license suspended. License suspension varies depending on the offense: 
1st Offense - 1 year suspension
2nd Offense - 2 year suspension
3rd Offense - 3 year suspension
There are two types of labels given to drivers who are pulled over for reckless driving. One term is called "wet reckless." Wet reckless is when a reckless driver is pulled over with intoxicating substances, such as drugs or alcohol in their system. Another term is called "dry reckless." Dry reckless is when a reckless driver is pulled over, but there are no drugs or alcohol involved.
Getting a Plea Bargain for a DUI
In California, it is not prohibited to initiate a plea bargain for a DUI case. However, there are certain restrictions, depending on the circumstances. Typically, plea bargaining is allowed when: 
The evidence is not sufficient enough for the prosecution to prove the DUI charge.
The testimony of an important witness can't be acquired.
A plea deal won't create a substantial change in the sentence.
If a prosecutor decides to reduce a DUI to a reckless driving charge, he or she is required to explain their reasoning for the reduction in court. They are also expected to state whether the offense included alcohol or drugs along with the facts supporting their conclusion.
SR-22 Requirement
To restore your license suspension, it is essential to notify your insurance company. They will file an "SR-22" with the Department of Motor Vehicles (DMV). SR-22 is a certificate that confirms you have met the minimum insurance requirements. 
Also, this certificate is a requirement for acquiring a "hardship license" to have the accessibility of driving to places including work or school during a DUI suspension.
West Coast Trial Lawyers Is Here to Help
Our qualified car accident attorneys at West Coast Trial Lawyers are highly-trained and have extensive experience with cases that are similar to yours. We are committed to helping you resolve your legal issues as quickly as possible while receiving the best results.
If you or someone you know has been injured, reach out to our 24/7 legal team by calling 213-927-3700 or filling out our contact form.


They know what they're doing, very well. Not only did I not make a single phone call from the day I hired them, but I also received calls from their case managers and paralegals who want to make sure my treatment was going well. They whole team took care of me. Thank you WCTL for taking full responsibility of my case and getting me an amazing settlement.


I can say with confidence that this team is the best in the business. . . . Dean took the time to really listen and hear me out. He assured me that he was going to move mountains because he believed in me, and he ended up doing just that. I've never met a more focused and passionate attorney in my life. If you're looking for a firm that treats its clients with the utmost respect and care, calling WCTL is a no-brainer. I wouldn't think twice about working with them again in the future.