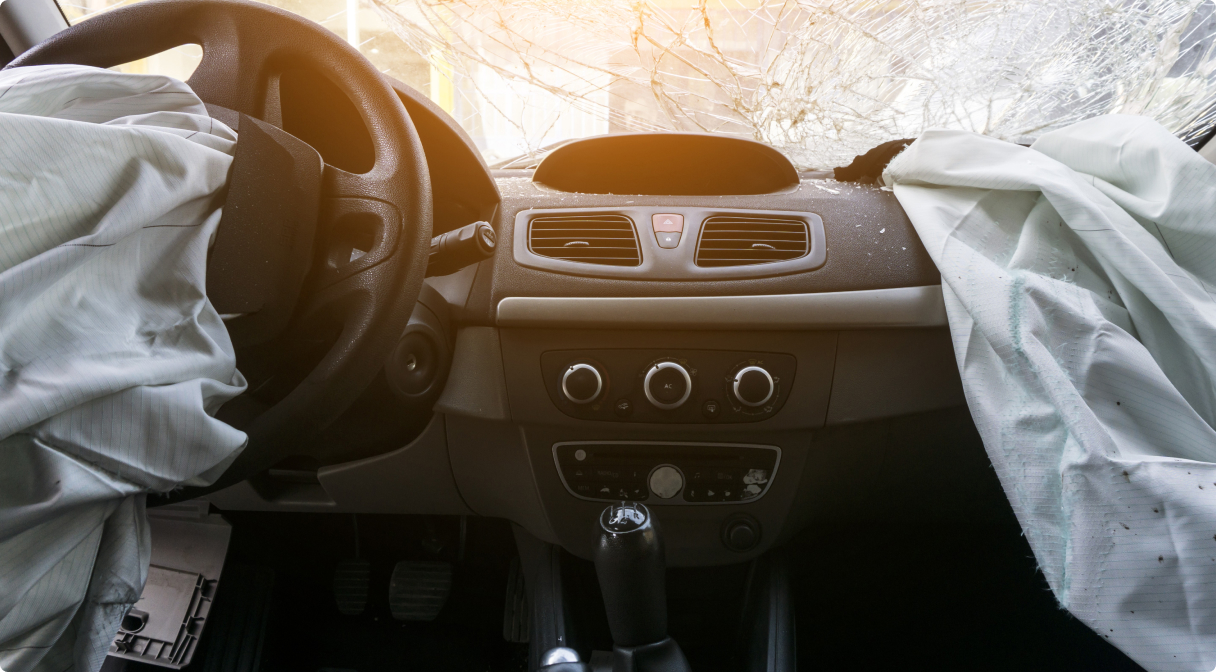 California Car Insurance Laws for New Residents
Car Insurance and Vehicle Registration Requirements for New California Residents
California is known for its hub of business and beautiful landscapes, which is some of many reasons why it has been a desirable place to live in. According to the American Community Survey (ACS), from 2007 to 2016, an estimate of 5 million people moved to California from other states. 
California has a high population with many residents being drivers, public transit commuters, and bikers. The state has established a strict set of guidelines to regulate commuter and pedestrian safety. 
If you're moving to California and plan on bringing your car, you may have questions about how you can legally operate your vehicle on the road. For all inquiries about car law and registration, feel free to reach out to the experienced car accident attorneys at West Coast Trial Lawyers. 
You may reach our 24/7 legal team by calling 213-927-3700 or filling out our quick contact form to schedule a free consultation.
How to Obtain a California Driver's License
As a visitor, you do not need a California driver's license to drive in the Golden State. All that is required is a valid license from your home state. 
When you become a California resident, the law mandates that you must acquire a California driver's license within 10 days after receiving your residency. To become a California state resident, you must visit a DMV office in person and present proof of residency along with necessary identification. 
To obtain a California driver's license, you need to:
Visit a DMV Office and file the necessary paperwork. 
Present a valid social security number and identification document that displays your full legal name. 
Produce proof of residency, which can be any of the following: 

Rental / lease agreement 
Mortgage bill 
Home utility bill
School I.D. 
Medical document 
Employment document 
Change of address confirmation

 Pay the nonrefundable application fee 
File a fingerprint scan 
Take a vision test 
Take a photograph 
Pass the California Driver License Knowledge Test 
New Vehicle Registration 
You must also register your vehicle within 20 days after attaining your residency and California Driver's License. To register the vehicle you must complete the next steps:
File an application for Title or Registration
Provide the most recent registration certificate or renewal notice 
Undergo a vehicle inspection 
Smog certification, if necessary 
Weight certification, if necessary 
Do I Need Car Insurance?  
Many California cities, especially Los Angeles, are known to have busy traffic. According to the Los Angeles Police Department (LAPD), Los Angeles has had more than 54,000 crashes take place in 2019, which contributed to a 32 percent increase in fatal crashes within the last five years. 
With the risks that come with driving a vehicle, it is mandatory for drivers to own car insurance to financially protect themselves in case of an accident. California law requires all vehicles on the road, including parked cars, to have at least the minimum car insurance. 
Proof of car insurance or "financial responsibility" is expected in the vehicle at all times. Insurance companies also provide electronic reports to the DMV, which can verify your current insurance policies. Those who commit insurance violations will have their insurance rate increase up to 36 percent.
Minimum Liability Insurance Requirements are: 
$15,000 for injury or death of a single person 
$30,000 for injury or death to more than one person 
$5,000 for property damage 
 Types of Car Insurance / Financial Responsibility
Your choice of motor vehicle liability insurance 
$30,500 cash security paid to the DMV 
DMV-issued self-insurance certificate 
$30,500 surety bond from a licensed California business 
Penalties for Unregistered or Suspended Registrations 
If you drive an unregistered vehicle or vehicle with a suspended registration, you are subject to: 
A citation/subpoena
Vehicle impoundment 
Personal liability damages 
Damages Explained
Compensatory damages are intended to compensate a plaintiff for their losses after a personal injury case.  In order to be entitled to damages, a plaintiff must prove they were harmed or injured. If an individual did not sustain any injuries, there will typically be no need for any damages. 
Broadly speaking, compensatory damages can be divided in either of the two following categories:
Economic - this includes tangible losses such as property damage
Non-Economic- this includes intangible losses, such as emotional distress
There are also punitive damages, which are separate from compensatory damages. Punitive damages may be awarded on top of the normal compensatory damages an aggrieved individual may be entitled to and are intended to punish a wrongdoer for their negligent or malicious behavior.
Furthermore, there is no real set standard for calculating and awarding punitive damages. Punitive damages are awarded at the court's discretion and will vary depending on the specific circumstances of a case.
West Coast Trial Lawyers Is Here to Help
Our qualified car accident attorneys at West Coast Trial Lawyers are highly-trained and have extensive experience with cases that are similar to yours. We are committed to helping you resolve your legal issues as quickly as possible while receiving the best results.
If you or someone you know has been injured in a car accident, reach out to our 24/7 legal team by calling 213-927-3700 or filling out our contact form to schedule a free consultation.


They know what they're doing, very well. Not only did I not make a single phone call from the day I hired them, but I also received calls from their case managers and paralegals who want to make sure my treatment was going well. They whole team took care of me. Thank you WCTL for taking full responsibility of my case and getting me an amazing settlement.


I can say with confidence that this team is the best in the business. . . . Dean took the time to really listen and hear me out. He assured me that he was going to move mountains because he believed in me, and he ended up doing just that. I've never met a more focused and passionate attorney in my life. If you're looking for a firm that treats its clients with the utmost respect and care, calling WCTL is a no-brainer. I wouldn't think twice about working with them again in the future.