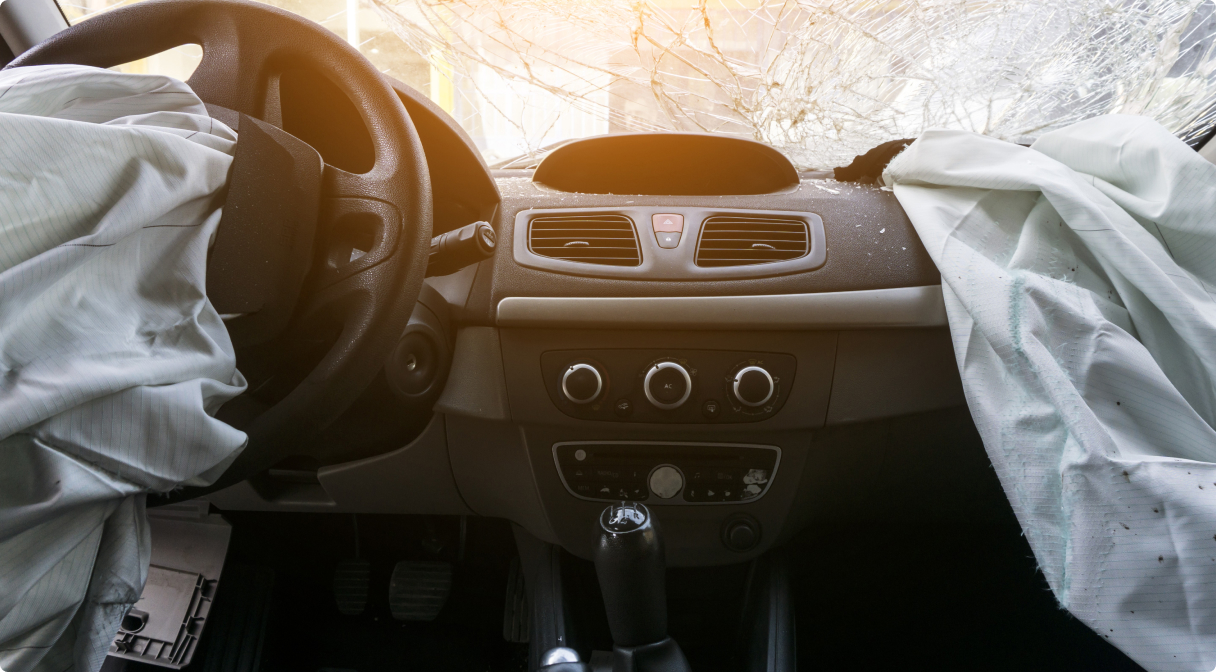 Zipcar Accidents in California
What Insurance Policies Does Zipcar Offer to Its Members to Protect Them From an Accident?
Zipcar, the app-based rental company, offers unique solutions for drivers looking to rent cars on demand. This service is most popular on college campuses where students might have limited access to parking space for their vehicles. While this app creates unique solutions for drivers who might not own a vehicle and are looking to only rent a car for a couple of hours a day as needed, a Zipcar can pose problems for its users in the case of an accident. 
If you get into an accident while driving a Zipcar, who's to pay for the costs of damages and injuries to yourself and others? Our skilled car accident attorneys at West Coast Trial Lawyers are here to help answer all of your questions and provide you with the legal support you need. To contact our 24/7 legal team, you may reach us by calling 213-927-3700 or filling out our quick contact form.
Zipcar Insurance Policy 
As a Zipcar member, you must pay monthly or annual fees to have access to the car renting service. You can also purchase additional coverage in the case of an accident, property loss, or damage that occurs while the Zipcar is in your care. If you are interested in how medical bills apply outside of zipcar accidents, more resources can be found o n the medical bills page
While the membership costs vary depending on the location, in Los Angeles, the monthly membership fee was $7 as of October of 2020. While the membership fee claims to include "secondary insurance for all trips", what this really refers to is that a Zipcar will cover damage fees for the vehicle, once the driver pays a $1,000 deductible for the damages first and only covers personal injury costs after a driver's personal coverage has exhausted. 
The cost of these damages can be reduced if members add an additional damage waiver fee to their monthly payments. There are two options for damage-fee reduction. Members can either purchase Plus Protection at $5/month or $50/year that will reduce their damage deductible to $375. They can also purchase Premium Protection at $9/month or $79/year that will reduce their damage deductible to $0. 
The Zipcar contract as of February of 2020 states that Zipcar does offer personal injury and third-party liability coverage, only after a driver's personal insurance has already been exhausted. Just how much a Zipcar insurance is willing to cover after the driver's other insurance options have exhausted is not specified. 
What to Do After a Zipcar Accident 
A Zipcar accident should be handled just like any other car accident, with the addition of working with Zipcar's team to report what occurred. After a car accident in a Zipcar, there are several important steps to take in order to ensure your well-being and the strength of your case should you pursue it. After the crash, you should:
Call 911 and request emergency medical services. This is crucial to do after an accident to strengthen the foundations of your case. A police officer can file an official police report of the incident. Having records of being treated on-site of the accident for injuries can be used as a piece of evidence for your claim.
Exchange information with the other driver. It is important to get their name, address, driver's license, insurance information, and license plate number in order to file an insurance claim against them if they were at-fault or partially at-fault for causing the accident. 
Record as much evidence as possible. This includes taking photos of the accident, injuries, and the scene of the incident, along with getting witness information. Acquiring photos of injuries and damages is most important because you will be uploading these images in a report to Zipcar about the incident. 
Report the accident to Zipcar. Zipcar's website states to call their incident report number, 866-4ZIPCAR, as soon as possible after the collision. Once you have called this number, you will be emailed an incident report to fill out. This incident report will be analyzed by Zipcar's "claims administrator," Sedgwick. However, before filling out any accident reports, it's best to get a free consultation from a car accident attorney so that they can build a successful claim for you. 
Get an experienced car accident attorney on your side to help build your case and recover the compensation you need to cover the costs of damages and injuries. Insurance companies, and Zipcar, are in the business of making a profit at your expense. This means that they might deny your claim to compensation for personal injuries or try to offer you the minimum amount of compensation that they can get away with. An experienced car accident attorney knows how to file a successful accident claim and negotiate with the insurance companies to ensure that you get the compensation you deserve. 
West Coast Trial Lawyers Is Here to Help 
If you were injured in an accident while driving a Zipcar, you may be entitled to compensation. Our expert team of car accident attorneys at West Coast Trial Lawyers are here to guide you through this process, get you excellent medical care while making sure that the bills are paid for, and recover the highest insurance compensation for your injuries as possible. 
We work on a contingency-fee-basis, meaning that if we don't successfully settle or win your case, you won't owe us a penny. Contact our 24/7 legal team by calling 213-927-3700 or filling out our contact form to schedule a free consultation.


They know what they're doing, very well. Not only did I not make a single phone call from the day I hired them, but I also received calls from their case managers and paralegals who want to make sure my treatment was going well. They whole team took care of me. Thank you WCTL for taking full responsibility of my case and getting me an amazing settlement.


I can say with confidence that this team is the best in the business. . . . Dean took the time to really listen and hear me out. He assured me that he was going to move mountains because he believed in me, and he ended up doing just that. I've never met a more focused and passionate attorney in my life. If you're looking for a firm that treats its clients with the utmost respect and care, calling WCTL is a no-brainer. I wouldn't think twice about working with them again in the future.