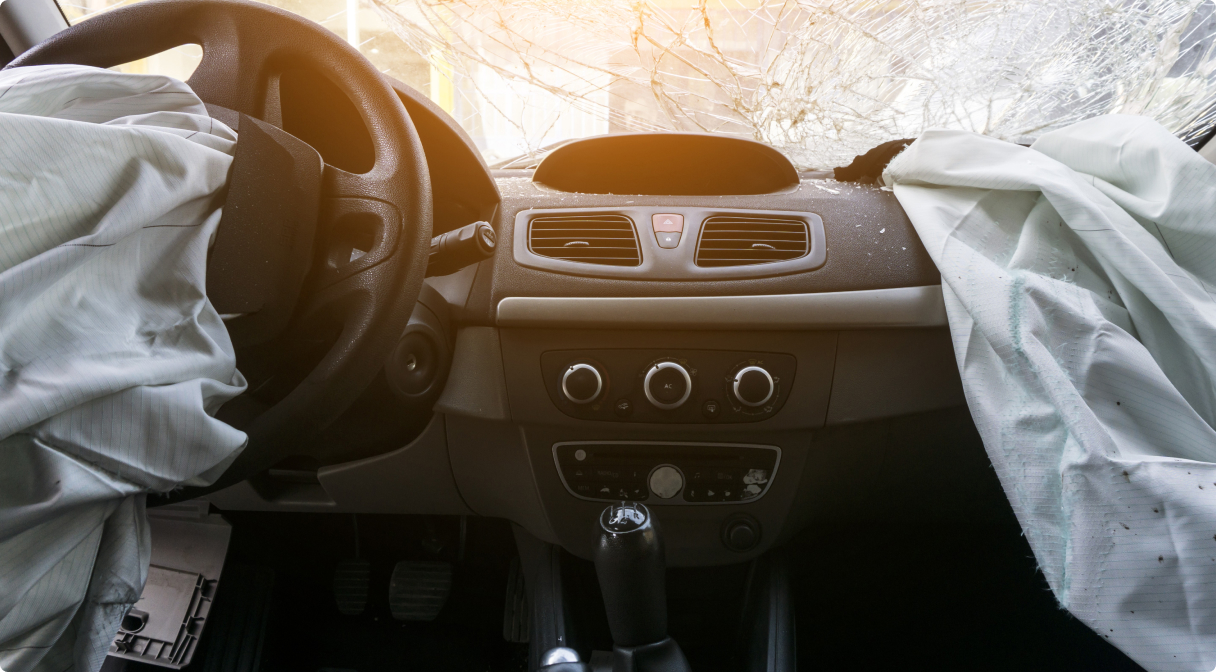 Car Accident Involving an Animal
What to Do if You Hit an Animal on the Road with Your Car
You could be driving along the road when an unsuspecting animal jumps out in front of you. Within the blink of an eye, you find yourself in an accident. Now what can you do concerning the animal, along with the damages and injuries you endured?
Don't worry, our expert team of car accident attorneys at West Coast Trial Lawyers are available 24/7 to offer legal assistance to victims of personal injury. We will strengthen your claim and negotiate with insurance companies to get you a fair settlement offer. 
To schedule a free consultation, please contact us by calling 213-927-3700  or filling out our quick contact form.
What to Do After a Collision with an Animal 
According to a report released by the Federal Highway Administration (FHA), there have been more than one million car accidents involving animals. About 10 percent of these collisions resulted in personal injuries. 
Any time there is an accident involving an animal, it's important to act fast to get the help that you need in order to stay safe and protected from liability. After the accident, you should do the following: 
Pull over to the side of the road and put on your emergency lights. You should distance yourself from the animal, as they could try to attack you in response to the collision. Try to notify on-coming traffic about the animal on the road by using flares or a traffic cone to catch their attention. If you don't have any of those available and the animal is in danger of further oncoming traffic, you may have to move the animal. However, be aware that once you relocate the animal to a safer area, you will become responsible for getting the animal the care that it needs. 
Call 911 and request an ambulance, along with animal control. You need to let them know that you hit an animal and the police should come to the site of the accident to create an official report. The ambulance will also arrive and provide you with emergency medical care. The paramedics might take you to the hospital if your injuries are severe. Animal control will file a report of the collision and give the animal immediate medical attention as needed or dispose of its body if it passes away. 
Gather as much evidence as possible. It's important to collect evidence of everything at the site of the accident, including photos of the animal, damages to your car, injuries, and the location of where the accident took place. If there are any witnesses to attest to the accident, ask for their information and if they would be willing to offer their testimony. All of this evidence is important when it comes to building your case to file your insurance claim. 
Get immediate medical attention. Even if you don't feel injured at the time of the collision, it's important to get examined as soon as possible. If you realize later that you sustained injuries from the impact, and waited too long to get medical care, the insurance companies will try to use that against you to say that you weren't injured in the accident.
Speak to an attorney in order to file a successful collision claim. An expert car accident attorney will help you strengthen your case and negotiate with your car insurance company to ensure that you get the care and coverage you need. 
These are important actions to take in order to create a strong insurance claim and recover the maximum amount of compensation available for the damages you experienced as a result of the accident. 
Insurance and Your Animal Collision 
California is a non-no fault collision state, meaning that in an accident, somebody must be found liable for damages. However, in the case of a collision with an animal, even though it might not have been your intention to hit the animal because it likely came out of nowhere, you will still be found liable for causing the collision. 
This means that you will file an insurance claim against yourself. If you have comprehensive coverage, this may cover your damages. If you don't have comprehensive coverage, but have personal injury insurance, then this can cover the costs of your injuries, as well. 
Before you speak to an insurance agent, it's important to get a car accident attorney on your side to ensure that you are not offered low compensation. 
West Coast Trial Lawyers Is Here to Help 
If you were injured in a car accident that involved an animal, our experienced team of car accident attorneys at West Coast Trial Lawyers are here to help you recover maximum compensation to get the care and coverage that you deserve. 
We offer free consultations and work on a contingency-fee basis, meaning that you won't pay us a penny until we successfully settle or win your case. Contact us 24/7 to set up an appointment by calling 213-927-3700 or filling out our contact form.


They know what they're doing, very well. Not only did I not make a single phone call from the day I hired them, but I also received calls from their case managers and paralegals who want to make sure my treatment was going well. They whole team took care of me. Thank you WCTL for taking full responsibility of my case and getting me an amazing settlement.


I can say with confidence that this team is the best in the business. . . . Dean took the time to really listen and hear me out. He assured me that he was going to move mountains because he believed in me, and he ended up doing just that. I've never met a more focused and passionate attorney in my life. If you're looking for a firm that treats its clients with the utmost respect and care, calling WCTL is a no-brainer. I wouldn't think twice about working with them again in the future.