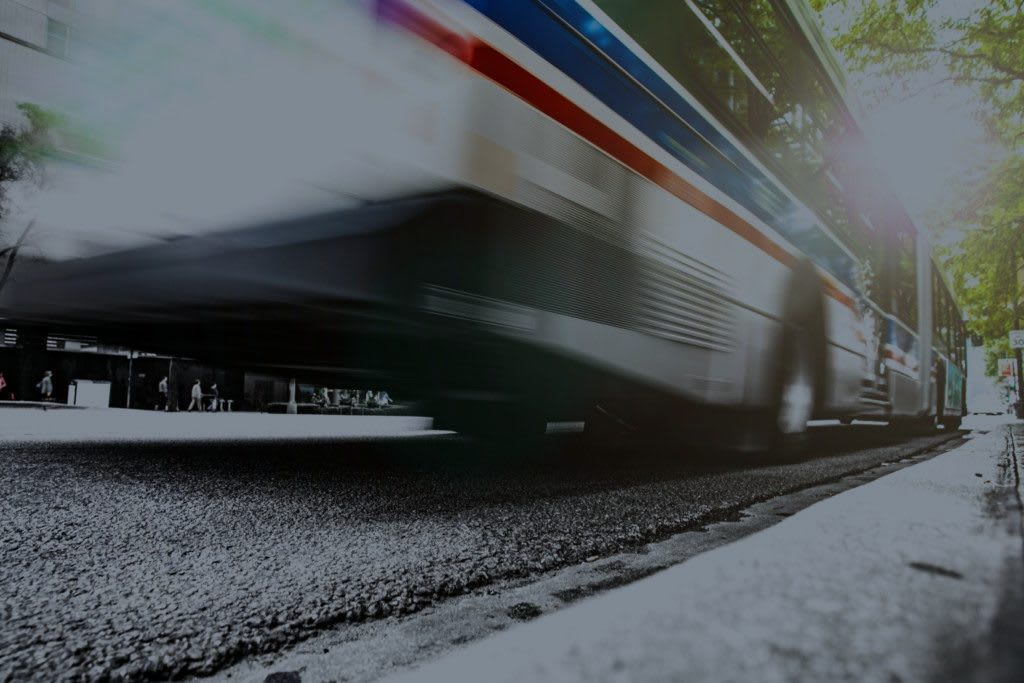 Tour Bus Accidents in California
Were You Involved in a Tour Bus Accident in California? Here's a Legal Analysis on What Parties Could Be Held Accountable for Damages
Below, our experienced bus accident attorneys will discuss tour bus accidents. If you or a loved one suffered injuries as a result of a tour bus accident, West Coast Trial Lawyers is always here to answer any questions you may have about accident claims and damages available to you. 
To schedule a free consultation, please contact our 24/7 legal team by calling 213-927-3700 or filling out our quick contact form.
What Is a Common Carrier?
Drivers who transport people have a much higher duty of care to other drivers. This is because a commercial bus operator -- and this includes a tour bus company -- is generally thought of as a common carrier. A common carrier is any business that is responsible for transporting people or goods for a profit.
Therefore, a tour bus company that does not repair its buses, properly inspect their fleet, or appropriately train and supervise their drivers, may be in violation of their duties as a common carrier. Failure to abide by legally mandated duties may subject a tour bus company to liability and any applicable damages.
Determining Liability in a Tour Bus Accident
Although the above information seems clear and straightforward, determining liability after a tour bus accident may not be so easy. This is because numerous entities can be involved and play a relevant role in causing an accident. For example, the tour bus company, tour bus driver, bus manufacturer, and even other drivers can all play a role. What matters most is who contributed negligence towards causing the accident.
The entities who are usually involved in tour bus injury claims are:
The tour company: A tour bus company must make every effort possible to hire only bus companies with good safety records. If a tour company hires buses that are repeatedly cited for safety violations, the tour company itself may share a degree of liability for any injuries or losses caused.
The bus company: The bus company owns the actual buses. They are required to operate reasonably safe buses. Furthermore, they are also obligated to hire and train licensed drivers who meet or exceed basic safety requirements.
The bus manufacturer: A faulty or defective bus can easily cause severe injuries in the event of a malfunction.
An accident investigation, given how many entities are involved, may often be necessary to determine who exactly was responsible for a tour bus accident. Other factors that often cause or contribute to a tour bus accident are:
Tour bus drivers who are fatigued while behind the wheel
Poorly trained or screened tour bus drivers
Tour bus drivers who are driving while under the influence
Tour buses that are carrying too many passengers or cargo
Improperly maintained tour buses
Contact Us 
If you or a loved one were a victim of a bus accident, our expert team of bus accident attorneys at West Coast Trial Lawyers will help you recover compensation for damages you have suffered. This includes medical expenses, lost wages, property damage, emotional distress, and pain and suffering. 
Contact us today by calling 213-927-3700 or filling out our contact form to schedule a free, no-obligation consultation with our knowledgeable, caring, and compassionate legal team. 


They know what they're doing, very well. Not only did I not make a single phone call from the day I hired them, but I also received calls from their case managers and paralegals who want to make sure my treatment was going well. They whole team took care of me. Thank you WCTL for taking full responsibility of my case and getting me an amazing settlement.


I can say with confidence that this team is the best in the business. . . . Dean took the time to really listen and hear me out. He assured me that he was going to move mountains because he believed in me, and he ended up doing just that. I've never met a more focused and passionate attorney in my life. If you're looking for a firm that treats its clients with the utmost respect and care, calling WCTL is a no-brainer. I wouldn't think twice about working with them again in the future.