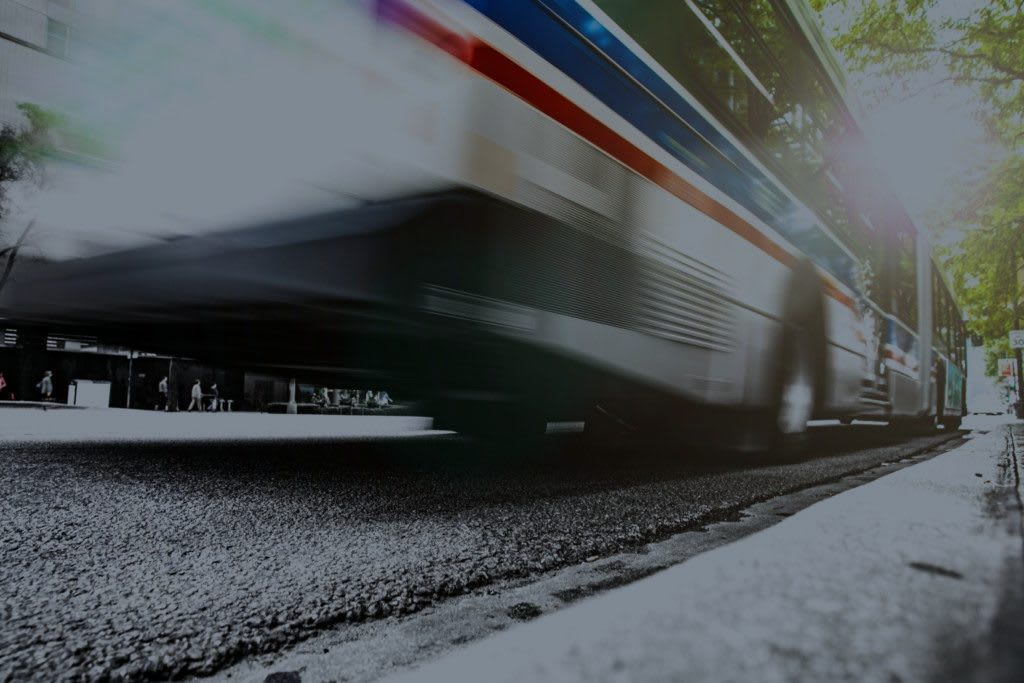 6 Steps to Take After a Bus Accident
Involved in a Bus Accident? Here's a List of Steps You Should Consider Doing to Obtain the Compensation You Deserve
Getting involved in a bus accident can be a traumatic experience. Victims may be overwhelmed with an overflow of emotions, thus making it difficult for them to function without panicking. If possible, try to ease your mind and direct your focus on finding a safe location. From there, you will need to fulfill tasks that will help you acquire justice and compensation for your losses. 
Victims of a bus accident are welcomed to contact our bus accident attorneys at West Coast Trial Lawyers. We have over 60 years of collective legal experience in handling personal injury cases. With our track record of recovering more than $1 billion in settlements for our clients, we are confident that we will deliver a good outcome to your case. 
To schedule a free consultation, please contact our 24/7 legal team by calling 213-927-3700 or filling out our quick contact form.
What to Do After a Bus Accident
Below, we have created a list of what essential actions should be considered after a bus accident. These steps will help build up your personal injury claim. 
Check on others. If you are able to, check on those who were involved in the accident. Try to move yourself, along with others, to a safe area. 
Contact 911. The police will arrive at the scene of the accident and complete an official police report. Paramedics may also be present to treat those who need immediate medical attention. Make sure to ask the police for a copy of the report to use as a piece of evidence to use for your claim.
Speak to witnesses. Look around your surroundings to see if there are any bystanders nearby. You should ask for their consent to acquire their contact information. Witness testimonies will help support your claim against the party at-fault for the accident.
Gather evidence. Try to take pictures of your injuries, damages, location of where the incident took place, and road and weather conditions. You should also document everything that happened. Incorporate your perspective of the accident into your notes. Make sure to include the date and time of the accident, along with what happened before, during, and after the impact.
Make a doctor's appointment. Even if you suffered minor injuries, you should still get checked out by a medical professional to make sure you are okay. Your visit will be saved on file and can be used as evidence to include in your claim.
Get help from a bus accident attorney. Get in touch with an attorney that has background experience with handling bus accident cases. They will help you by providing legal advice on what you should do to make sure you get the compensation you deserve.
Available Damages
If you were injured as a result of someone else's negligence, you may be entitled to compensation for your losses. Damages are a type of monetary award that is determined by a court of law to help compensate an aggrieved individual for any losses or injuries sustained as a result of someone's negligence. 
Economic damages are intended to compensate a plaintiff for losses that a dollar amount can readily be attached to. It is calculated by determining the amount of out-of-pocket losses an aggrieved individual has or will expect to incur as a result of their injuries. A few examples of economic losses include:
Loss of Earning Capacity
Medical Bills
Lost Wages
Non-economic damages are essentially intended to cover losses that are thought of as subjective and will not necessarily cover out-of-pocket losses. Non-economic damages may include compensation for:
Emotional Distress
Pain and Suffering
Loss of Enjoyment of Life
The third type of damages a California court may award are known as punitive damages. Punitive damages are intended as punishment and are only awarded when a defendant's behavior is especially harmful. It is relatively rare and, in fact, was only incorporated in 5 percent of all verdicts.
Furthermore, there is no real set standard for calculating and awarding punitive damages. Punitive damages are awarded at the court's discretion and will vary depending on the specific circumstances of a case.
Limitations for Damages in California 
For the most part, there is no real cap on compensatory damages following a personal injury claim. This means that courts are able to award any amount they feel is appropriate and reasonable.
However, the only exception is regarding medical malpractice cases. In these cases, the limit for pain and suffering and other non-economic losses is $250,000. 
West Coast Trial Lawyers Is Here to Help
If you or a loved one were a victim of a bus accident, our expert team of bus accident attorneys at West Coast Trial Lawyers will help you recover compensation for damages you have suffered. This includes medical expenses, lost wages, property damage, emotional distress, and pain and suffering. 
Contact us today by calling 213-927-3700 or filling out our contact form to schedule a free, no-obligation consultation with our knowledgeable, caring, and compassionate legal team. 


They know what they're doing, very well. Not only did I not make a single phone call from the day I hired them, but I also received calls from their case managers and paralegals who want to make sure my treatment was going well. They whole team took care of me. Thank you WCTL for taking full responsibility of my case and getting me an amazing settlement.


I can say with confidence that this team is the best in the business. . . . Dean took the time to really listen and hear me out. He assured me that he was going to move mountains because he believed in me, and he ended up doing just that. I've never met a more focused and passionate attorney in my life. If you're looking for a firm that treats its clients with the utmost respect and care, calling WCTL is a no-brainer. I wouldn't think twice about working with them again in the future.