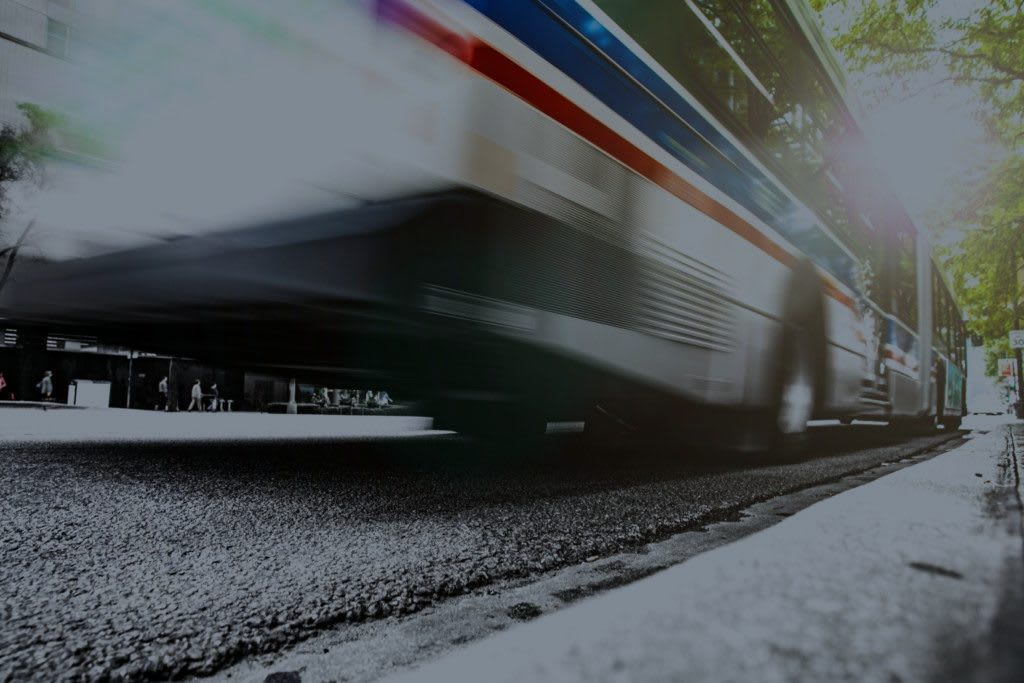 Compensation for Bus Accidents in California
California Bus Accident Settlements: How to File a Successful Personal Injury Claim
Below, our experienced bus accident attorneys will discuss bus accident settlements. If you or a loved one suffered injuries as a result of a bus accident, West Coast Trial Lawyers is always here to answer any questions you may have about claims and damages available to you.
To schedule a free consultation, please contact our 24/7 legal team by calling 213-927-3700 or filling out our quick contact form.
Private or Government Entities?
Perhaps the first important consideration to keep in mind, if you are thinking of filing a bus accident claim to recover damages, is whether the bus was owned by a public or a private entity. For example, public school buses are more likely to be owned by a government entity, which may trigger the protection of "government immunity." This means that you must meet certain requirements in order to bring a claim. Please consult with a skilled bus accident attorney if you have any questions about filing a claim against a government entity. 
On the other hand, bringing a claim against a private entity will typically abide by the same rules that apply to most personal injury claims. This means that the process of filing a claim will be relatively straightforward. 
Let's discuss the concept of government immunity. This is a legal concept that can protect a government entity from lawsuits. This does not mean that a government entity cannot be sued for a bus accident, but the government entity in question will have to allow the suit to go through. Generally, they will allow this.
For the most part, cities, school districts, and counties are not generally entitled to government immunity. Therefore, claims can be brought against them for the recovery of damages. 
Statute of Limitations 
In California, claims against public entities and other government-run transportation entities must be filed within six months from the date of the accident. Claims against non-government private parties and operators can be filed within two years from the date of the accident.
Handling the process of a bus accident claim on your own can be overwhelming. Many mistakes can be made throughout the process of filing a claim. It is highly suggested to hire an expert bus accident attorney. They will help you strengthen your claim, negotiate with your insurance company, and get you the compensation you deserve.
Available Damages
If you were injured as a result of someone else's negligence, you may be entitled to compensation for your losses. Damages are a type of monetary award that is determined by a court of law to help compensate an aggrieved individual for any losses or injuries sustained as a result of someone's negligence. 
Economic damages are intended to compensate a plaintiff for losses that a dollar amount can readily be attached to. It is calculated by determining the amount of out-of-pocket losses an aggrieved individual has or will expect to incur as a result of their injuries. A few examples of economic losses include:
Loss of Earning Capacity
Medical Bills
Lost Wages
Non-economic damages are essentially intended to cover losses that are thought of as subjective and will not necessarily cover out-of-pocket losses. This may include compensation for:
Emotional Distress
Pain and Suffering
Loss of Enjoyment of Life
The third type of damages a California court may award are known as punitive damages. Punitive damages are intended as punishment and are only awarded when a defendant's behavior is especially harmful. It is relatively rare and, in fact, was only incorporated in 5 percent of all verdicts.
Furthermore, there is no real set standard for calculating and awarding punitive damages. Punitive damages are awarded at the court's discretion and will vary depending on the specific circumstances of a case.
Limitations for Damages in California 
For the most part, there is no real cap on compensatory damages following a personal injury claim. This means that courts are able to award any amount they feel is appropriate and reasonable.
However, the only exception is regarding medical malpractice cases. In these cases, the limit for pain and suffering and other non-economic losses is $250,000. 
Contact Us 
If you or a loved one were a victim of a bus accident, our expert team of bus accident attorneys at West Coast Trial Lawyers will help you recover compensation for damages you have suffered. This includes medical expenses, lost wages, property damage, emotional distress, and pain and suffering. 
Contact us today by calling 213-927-3700 or filling out our contact form to schedule a free, no-obligation consultation with our knowledgeable, caring, and compassionate legal team. 


They know what they're doing, very well. Not only did I not make a single phone call from the day I hired them, but I also received calls from their case managers and paralegals who want to make sure my treatment was going well. They whole team took care of me. Thank you WCTL for taking full responsibility of my case and getting me an amazing settlement.


I can say with confidence that this team is the best in the business. . . . Dean took the time to really listen and hear me out. He assured me that he was going to move mountains because he believed in me, and he ended up doing just that. I've never met a more focused and passionate attorney in my life. If you're looking for a firm that treats its clients with the utmost respect and care, calling WCTL is a no-brainer. I wouldn't think twice about working with them again in the future.