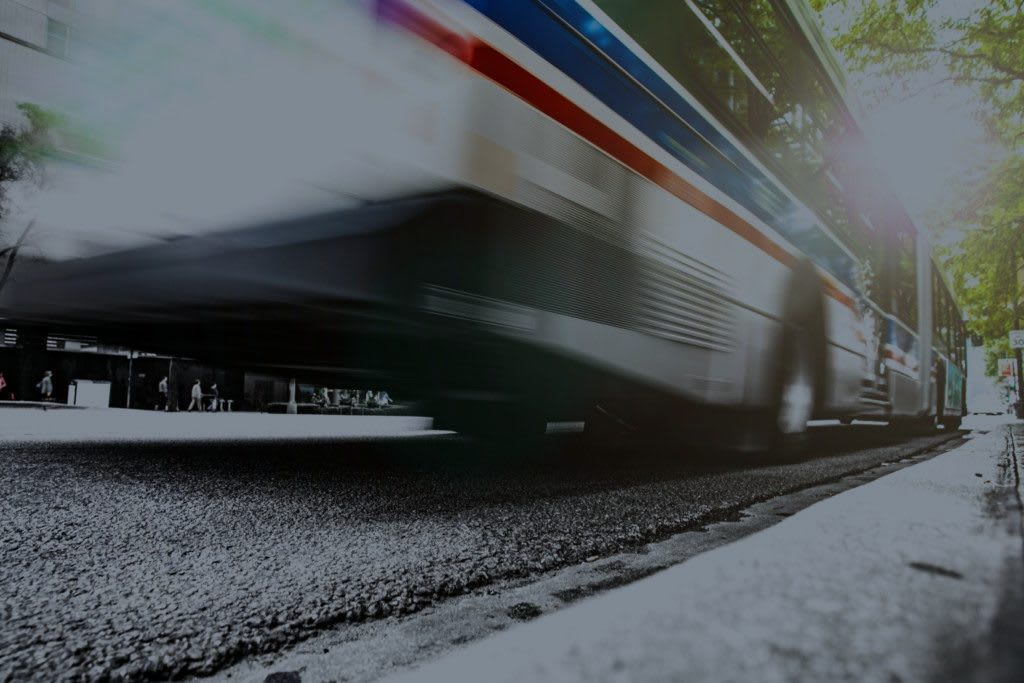 Determining Fault in a Metro Bus Accident
How Do You Determine Who Should Be Held Accountable for Damages in a Metro Bus Accident?
Below, our experienced bus accident attorneys will discuss Metro bus accidents. If you or a loved one suffered injuries as a result of a bus accident, West Coast Trial Lawyers is always here to answer any questions you may have about bus accident claims and damages available to you.
To schedule a free consultation, please contact our 24/7 legal team by calling 213-927-3700 or filling out our quick contact form.
Initial Considerations
LA Metro buses are part of the Los Angeles County Metropolitan Transit Authority (LACMTA), which is a public entity. As such, LACMTA will be subject to the California Tort Claims Act. (Gov. Code § 810 et al.). This means that there are rules and timelines that must be followed in order to successfully pursue a bus accident claim against Metro.
What Is a Common Carrier?
Drivers who transport people have a much higher duty of care to other drivers. This is because a bus operator is generally thought of as a common carrier. A common carrier is any business that is responsible for transporting people or goods for a profit.
Therefore, if Metro does not repair its buses, properly inspect their fleet, or appropriately train and supervise their drivers, they may be in violation of their duties as a common carrier. Failure to abide by legally mandated duties may subject them to liability and any applicable damages.
The FMCSA and other California state agencies are responsible for enforcing regulations to minimize accidents involving commercial buses. Such regulations include, but are not limited to:
Training and licensing for all commercial bus drivers.
Limits on how many hours a bus driver can work.
Blood alcohol level limits and drug testing.
Regular maintenance and inspections of commercial buses.
While it does not necessarily happen often, Metro and its drivers will violate safety regulations, which can only serve to increase the likelihood of a bus accident.
Bus Accident Investigations 
As with most personal injury claims, recovery of damages is contingent on proving that Metro's negligence was the cause of any injuries or losses sustained. Below are several common examples that would place liability in the hands of Metro.
Not obeying traffic laws: A bus driver must follow all traffic laws. Failure to do so may contribute towards causing horrible accidents. Given that bus drivers are doing their best to meet their schedules, they may sometimes speed or not obey traffic laws. Seemingly harmless behaviors, such as tailgating, not signaling, or driving just a little too fast may cause accidents 
Poor training and hiring: Bus drivers must be properly trained and licensed before operating a commercial bus. Anytime that preventable issues, such as substance abuse or poor training practices contribute to accidents, the company can be held liable. 
Negligent bus maintenance: Bus companies are not only responsible for properly hiring and training drivers, they must also take reasonable care to maintain their buses in good conditions. This means that they must conduct regular maintenance, which serves to stay ahead of normal wear and tear to tires, lights, and brakes. It goes without saying that poor maintenance can cause malfunctions and potential accidents. 
Distracted driving: This is sometimes overlooked as a cause of many accidents, but texting, dealing with disruptive passengers, or just zoning out after a long day can all contribute to a collision. Something as seemingly simple as checking a text can set off a chain of horrible events. Regardless of how harmless it may seem, a bus driver can be held liable for any instances of distracted driving that cause a bus accident. 
Driving under the influence: It goes without saying that getting behind the wheel of any vehicle is not only immoral but a very dangerous thing to do. A bus driver who drives under the influence is willingly putting many people in danger and will be subject to additional penalties, including punitive damages. 
Fatigued driving: This is another overlooked form of negligence. Many bus drivers have limits on the amount of hours they can spend behind the wheel. When they exceed these safety limits, they are placing many people at a higher risk of being injured. 
What Can a Bus Accident Attorney Do for Me?
In California, claims against public entities and other government-run transportation entities must be filed within six months from the date of the accident. Claims against non-government private parties and operators can be filed within two years from the date of the accident. 
Handling the process of a bus accident claim on your own can be overwhelming. You can miss important information to include in your claim or make a statement that was used against you. Either of these errors can almost guarantee that you will not receive full and fair compensation. 
Our legal team and experienced bus accident lawyers are here to help you. We will handle every part of your case—from dealing with insurance companies, negotiating medical bills, handling property damage, scheduling doctor's appointments, and more. 
Available Damages
A bus accident victim may be entitled to various forms of economic compensation. Economic damages will typically cover the costs a victim will pay or may have to pay because of the accident.
Non-economic damages, on the other hand, will include injuries which do not necessarily have a tangible monetary value, such as pain and suffering and the loss of a limb. Compensatory damages after a bus accident claim can potentially include:
Emotional distress
Lost wages 
Property loss
Medical bills 
Loss of consortium
ER treatment
Medication and medical supplies
Physical therapy
Future lost earnings
Loss of enjoyment of life
Court costs and fees
West Coast Trial Lawyers Is Here to Help
If you or a loved one were a victim of a bus accident, our expert team of bus accident attorneys at West Coast Trial Lawyers will help you recover compensation for damages you have suffered. This includes medical expenses, lost wages, property damage, emotional distress, and pain and suffering. 
Contact us today by calling 213-927-3700 or filling out our contact form to schedule a free, no-obligation consultation with our knowledgeable, caring, and compassionate legal team. 


They know what they're doing, very well. Not only did I not make a single phone call from the day I hired them, but I also received calls from their case managers and paralegals who want to make sure my treatment was going well. They whole team took care of me. Thank you WCTL for taking full responsibility of my case and getting me an amazing settlement.


I can say with confidence that this team is the best in the business. . . . Dean took the time to really listen and hear me out. He assured me that he was going to move mountains because he believed in me, and he ended up doing just that. I've never met a more focused and passionate attorney in my life. If you're looking for a firm that treats its clients with the utmost respect and care, calling WCTL is a no-brainer. I wouldn't think twice about working with them again in the future.