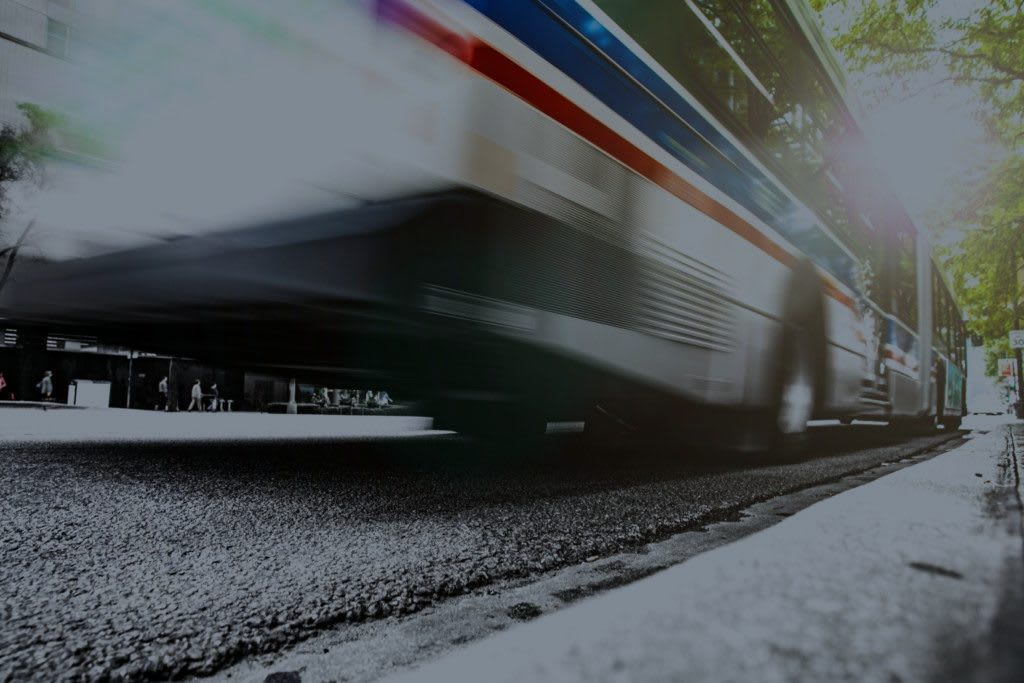 California Bus Accident Liability
Who Can Be Held Liable for a Bus Accident?
It may be difficult to determine who is at-fault for a bus accident. There are various factors that could be involved. The individual may have been drunk, fatigued, or distracted as they were driving on the road. Placing blame on their negligent actions will not be difficult as long as there is convincing proof. However, identifying the correct party will not be easy. 
You will need legal assistance from a knowledgeable personal injury attorney. At West Coast Trial Lawyers, our bus accident attorneys have over 60 years of collective legal experience in handling personal injury cases. We have won more than 5,000 personal injury cases and recovered over $1 billion in settlements for our clients. Due to our success with client satisfaction, we are confident that we will deliver a good outcome to your case.
To schedule a free consultation, please contact our 24/7 legal team by calling 213-927-3700 or filling out our quick contact form.
Conducting an Investigation 
An investigation must be initiated to determine who caused the accident. Potential candidates that could be at-fault for damages include:
Bus driver. Under California Common Law, a bus driver is expected to provide the "utmost care and diligence for their safe carriage, must provide everything necessary for that purpose, and must exercise to that end a reasonable degree of skill." They are required to maintain a safe environment for passengers and drivers surrounding them. Bus drivers must:

Be respectful of passengers. 
Give passengers reasonable attention.
Give passengers appropriate accommodation, especially for the disabled and elderly.
Warn passengers about potential dangers that might occur when utilizing the bus's services.
Follow the rules of the road.
Protect passengers from enduring any potential harm or injuries.
Failing to follow these obligations can result in passengers and nearby drivers  getting injured, or even killed. The bus driver will most likely face a bus accident lawsuit. 
City, council, and state agencies. They will be held liable for injuries if they:

Design faulty roadways.
Use unclear lanes or turns. 
Leave leftover debris on the roads and highways.
Do not provide warning signs for curves. 
Use incorrect signages for zones that were intended to be used for construction. 

Bus manufacturer. They will be responsible for passenger injuries if they:

Created faulty designs 
Were aware of defects during the manufacturing process, but failed at giving a proper warning.
Did not include a warning label for users to be aware of the risks associated with the bus.
Determining Liability 
California is a comparative liability state, which means that a plaintiff can recover some damages, whether he or she had some level of responsibility in causing the bus accident. Available damages will be reduced depending on that individual's degree of fault.
An injured bus accident victim can claim damages by proving that the defendant's negligence was the cause of the accident. The elements of negligence include the following:
The defendant owed the plaintiff a duty of care.
The defendant breached this duty of care through negligence.
The defendant's breach was the significant factor that caused the plaintiff's injuries.
In summary, if an injured bus accident victim can prove that the defendant was negligent, the defendant will likely be responsible for paying the plaintiff's damages. 
West Coast Trial Lawyers Is Here to Help

If you or a loved one were a victim of a bus accident, our expert team of bus accident attorneys at West Coast Trial Lawyers will help you recover compensation for damages you have suffered. This includes medical expenses, lost wages, property damage, emotional distress, and pain and suffering. 
Contact us today by calling 213-927-3700 or filling out our contact form to schedule a free, no-obligation consultation with our knowledgeable, caring, and compassionate legal team.


They know what they're doing, very well. Not only did I not make a single phone call from the day I hired them, but I also received calls from their case managers and paralegals who want to make sure my treatment was going well. They whole team took care of me. Thank you WCTL for taking full responsibility of my case and getting me an amazing settlement.


I can say with confidence that this team is the best in the business. . . . Dean took the time to really listen and hear me out. He assured me that he was going to move mountains because he believed in me, and he ended up doing just that. I've never met a more focused and passionate attorney in my life. If you're looking for a firm that treats its clients with the utmost respect and care, calling WCTL is a no-brainer. I wouldn't think twice about working with them again in the future.