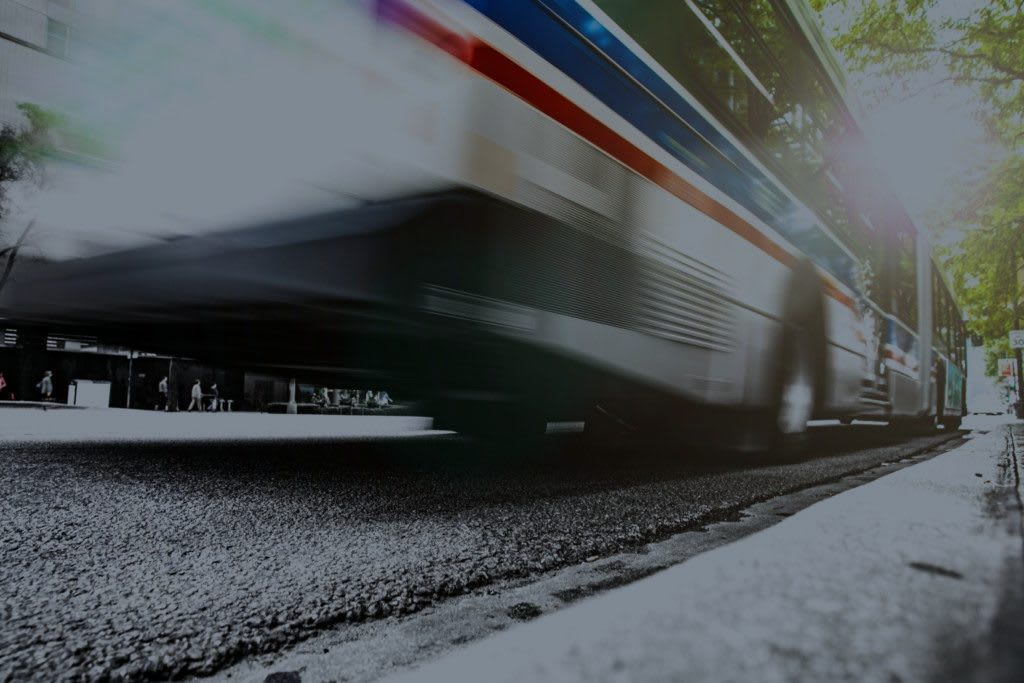 7 Common Causes of Bus Accidents
What Are the Most Common Types of Bus Accidents That Occur on California Roads?
All drivers are required to provide a duty of care to one another. Unfortunately, many drivers choose to ignore the rules of the road and do as they please. This creates an unsafe environment for those who are near a negligent driver. 
As buses carry many passengers on board, the result of an accident could be devastating. Victims of a bus accident can file a personal injury claim against a negligent driver, however, they must acquire legal representation to ensure they get the compensation they deserve.
At West Coast Trial Lawyers, our qualified bus accident attorneys have over 60 years of collective legal experience in handling personal injury cases. With our track record of recovering more than $1 billion in settlements for our clients, we are confident that we will deliver a good outcome to your case.
To schedule a free consultation, please contact our 24/7 legal team by calling 213-927-3700 or filling out our quick contact form.
Common Causes of Bus Accidents
There are various factors that may cause a bus accident. These include the following.
Speeding. A bus driver may face delays when it comes to picking up passengers. Due to this reason, the driver may feel obligated to drive faster to keep up with their schedule and reach bus stops on time. However, it is dangerous to speed since it can increase the chances of an accident.
Distraction. There are many distractions that could influence the bus driver to not pay attention to the road. With student buses, the students may be misbehaving and making loud noises. This could agitate the driver and make them lose focus of the road. Another distraction could be cell phone usage. The bus driver may look at their phone while they are driving, thus resulting in a higher chance of them getting into a collision with a vehicle, pedestrian, or object. 
Fatigue. Bus drivers who do not get enough sleep the night before a shift could become sleepy or tired the next day. It is important for them to stay alert when operating a vehicle, especially with a lot of people on board. 
Under the influence. Bus drivers who have taken drugs or alcohol prior to or during their work shift are exhibiting selfish and negligent behavior. Their irresponsible actions will make it difficult for them to properly pay attention to the road since they could be experiencing effects from what they consumed. The Federal Motor Carrier Safety Administration (FMCSA) enforces strict guidelines for bus drivers. They are required to take a drug and alcohol test. If they happen to violate this rule, there will be harsh consequences. 
Defective bus. It is required for all buses to have a high level of mechanical safety. Bus companies must do routine safety checks to determine if each bus meets transportation service standards. Failure to do so can result in a defective bus.
Road hazards. Some roads do not accommodate a bus, thus making it difficult for a bus driver to navigate their way through it. Additionally, bad weather or faulty asphalt may also increase the chances of a bus getting into an accident. 
Overcrowded passengers. The FMCSA has weight restrictions set to make sure there is no imbalance. Drivers who have a gross vehicle weight rate (GVWR) of 26,001 pounds or more are required to get a Class B commercial driver's license (CDL). Passenger endorsements are also needed if the bus is made to transport 16 or more passengers, with the driver being included. If the passengers exceed the set weight restrictions, it will make it difficult for the bus to properly operate.
Available Damages
If you were injured as a result of someone else's negligence, you may be entitled to compensation for your losses. Damages are a type of monetary award that is determined by a court of law to help compensate an aggrieved individual for any losses or injuries sustained as a result of someone's negligence. 
Economic damages are intended to compensate a plaintiff for losses that a dollar amount can readily be attached to. It is calculated by determining the amount of out-of-pocket losses an aggrieved individual has or will expect to incur as a result of their injuries. A few examples of economic losses include:
Loss of Earning Capacity
Medical Bills
Lost Wages
Non-economic damages are essentially intended to cover losses that are thought of as subjective and will not necessarily cover out-of-pocket losses. This may include compensation for:
Emotional Distress
Pain and Suffering
Loss of Enjoyment of Life
The third type of damages a California court may award are known as punitive damages. Punitive damages are intended as punishment and are only awarded when a defendant's behavior is especially harmful. It is relatively rare and, in fact, was only incorporated in 5 percent of all verdicts.
Furthermore, there is no real set standard for calculating and awarding punitive damages. Punitive damages are awarded at the court's discretion and will vary depending on the specific circumstances of a case.
Limitations for Damages in California 
For the most part, there is no real cap on compensatory damages following a personal injury claim. This means that courts are able to award any amount they feel is appropriate and reasonable.
However, the only exception is regarding medical malpractice cases. In these cases, the limit for pain and suffering and other non-economic losses is $250,000. 
Contact Us 
If you or a loved one were a victim of a bus accident, our expert team of bus accident attorneys at West Coast Trial Lawyers will help you recover compensation for damages you have suffered. This includes medical expenses, lost wages, property damage, emotional distress, and pain and suffering. 
Contact us today by calling 213-927-3700 or filling out our contact form to schedule a free, no-obligation consultation with our knowledgeable, caring, and compassionate legal team. 


They know what they're doing, very well. Not only did I not make a single phone call from the day I hired them, but I also received calls from their case managers and paralegals who want to make sure my treatment was going well. They whole team took care of me. Thank you WCTL for taking full responsibility of my case and getting me an amazing settlement.


I can say with confidence that this team is the best in the business. . . . Dean took the time to really listen and hear me out. He assured me that he was going to move mountains because he believed in me, and he ended up doing just that. I've never met a more focused and passionate attorney in my life. If you're looking for a firm that treats its clients with the utmost respect and care, calling WCTL is a no-brainer. I wouldn't think twice about working with them again in the future.