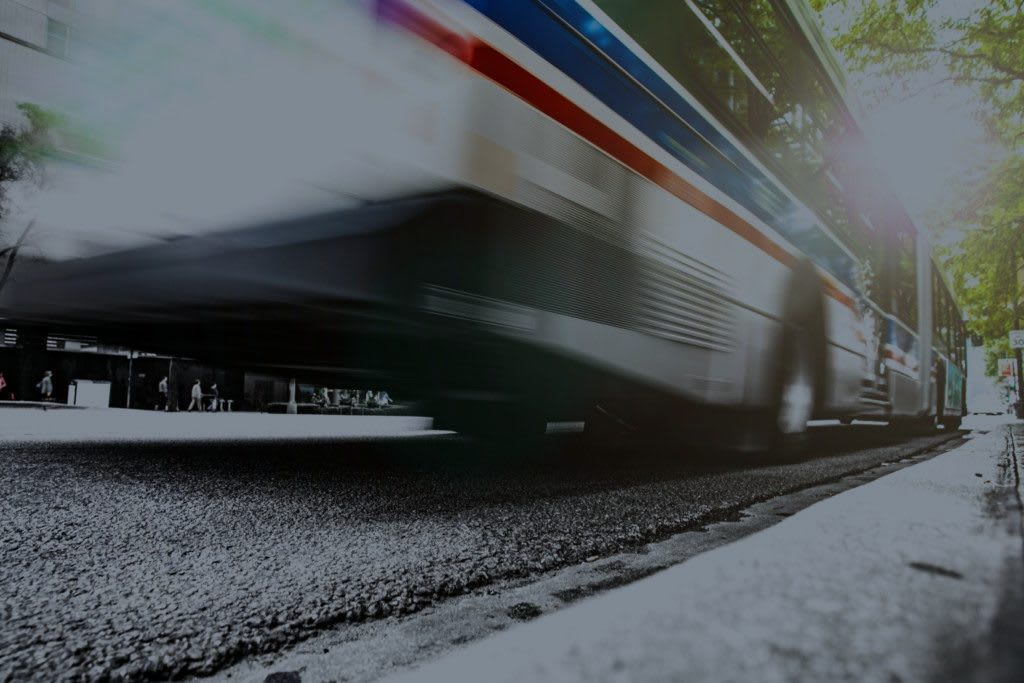 Bus Driver Requirements in California
What Requirements Must You Meet to Become a Bus Driver?
Recent studies have shown that although California may be a relatively safe place to drive, some of our cities rank as the most dangerous in the country. In fact, according to reports from Vision Zero, someone is killed on the road every 40 hours. This non-profit organization reports the many reasons behind this anomaly including speeding, distraction, fatigue, road hazards, construction, and improper signage. However, the root of the issue revolves around our overly congested roads. 
Heavy traffic can make it difficult for a bus driver to navigate through, especially due to its large size. Unfortunately, accidents are bound to happen, especially if negligent drivers are present. If you or a loved one were a victim of a bus accident, our expert bus accident attorneys at West Coast Trial Lawyers are available to offer legal assistance. We will strengthen your claim and negotiate with insurance companies to ensure you get the compensation you deserve.
To schedule a free consultation, please contact our 24/7 legal team by calling 213-927-3700 or filling out our quick contact form.
City Bus Driver Requirements
In LA County, Metro operates more than 2,000 buses in California. The pay rate is based on how long you're with the company and can range between $15.82 to $24.34 per hour. Benefits include part-time, flexible hours, tuition reimbursement, paid training, and more. In addition to having a clean record, to become a bus driver in California, you must pass the following: 
Background Check. A background check allows the employer to review an individual's criminal record, identity, social security information, public records, and even bankruptcies.    
Bus Operator Candidate Assessment Test. The Bus Operator Candidate Assessment Test (BOCAT) is an exam that tests an individual on bus driver responsibilities and duties. Federal regulations decide what is on the test and require each driver to abide by these rules.  
Pre-Employment Physical Exam. This exam may comprise several drug and alcohol tests, psychological tests, physical and or mental reviews, as well as stamina and mental endurance tests.  
Employment Verification. This is a type of background check that examines the inconsistencies between the actual employment history of the application and what history the applicant provides.
Information Session. A brief seminar will go over additional bus driver responsibilities and duties.
School Bus Driving Essentials 
California school bus drivers have stricter requirements than Metro, charter, or tour bus drivers. Before you are even allowed to qualify for a school bus driving position, you must pass the following requirements.
18 years or older 
In average physical condition 
Have no character issues 
Clean driving record 
No criminal activity 
Ability to work well with children 
To actually become a California School Bus Driver, you must:
Have a minimum of 20 hours of classroom instruction 
Be able to pass a physical examination 
Be able to pass 4 written tests at the DMV or Department of Motor Vehicles 
Be able to pass 2 written tests at the CHP or California Highway Patrol  
Take a 20-hour driving training course  
Be able to pass the driving tests with the CHP
Be able to pass a pre-employment drug test and fingerprinting registration 
When to Sue a Bus Driver 
If you're in a bus accident that was caused by the negligence of another, you may have a case. Depending on the type of bus crash and how it happened, the circumstances will affect liability and how insurance will handle the case. In many situations, both the bus driver and company hold some type of liability. To determine whether or not you have a case on your hands, you should contact an experienced bus accident attorney. 
West Coast Trial Lawyers Is Here to Help
If you or a loved one were a victim of a bus accident, our expert team of bus accident attorneys at West Coast Trial Lawyers will help you recover compensation for damages you have suffered. This includes medical expenses, lost wages, property damage, emotional distress, and pain and suffering. 
Contact us today by calling 213-927-3700 or filling out our contact form to schedule a free, no-obligation consultation with our knowledgeable, caring, and compassionate legal team. 


They know what they're doing, very well. Not only did I not make a single phone call from the day I hired them, but I also received calls from their case managers and paralegals who want to make sure my treatment was going well. They whole team took care of me. Thank you WCTL for taking full responsibility of my case and getting me an amazing settlement.


I can say with confidence that this team is the best in the business. . . . Dean took the time to really listen and hear me out. He assured me that he was going to move mountains because he believed in me, and he ended up doing just that. I've never met a more focused and passionate attorney in my life. If you're looking for a firm that treats its clients with the utmost respect and care, calling WCTL is a no-brainer. I wouldn't think twice about working with them again in the future.