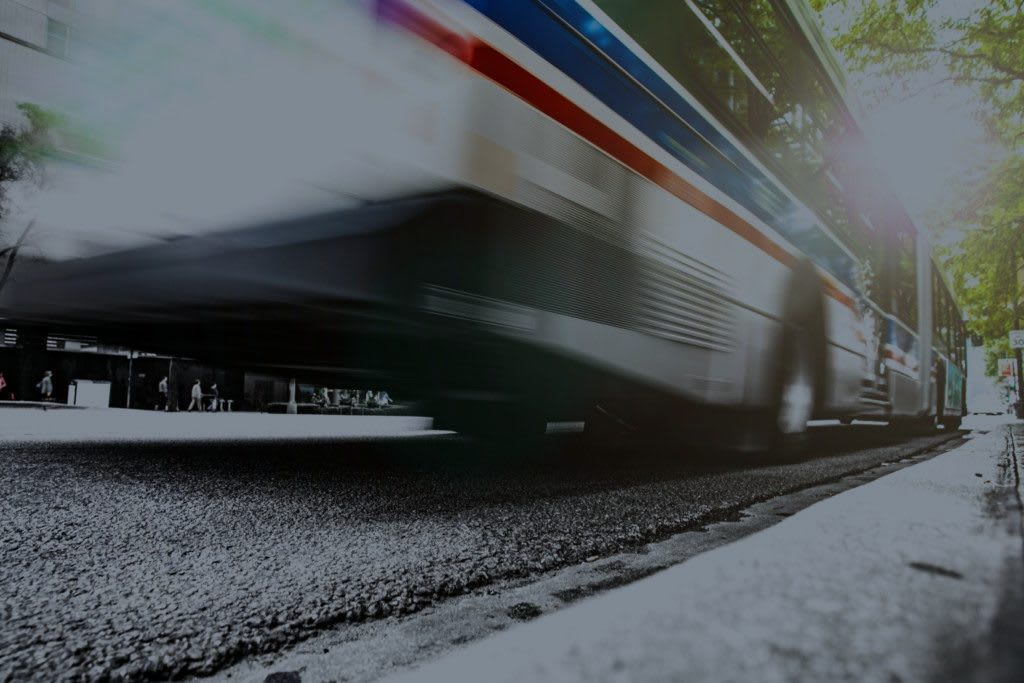 Bus Accident Insurance in California
What Types of Bus Accident Insurance Are Offered in California?
It is important to acquire bus insurance as bus drivers are often on the road picking up and dropping off passengers. During these trips, it is possible for an accident to occur. Under rules established by the Federal Motor Carrier Safety Administration (FMCSA), buses that carry more than 15 passengers must have at least $5,000,000 in liability coverage. Buses that carry less than 15 passengers are required to have at least $1,500,000 in coverage. 
Below, we will go over what types of bus insurance are available and what each insurance covers. If you or a loved one were a victim of a bus accident, you may be eligible to file a personal injury claim against the party at-fault for damages. 
At West Coast Trial Lawyers, our expert bus accident attorneys are available 24/7 to offer legal assistance. We will review your case to determine what necessary courses of action to take in order to get you the compensation and justice you deserve. 
To schedule a free consultation, please contact our 24/7 legal team by calling 213-927-3700 or filling out our quick contact form.
Types of Bus Insurance
Collision coverage. This insurance will help you cover for damages that were done to your vehicle regardless of who was at-fault for causing the accident. 
Comprehensive coverage. You will get coverage for any losses that were triggered by theft, deliberate destruction, or damage done by an object.
Medical payment coverage. This coverage will help pay off yours and your passengers medical bills from the accident. This will also cover:
Passengers who do not have health insurance.
Injured passengers who have high deductible health insurance. 
Uninsured/underinsured motorists. They will pay for your accident expenses if the at-fault driver does not have enough money to pay off your damages. 
Examples
Here are some examples to give you a better idea on how you could utilize coverages:
Collision coverage. You rear-end a car in front of you while you are driving. Your liability insurance will cover damages for that individual's vehicle. Insurance will also cover damages done to your vehicle since it is an accident that involved two vehicles colliding. However, you would have to pay your $500 deductible out-of-pocket before getting your vehicle replaced or repaired based on the amount of damage done to it. 
Comprehensive coverage. Your vehicle is outside during a rainy day. As the day proceeds, the rain gets even stronger. You start to notice hail falling down. The hail starts landing all over your vehicle and is creating a few cracks on your windshield. You contact your insurance company and get notified that they will cover for the damages. However, you would first need to pay your $500 insurance deductible.
Medical payment coverage. You are a passenger. Your friend is driving you back home after work. Suddenly, your friend's vehicle gets hit from behind by another vehicle. You suffer neck and back injuries from the hard hit and must go see a doctor to get your pain evaluated. Since you were in another individual's vehicle during the accident, medical payment coverage will help you cover your medical expenses. This includes your hospital visits and X-rays. There are no deductibles involved in this coverage. 
Uninsured/underinsured coverage. You get into an accident and end up suffering from a neck injury. As you get out of your vehicle and speak to the other driver, you find out that the at-fault driver does not have insurance to cover the damages. Under this type of circumstance, your insurance company may pay off any damages that the driver at-fault was unable to compensate for. This includes medical bills for treatments relating to the injury that was caused by the accident. There are no deductibles involved in this insurance. 
Choosing an Insurance Policy
Get an idea on how you will be using the bus. Will you be transporting the public from one place to another? Or will you be taking students to school? Once you determine your occupation, you need to use an insurance policy that will be most suitable to the option you select.
For example, if you plan on taking students to school, you would need to get a policy that will financially help you in the event of an accident. This could help you with circumstances that relate to a driver being accused of abusing or performing sexual activities on the children in the bus. An umbrella policy may also be beneficial when it comes to increasing your liability coverage limits. This will protect your business from liability claims that end up as a lawsuit. 
Cost
The costs for commercial bus insurance varies depending on:
The number of buses you have, 
The utilization of the buses, and 
How far the bus drivers will be driving the bus. 
Additional other factors to think about are:
Choosing between a single bus or fleet.
The number of seats in each of the buses.
The driving record and years of experience your bus driver has. 
The number of miles you predict your bus driver driving the vehicle within a year's time-span. 
West Coast Trial Lawyers Is Here to Help 
If you or a loved one were a victim of a bus accident, our expert team of bus accident attorneys at West Coast Trial Lawyers will help you recover compensation for damages you have suffered. This includes medical expenses, lost wages, property damage, emotional distress, and pain and suffering. 
Contact us today by calling 213-927-3700 or filling out our contact form to schedule a free, no-obligation consultation with our knowledgeable, caring, and compassionate legal team. 


They know what they're doing, very well. Not only did I not make a single phone call from the day I hired them, but I also received calls from their case managers and paralegals who want to make sure my treatment was going well. They whole team took care of me. Thank you WCTL for taking full responsibility of my case and getting me an amazing settlement.


I can say with confidence that this team is the best in the business. . . . Dean took the time to really listen and hear me out. He assured me that he was going to move mountains because he believed in me, and he ended up doing just that. I've never met a more focused and passionate attorney in my life. If you're looking for a firm that treats its clients with the utmost respect and care, calling WCTL is a no-brainer. I wouldn't think twice about working with them again in the future.