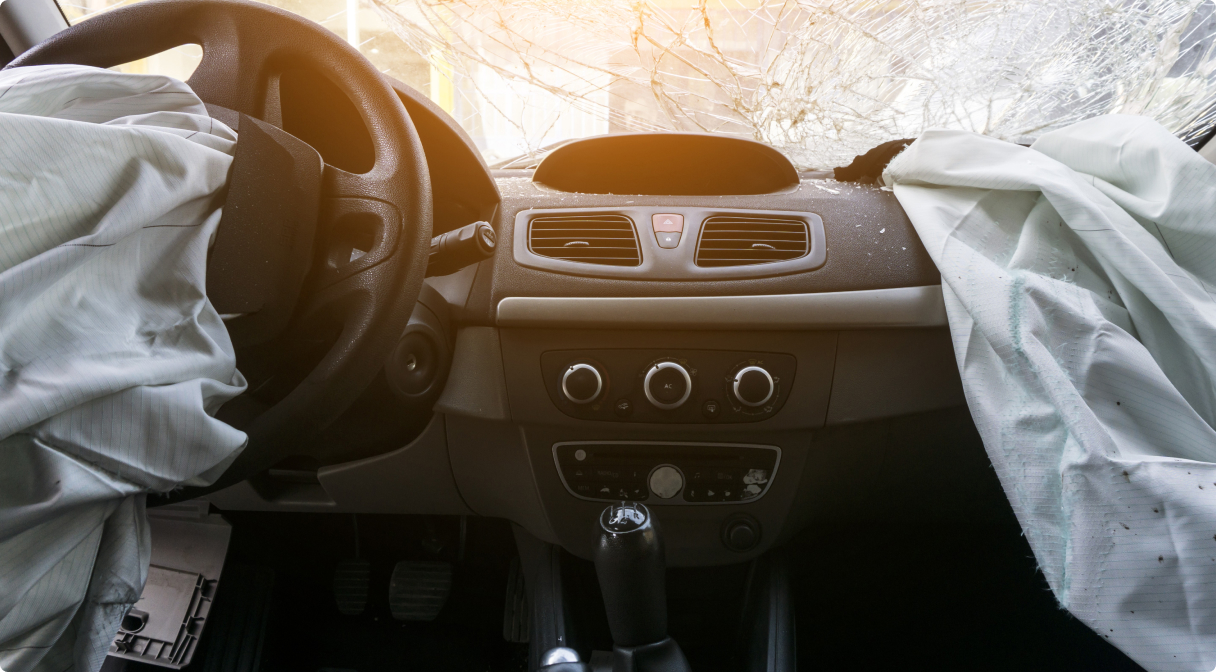 Bike Accidents and Liability
Who Is At-Fault in a Bicycle Accident?
A large majority of bicycle accidents are often caused by negligent drivers. Unfortunately, bicyclists typically suffer from serious injuries as they do not have enough protection to reduce the severity of a fall or direct impact caused by another vehicle. Common types of bicycle accident injuries a bicyclist is likely to sustain include broken bones, scrapes, cuts, bruises, spinal cord injury, and a brain injury.
After a bicycle accident, the bicyclist may be entitled to recover compensation for damages. However, they must collect evidence and other additional documentation to prove that the other party was at-fault for the accident. In the section below, we will discuss California's road rules to give victims of personal injury an idea on whether they qualify to file a personal injury lawsuit. 
If you were involved in a bicycle accident and would like to pursue legal actions against the party at-fault for damages, our qualified bicycle accident attorneys at West Coast Trial Lawyers are readily available to offer assistance.
To schedule a free consultation, please contact our 24/7 legal team by calling 213-927-3700  or filling out our quick contact form.
Bicycle Accident Injury Liability 
Determining the Right-of-Way:  A traffic light will indicate who has the right-of-way. If there is a stop sign, whoever arrived at the stop sign first has the right-of-way. Lastly, if the motorist and bicyclist arrive at the stop sign at the same time, the person on the right has the right-of-way.
Failing to Signal: If either the motorist or bicyclist failed to signal, he or she may be held liable in a bicycle accident.
Failing to Use the Required Lighting at Night: By law, both motorists and bicyclists must use required lighting while driving or riding at night to avoid an accident.
Bicycle Lane: Bike lanes are strictly meant for bicyclists, therefore, vehicles that are driving in or obstructing a bike lane may be held liable.
West Coast Trial Lawyers Is Here to Help
If you have sustained injuries as a result of a bicycle accident, you have the right to hold the guilty party accountable. Our skilled bicycle accident attorneys at West Coast Trial Lawyers can help you recover compensation for the losses you have suffered, including medical bills, property damage, lost wages, and pain and suffering from your injury. 
Contact us today by calling 213-927-3700 or filling out our contact form to schedule a free consultation with our experienced, caring and compassionate legal team.


They know what they're doing, very well. Not only did I not make a single phone call from the day I hired them, but I also received calls from their case managers and paralegals who want to make sure my treatment was going well. They whole team took care of me. Thank you WCTL for taking full responsibility of my case and getting me an amazing settlement.


I can say with confidence that this team is the best in the business. . . . Dean took the time to really listen and hear me out. He assured me that he was going to move mountains because he believed in me, and he ended up doing just that. I've never met a more focused and passionate attorney in my life. If you're looking for a firm that treats its clients with the utmost respect and care, calling WCTL is a no-brainer. I wouldn't think twice about working with them again in the future.